Heading to Emporia for the 6A state championship game? Here is what you need to know before the game.
The 6A championship game returns to Welch Stadium on the campus of Emporia State University after not hosting the state championship in 2020.
The address given on the KSHSAA website is Welch Stadium-Emporia State University, 18th & Merchant, Emporia, 66801.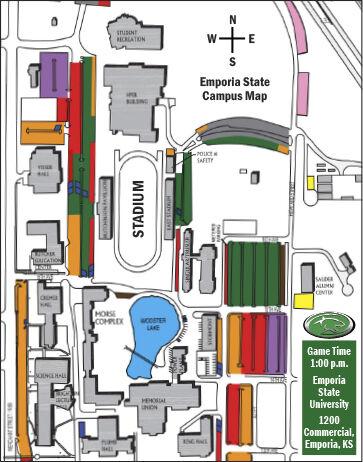 Tickets to the state championship will be $6.00 for students from kindergarten to 12th grade and $9.00 for adults. You can purchase tickets at GoFan.co or at the gate. Gates will open at 11 a.m. for a 1 p.m. kickoff. Derby will be the visiting team, so Panthers fans will be on the east side of the stadium.
The current forecast for Saturday shows sunshine with a high of 67 degrees and a low of 37 degrees with a northwest wind projected at 10 miles per hour.
Panther PAC will be hosting a tailgate from 11 am to noon in the north parking lot. There will be hamburgers, hot dogs, chips and water available. There is no specific price, but donations are encouraged. 
If you can't make it to the game, there will be a live stream on the NFHS network or Spectrum Sports/Cox 22. In addition, you can follow along with the Derby Informer on Twitter (@Derby_sports) for in-game updates. Alive 105.9 FM will also broadcast the game. Check the KSHSAA website (https://www.kshsaa.org/Public/Football/State.cfm) for updated information regarding the state championship game.