There isn't a foolproof formula for how a coach should help a team amidst a cancelled season. While unknowns circle what the 2020 Derby softball season could have been, it doesn't diminish where the program has stood and its trajectory moving forward.
Since its nine-year state appearance streak began in May 2011, no team in Class 6A has made more consecutive trips than Derby. That includes five seasons of 16 or more wins since 2013.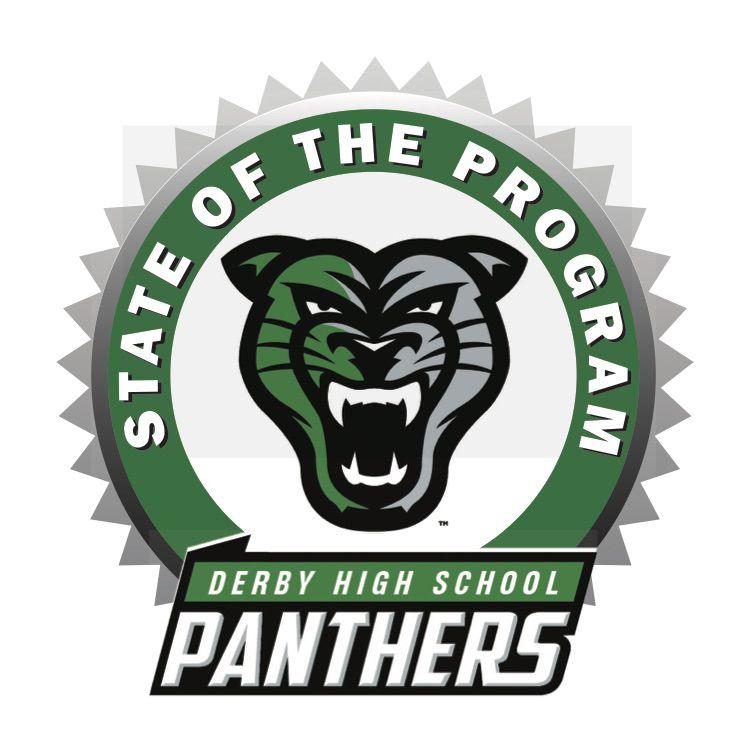 While the streak itself carries notoriety, coach Christy Weve emphasized that it wouldn't be what it is today without focusing on the first 20 games of the season.
"We don't even talk about the other goals at first other than a good record and winning league," she said. "You need a good record to fall in line with regionals and you have to win that to even think about state."
Where has that success stemmed from?
Offensively it has been substantial depth in its lineup. In four out of its last seven seasons, the roster had four or more players who carried a batting average of .400 or better and a slugging percentage of at least .500. Over the last four completed seasons, Madi (2019) and Kenzie (2016) Young as well as Amber Howe (2018) have all hit .500 or better (minimum 30 at bats).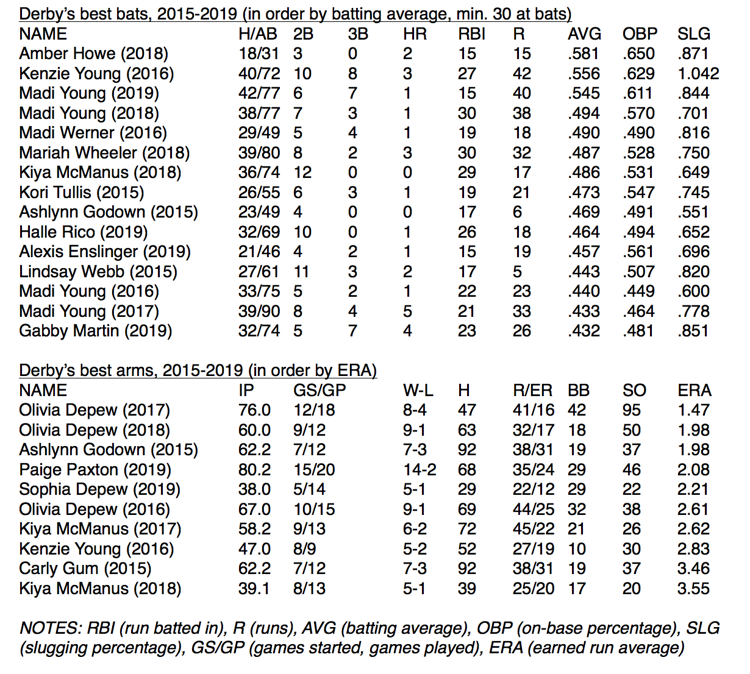 The depth has offered plenty of versatility for Weve, seeing as
many eight hitters tally batting averages of at least .400 during its 19-3 campaign in 2019.
The pitcher's mound has also been kind to the Panthers, seeing each of their top two starters over the last five years carry ERAs that top out at 3.55. Current Butler Community College Grizzly Olivia Depew holds the program's top two marks over that stretch, completing her junior and senior year at Derby with an ERA of 1.98 or better.
Weve also credited her coaching staff for helping add continuity to her roster. Assistant Jessica Fuller played for Weve when she was the head coach at Bishop Carroll, while assistant Danielle Phillips played for Derby's fourth assistant Angela Cox at Mulvane.
Perhaps the biggest question circling the 2020 cancelled season is how it'll impact classes moving forward. While Weve's varsity would have included plenty of upperclassmen, there's the lost time in practice or in JV games that her coaches will have to make up with returning players.
Could it have a multi-year impact? Only time will tell.
"The underclassmen aren't going to get that experience of getting to know us as coaches and them buying into what we do," Weve said. "From [when we arrived], the girls have done that and it's been a huge part of what has made us successful."