Lady Panther basketball has been on the cusp of its second state title since winning it all in 2018. Misfortune or a load of bad luck, whatever you want to call it, the success at Derby never really left and the Lady Panthers are still one of the elite teams in the state.
In the last two seasons, the Panthers have had a state title opportunity taken away with the cancellation of winter sports in 2020, followed by having to travel to Dodge City in the opening round of state in 2021, which has traditionally been played at a neutral site. Due to COVID-19 regulations, the home seed was the host of the first round.
After seeing head coach Jodie Karsak depart, the Lady Panthers are still in good hands, led by Dan Harrison. He was an assistant under Karsak for three seasons and shared similar coaching philosophies as the head coach responsible for creating a dominant force in the 6A West.
"Coach Karsak set the foundation and did a really good job of creating a great culture, a family, and we have had some ballers," Harrison said. "When you have good players that really love the game of basketball and put a great plan in place, it just keeps building."
There is plenty of talent to go around for the Lady Panthers with the trio of senior Tatum Boettjer, junior Addy Brown and junior Maryn Archer. This big three will be called on heavily and will give a lot of opposing coaches fits in picking who to guard on any given night.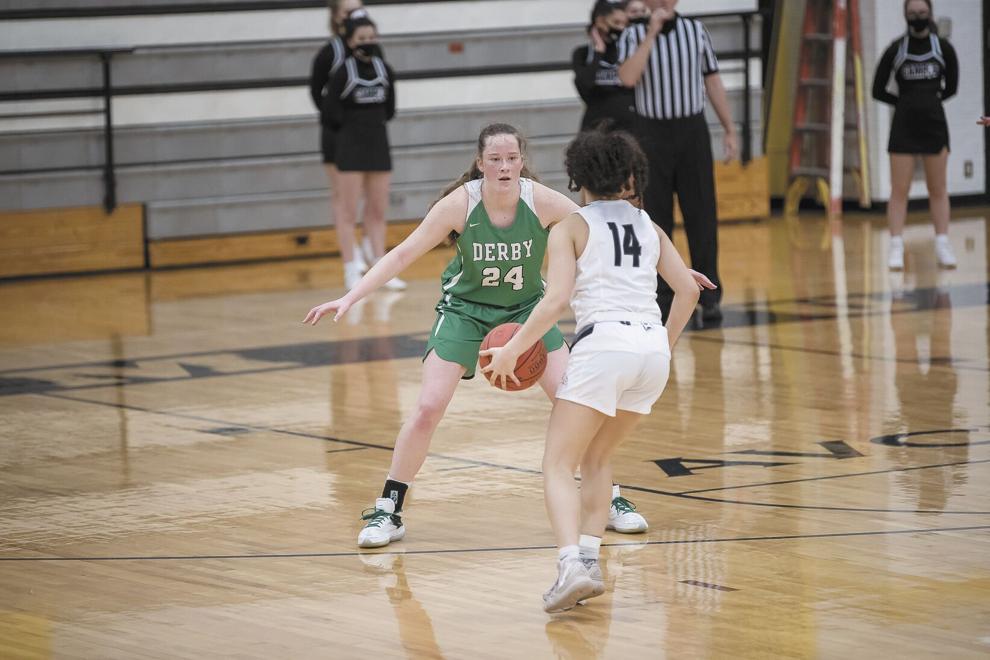 "We have three people who, obviously, the defense will be focusing on," Harrison said. "So, who do they stop – do they stop Maryn on the drive or do they double-team Addy when she catches it in the post? Well, what do you do about Tatum who, besides being 6'4, is the best three-point percentage shooter on our team. It will be a challenge for other teams to try to decide who to stop."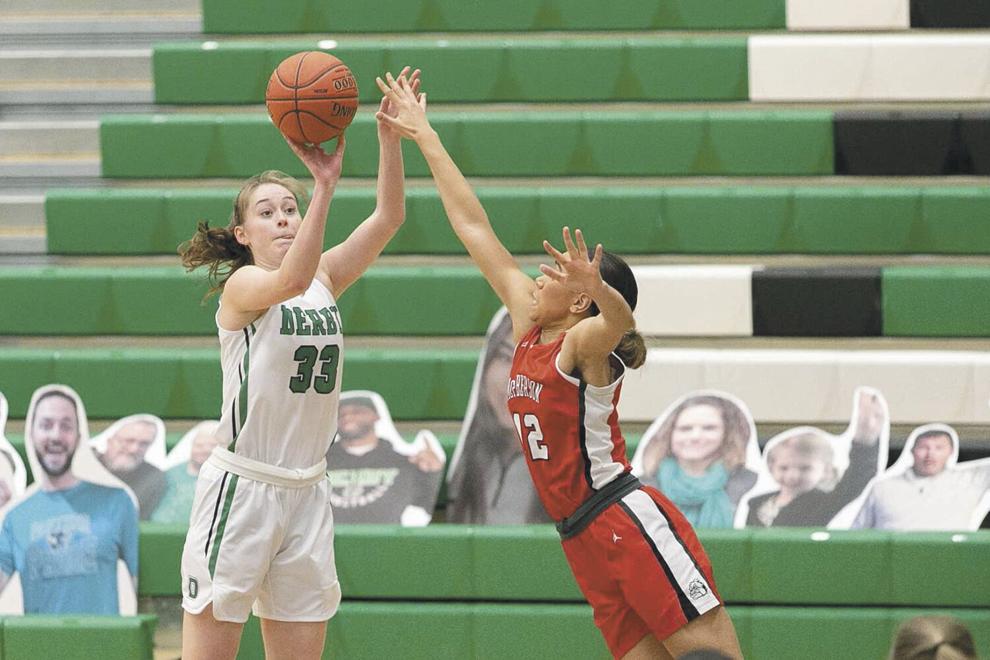 The Lady Panthers will be delighted to have Archer back, who missed a good portion of the 2020-21 season with an injury. According to Harrison, Archer had worked extremely hard to get back onto the court this summer and will make an impact this season.
"It will be good to have her back; she is a great playmaker," Harrison said. "She is a good energizer bunny to get us going, makes plays and distributes the ball to people."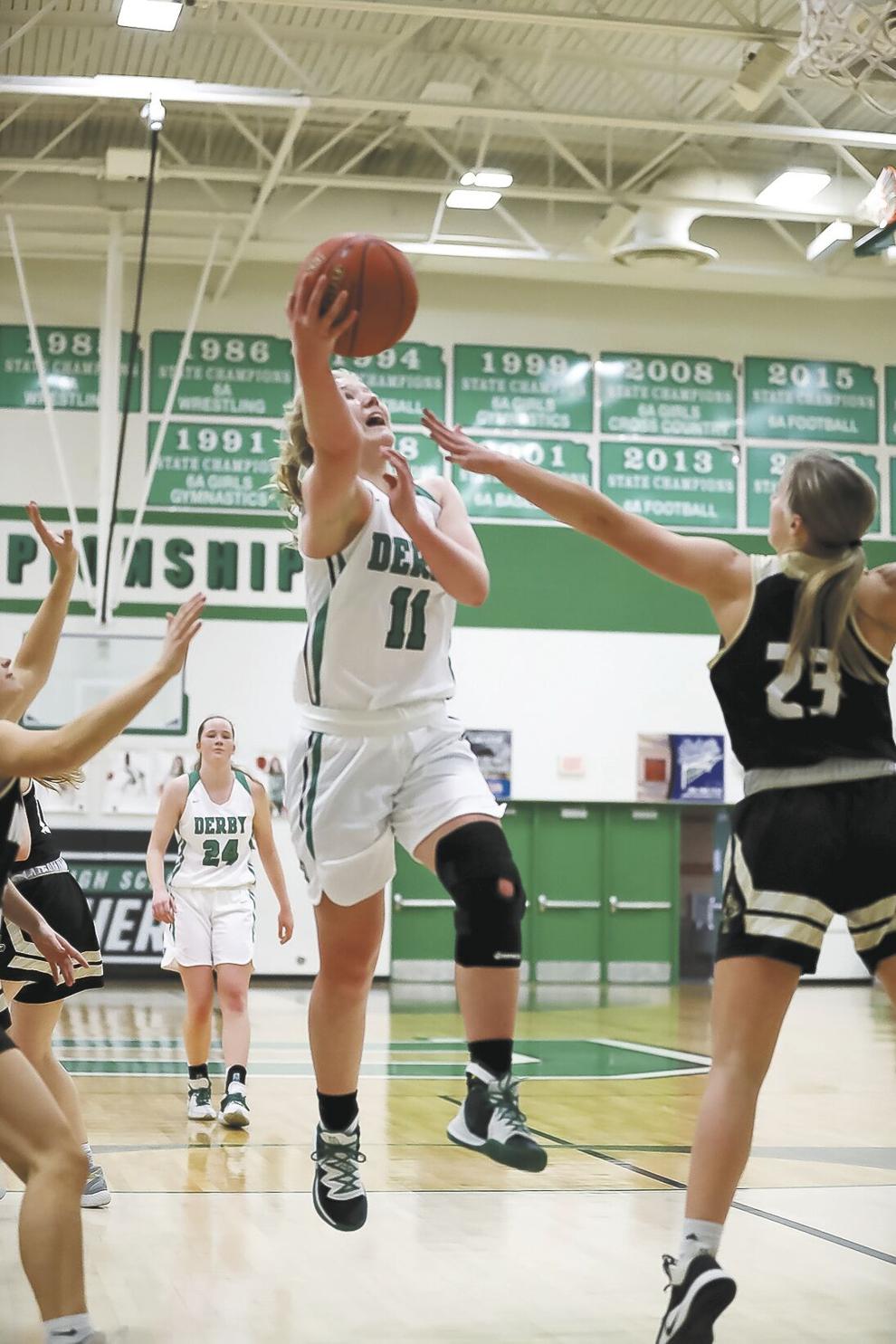 It could take some time to find the right pieces to fill the added roles on the team, and the goal for the Lady Panthers is to be a more position-less team that can use defense as a weapon.
The Panthers have a lot of basketball IQ on this squad, which helps out Harrison and the coaching staff.
"When you have high IQ players on your team, it makes it so much easier because it is almost like having another coach that is playing," Harrison said. "Players that have a high basketball IQ can take the game plan, can see the game like coaches do and implement it on the floor. That is a huge advantage."
The Lady Panthers will begin another title run with an opening matchup against Wichita Heights in the GWAL/AVCTL challenge at Koch Arena on Dec. 4.