Coaches sitting down with seniors for a preseason meeting is a mere formality.
However, as seniors Kenzie Young, Katie Hartman, Hannah Steinert and Haley Mills sat down with Jodie Karsak prior to the 2015-16 season, it was anything but.
Having first arrived to Derby when the class was freshmen, Karsak watched the group and the players prior gradually rebuild a program that hadn't tasted state in 14 years.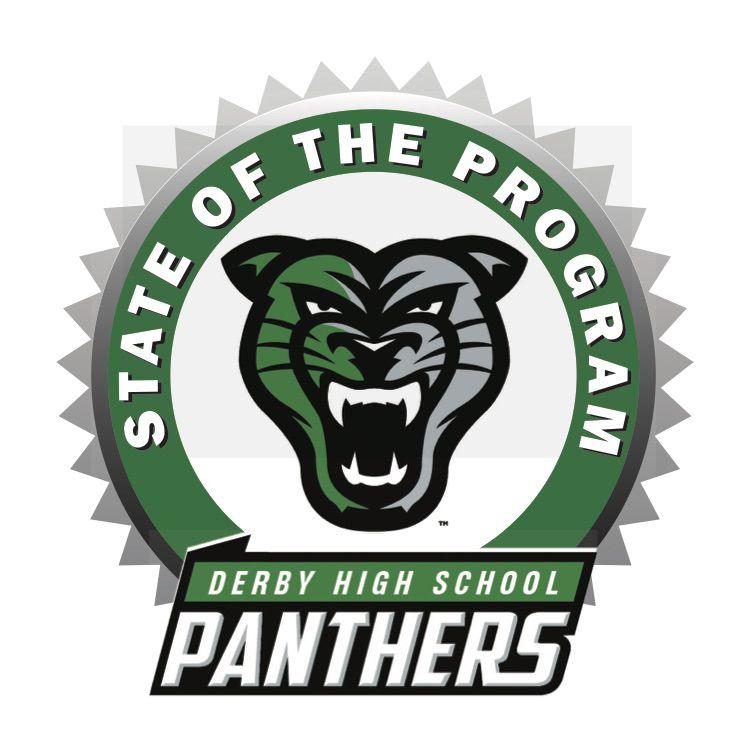 So what did these girls want to be remembered for as seniors?
"I believed that if we played the pieces correctly … accept [the incoming freshmen class], embrace them and show them how we do things, we had a chance to go to the state tournament," Karsak said of these players. "I asked them what they wanted to do and they said they wanted to go to state."
The class rewrote Derby history books, finishing 19-4 on its way to the 6A state tournament. It also served as the launching pad to what has become one of the state's most dominant programs. It has now made five-straight trips to Koch Arena, tallying a 106-13 record and winning three league championships over that span.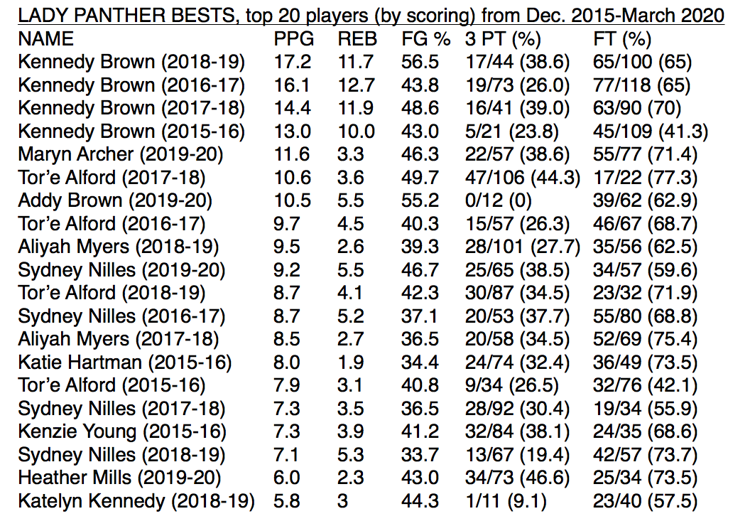 Those five consecutive berths is one shy of the program record, set from 1990 to 1995.
How has Derby been at its best on the state stage? Coincidentally, Derby has played Olathe East three times on the Wichita State campus. It played its Sunflower League foe in back-to-back state quarterfinals before most famously knocking it off, 50-35, for its first-ever state championship in the 2018 title game.
It was Derby's second-straight state championship game, falling to Manhattan 44-42 the year before. Trailing 42-24 with 5:04 remaining, Derby came back to tie it before its opponent knocked down a game-winning layup in the final 15 seconds.
Even though it fell in the game, Karsak said the stretch is arguably the most talked about moment from the Lady Panthers' most recent success.
"That was like winning a state championship as a coach," she said. "I have more people talk to me about that game than any other game we've played in because they were amazed at the heart and what that represented. It was the culture we wanted to create and who we want to be."
The ascension of Lady Panther basketball has also caught the eyes of program alumni.
As one of 13 Kansas schools that has now played in 20 or more state tournaments, its network of former players is deep.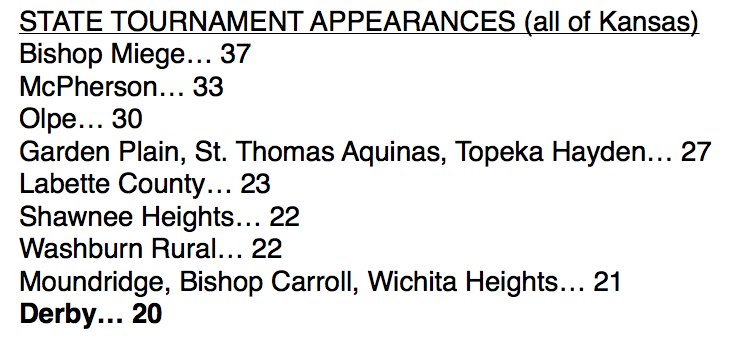 "Year after year and with the changing of the guard, [our tradition] continues to build," Karsak said. "We want the next players to get it and I've talked to former coaches and players and they're so excited about the success we're having."
A piece to Derby's story stretches beyond its city streets, seeing the rabid national growth of women's basketball across the state. In the last three years, Kansas has produced a wide array of D-I talent, including Kennedy Brown (Derby, Oregon State), Taylor Robertson (McPherson, Oklahoma), Eylia Love (Olathe North, Georgia Tech) and Emily Ryan (Central Plains, Iowa State).
That doesn't include nationally ranked players in the 2021, 2022 and 2023 classes that sit inside the HoopGurlz recruiting rankings on ESPN.com. That list adds Payton Verhulst (Bishop Miege, Louisville commit), Zyanna Walker (Wichita Heights, 2022), Beatrice Culliton (St. Thomas Aquinas, 2022), Nijaree Canady (Topeka, 2022), S'mya Nichols (SM West, 2023) and Addy Brown (Derby, 2023).
As someone who once donned Wichita State black and gold, it's a great source of pride for Karsak both as a coach and a former player.
"It's a collaboration of everyone wanting to see these kids have success," she said. "Having players like Kennedy that become McDonald's All-Americans is huge too because people in Oregon know where Derby, Kan., is."