Junior Knowlyn Egan has already added his name to the walls of the wrestling room at Derby High School, but he's still aiming for higher.
After placing in state at 113 pounds, Egan made a massive jump in the weight room throughout the offseason to wrestle at 132 pounds in his sophomore year, where he again placed fourth in the weight class.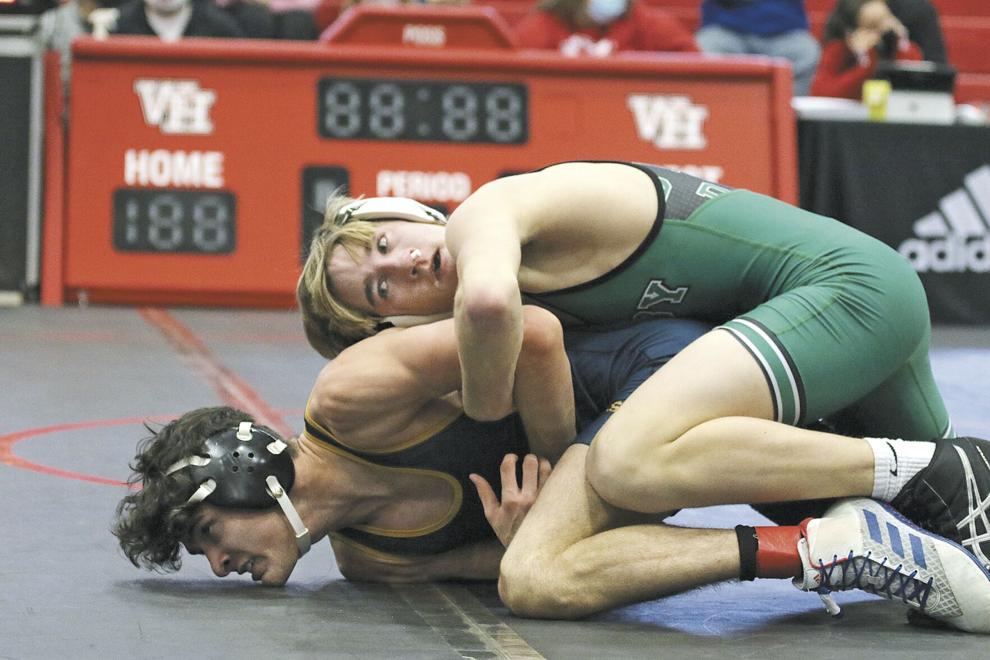 Egan is again making a jump in weight class to 145 pounds, which will be a new challenge for the junior seeking his first individual state title.
"It's going to be a lot different this year because a lot of kids are usually the same size," Egan said. "This year, I will be wrestling some seniors, which will probably be bigger than me. So it will be a bigger change than normal for sure."
As the top-ranked wrestler at the 145 weight class in the Kansas Wrestling Coaches Association's preseason rankings, Egan believes he can take the state title but knows that it will not just be handed to him.
Throughout the summer, Egan has tried to get some matches wrestling at a higher weight class to get adjusted to it before the season.
"I have tried to go up to some summer tournaments and wrestle at a bigger weight," Egan said. "I went up to Iowa and wrestled at 145 there. It is definitely a lot different, but it felt good to wrestle some bigger guys and get used to it."
Egan believes that his technique will be crucial to have success this season and worked on the small details throughout the offseason.
"I tried to get on a mat whenever I could," Egan said. "Just working on the little things, that is what the summer is all about. Coming in and focusing for about an hour or two on the smallest things and just getting better."
There has been a lot of talent that Egan has been able to look up to in his time at Derby. Cason Lindsey and Bryce Wells were just a pair of the many wrestlers that set a good example and that Egan admired when he was an underclassman.
This season, Egan believes that the Panthers can shake up the wrestling world and accepts that underdog mentality.
"I think we are underdogs – not a lot of people are expecting us to do good, but we are really young, and we don't have many guys in the bigger weight classes," Egan said. "Which is alright because we have some dudes that can get it done at the lower weights. We are underdogs for sure."
Egan aims to give his body some time off before hitting the ground running after the Christmas break.
"I want to take the Christmas break to give my body a little bit of a break to rest up to come back into the room hungry and ready to go," Egan said. "I know I have a big X on my back; everyone is coming for me, but it is what I prepared for, so I am ready to go."