As the housing market remains red hot, at least one local realtor has stepped in to offer his services to help buyers navigate an environment that may seem similar to the Wild West at the moment.
Chase Fishel partnered with the Mulvane Recreation Commission earlier this summer to offer a new Introduction to Home Buying class aimed at assisting individuals and families in the area looking to relocate.
"We get a lot of people that are interested in buying a home, but they don't really know where to start. They just say, 'I want to buy a house,'" Fishel said. "There's a bunch of stuff that needs to happen before you even consider buying your home. That's kind of where it came from."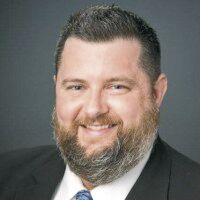 The MRC class offered by Fishel is intended to cover everything potential buyers will need to know – from understanding timelines and budgets to getting ready for a three-step walkthrough. It helps answer basic questions like if the interested parties are prequalified and have money for a down payment, signs that will indicate if they are ready to enter the home buying process.
Fishel, a native of Mulvane, works with JPAR Real Estate in Wichita. With a fellow realtor teaching a similar class at the office and the company partnering with Wichita State University to help educate the general public, Fishel was spurred to bring similar efforts to his community. He noted the class seeks help people in the surrounding area – including Derby, Mulvane, Rose Hill and more – make good choices so they end up as happy homeowners.
Initial classes held in July and August focused on home buying tips exclusively, but Fishel said future classes planned may have a broader theme (involving other community partners) focusing on financial education that will get individuals and families in position to afford a home.
Having an accounting background, Fishel knows there are some budgeting practices people might not be aware of unless they have taken college-level classes. Given the cost of homes, some of those skills are extremely important to set up homebuyers for success – and he said getting the right help can be crucial.
"That's a huge investment. That's probably the biggest expenditure you'll have in your lifetime. You need to know what you're doing and make sure everything is done correctly and in your best interest," Fishel said. "You're investing a lot of money in buying a home. Whoever your real estate agent is … work with one that's going to have your best interests in mind. You want somebody who's going to work for you."
No date has been set yet for the next class in the series, but Fishel and the MRC do plan to continue the free classes to meet a need in the community.
Seeing firsthand how competitive the housing market is currently, Fishel aims to equip those who attend the class with the basic information that will help them successfully purchase their next home.
"I don't expect them to be experts, but I think that they will at least have an idea of the questions to ask whether that be to their loan officer, their real estate agent or their inspector," Fishel said. "They're not just going in blind."
Check mulvanerec.com for information on future classes.