Sometimes it's better to be lucky than good and to the Derby boys' bowling team's credit, at the end of last season, they were both. 
They not only returned to state after a year off, but they also finished second overall with a team made up mostly of underclassmen. However, they almost didn't get the opportunity.
The Panther boys, along with lone girl qualifier Michaela Sutton, competed in the tournament on Saturday, March 7, and less than a week later, the country was starting to shut down.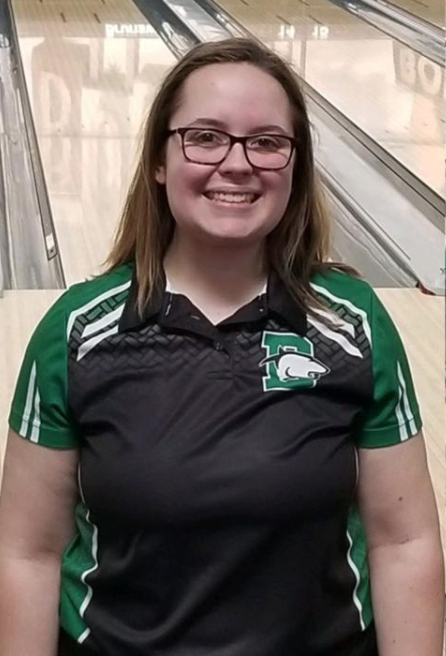 "We finished state on that Saturday and we had our bowling banquet on that following Wednesday," second-year head coach Brent Cunningham said. "The next day was when the NBA stuff started to happen and college basketball started to shut down so we were lucky to get our season in last year."
Now nearly nine months into the pandemic, the Panthers and Cunningham are back and have their eyes set on lofty state goals and the hopes of getting to complete another full bowling season. 
"My first year was great," Cunningham said. "I set some expectations for our boys and they met them. We wanted to get back to state last year and we did and we came in as the eight or nine seed and we finished as state runner-up. Our goal this year is to try to take home the title."
That goal is very much within reach. The boys' varsity returns five bowlers with solid varsity experience, including four that helped the team win state runner-up and among those five, Cunningham struggled to pick a standout. 
"Any given day, any one of our kids could be first place," Cunningham said. "That's why I love this team so much because you don't know which kid is going to come out on top. They compete and feed off each other. We finished second at state by having only one bowler finish in the top 20. That should tell you all you need to know about this team. It's all about the consistency that they bring every day." 
Andrew Harden, the senior team leader who Cunningham describes as their vocal leader and "the guy that gets us going", has had his moments including a third-place finish at regionals following two spots behind junior teammate Jason Miller who finished first at regionals. 
However, neither of the two finished in the top 20 at state while junior Braden Boswell finished 11th. Another returning junior is Alex Hedden and rounding out the group is sophomore Colby Hedden. 
"Those guys bring it every day," Cunningham said. "They bring great energy and they're smart and they know the game. It's just so much fun to be around them and coach them. I'm so excited to see what they're able to do this year if we can get the season in."
On the girls' side, only three return including Sutton, Alexis Sutton and Tori Rhynard. Despite their small numbers, Cunningham has big expectations for their senior year. 
"Last year we only had five girls out of 12 available spots," Cunningham said. "We have three returning this year and they're all seniors. They were freshmen when I started as an assistant and we've gotten to work together this whole time and my goal for them is that I really want those three to make it to state this year.
"They were very consistent last year but this year I'm looking for them to step their game up to the next level," Cunningham said. "Michaela went to state last year after stepping out of her comfort zone in the regional and bowling really well. I'd like to see the others do that as well." 
Covid-19 has forced some major changes in many sports so far this year but bowling may be one of the least affected. The biggest difference that Cunningham said that spectators should expect is that they will not be allowed to watch meets during the 2020-21 season. 
"As of right now there will not be any spectators, which is sad for the parents," Cunningham said. "And bowling isn't a mainstream sport that you can watch online from home like football. Aside from that, masks will be required for the tournament. We're lucky with bowling in the fact that we can make the different Covid guidelines work without changing too much."
Cunningham is expecting to add some newcomers this season when they hold tryouts but team application numbers were down this year as opposed to previous years, a fact that he attributes mostly to the pandemic. 
For the kids that do join this year's team, Cunningham stresses that flexibility and resilience will be keys to finding success through a season where uncertainty still looms large. 
"The kids are going to have to learn to overcome adversity this year," Cunningham said. "One way or another we're probably going to get hit with some tough situations and they need to be ready."