Four years, three sports, 10 all-league and two all-state selections.
They are numbers difficult to quantify for any athlete, let alone a three-sport athlete at one of the biggest high schools in Kansas.
The list of accolades actually paints a perfect picture of Sydney Nilles' career, a described "stat-sheet filler" and "jack-of-all-trades" in any of her high school sports.
"It shows her resiliency and that she gets it," coach Jodie Karsak said. "It's so much about what we get kids to try and understand … Everybody talks about points, but Sydney is a stat-book filler in any area depending on the matchup. She's very selfless."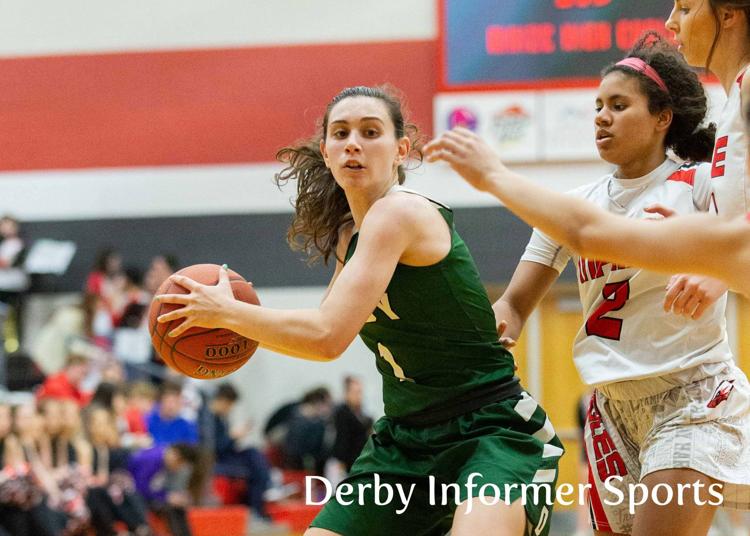 Nilles, who arrived in Derby in fall 2016, came in with few connections.
That was a part of her drive to participate in sports, looking to build bridges in the halls of 920 Rock Road.
Wanting to participate in sports in all three seasons, she began her career as a Panther with a switch to setter in volleyball.
While it didn't come without hiccups, Nilles thrived in the position change. So much so that she now sits as the career record holder in sets.
"The best thing I can say about her is that she's just a winner," Newman women's basketball coach Darin Spence said of his future point guard. "… She carries this confidence about her and she comes across as this quiet person, but she's anything but that when competition starts. She grows and blossoms in athletics. She's got such a bright future ahead of her."
It only got better for Nilles once she donned a Derby High School basketball jersey.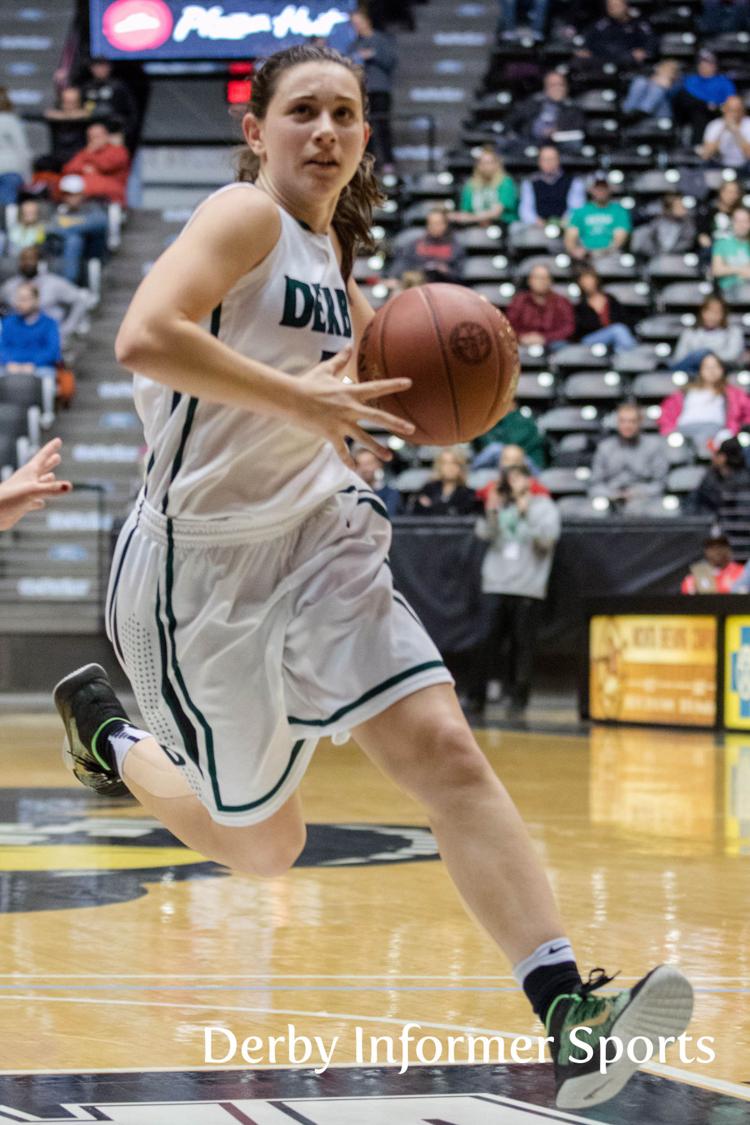 'YOU'RE NOT A FRESHMAN, YOU'RE A VARSITY BASKETBALL PLAYER.'
The quote became a mantra in her first year under Karsak and it made her the focal point of a run that was capped by a berth in the state championship game against Manhattan.
From that March 2017 weekend at Wichita State, Class 6A was offered a glimpse at what it had in store over the next three years as she was the leading scorer at the state tournament as a freshman.
"Going into a state tournament, you have to prove you're worthy of being there because every team is just as good if not better," Nilles added.
Karsak said she felt by the end of the state tournament that she had one of the program and state's best up-and-coming guards.
"When you're on that stage with the bright lights, you don't know how your kids are going to react if they've never been there," Karsak said that first season. "Syd is a competitor. She wants to win and she plays the game right."
Nilles has become a three-year starter, filling virtually any void that was needed on the court.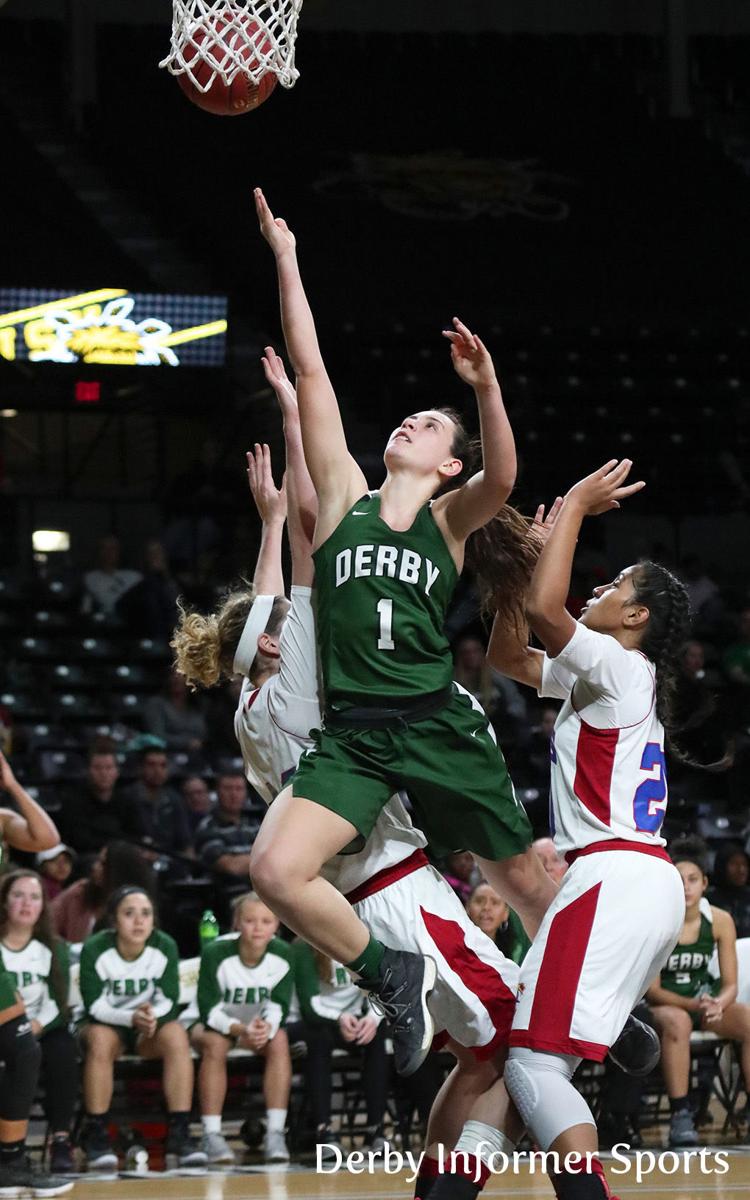 "It comes naturally for me," Nilles said. "I of course work on my shot, but I also make sure I rebound hard and am making the passes I need to. I want that consistency, but I also don't set goals of needing a certain number of rebounds. I just do it because I feel if I think about it, I won't get what I want to do."
One of the obstacles Nilles has had to conquer is a childhood diagnosis of compartment syndrome. It can limit blood flow in her legs, sometimes leading to swelling and numbness. Given her amount of activity, which has previously included summer camps and traveling basketball, it's been a battle at times.
The senior credited a combination of weight, agility and speed training in being able to advance past the symptoms. Since the start of volleyball in the fall, she said she's been symptom-free.
"You wear compression sleeves and keep your legs warm," Nilles said. "This year has been great and I haven't had any problems."
Whether it be training or any practices or tournaments, Nilles also said her three-sport career wouldn't have been possible without support from her parents, Bill and Melissa.
"Props to my parents because it takes a lot of time and energy to take me to practices and workouts," she said. "As a little girl, my dad was always hard on me but he was the one who taught me how to shoot left-handed layups and behind-the-back plays. It would have been really hard to compete in all these tournaments without [their support].
Nilles acknowledged that she's heard chatter from opposing coaches and players, attempting to find the formula to slow her down. However, that struggle is only amplified by her versatility in basketball or either of her other sports.
"It doesn't bother me, but it makes you feel good because it shows that
you're putting in the work and you're doing the little things," she said. "It's a pat on the back for you."
Spence said he marvels at Nilles' ability to compete in all facets of the game.
"She's just grown on us [since we started recruiting her]," Spence said. "Her toughness, her leadership and just how she plays and how she handles herself speaks volumes. I knew she was a kid that we needed."
Now with 25 games or less remaining in her Derby career, Nilles said she wants to take a day-to-day approach but also understands her role will increase.
"I want to go in and set the tone and make sure everyone does what they're supposed to do and learn new things," she said. "… I'm excited, but a little nervous, but I know we've got some really great talent for my last year."