First impressions are always important! Especially when a customer walks in the door. Brian Simpson, new manager at Meineke Car Care Center in Derby certainly understands that impression when it comes to customer service.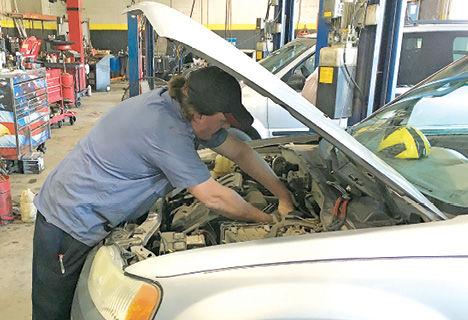 Since September, Brian and his staff have taken the time to focus on providing customer service built on honesty and integrity. Brian has worked with customers since 1987 and he also brings a wealth of knowledge regarding automotive repair. This approach makes Meineke Car Care your best choice for automotive service in Derby.
The Derby Meineke is a franchise that opened in 2008 and is one of eight local stores owned by Scott Ryan and Steve and Ryan Blasdel. It is a full-service shop that performs anything you need for your car including routine maintenance (oil changes, transmission services, etc.), brakes, AC/heat, exhaust, engine, drive train, steering and suspension, and tires including alignments. Plus they have computer diagnostics and are an authorized INTOXALOCK installation and service center. Their goal is to offer quality service with honesty and integrity at competitive prices.
Quality customer care and service is what Brian Simpson and his crew strive to deliver every day. If you want an automotive experience that brings you back with a smile, visit Meineke Car Care Center at 1910 N. Nelson Dr. in Derby. Call 788-8800, download the Meineke app or go to www.meineke.com to schedule an appointment or stop by and welcome Brian to the Derby Meineke.