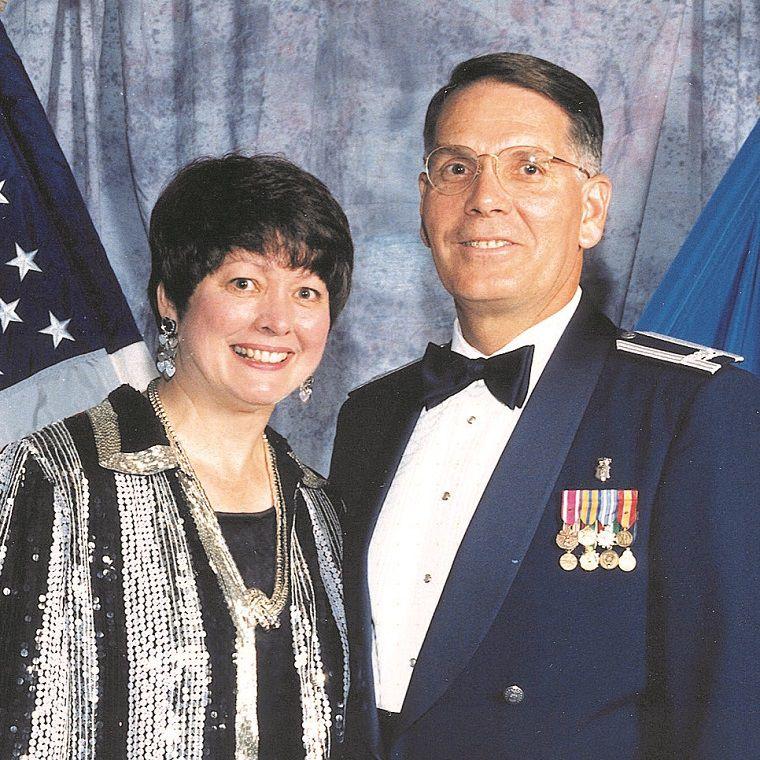 If you ask Dr. Brent Nelsen (Ret. Colonel U.S. Air Force) of Derby Dental Care how his years of service in the military impacted him, he quickly admits that life wouldn't have been nearly as exciting as it has been.
"I feel really proud and blessed to have served for 27 years. My service took me to regions of conflict where I was able to help support the warfighter in protecting the freedoms we enjoy," said Nelsen.
His background in the service has given him a deep respect for the military and their families. Since his retirement Nelsen has made it a point to stay connected to McConnell Air Force Base.
Nelsen completed his dental education at the University of Louisville School of Dentistry earning the degree of Doctor of Dental Medicine. After graduation he was commissioned a lieutenant in the United States Navy Dental Corps. He continued to perfect his clinical skills by taking advantage of many learning opportunities while serving on active duty. These included three rotations at a length of four months each with an endodontist working on root canals, a prosthodontist learning the specialty work of crowns and bridges, and an oral surgeon, learning the process of removing impacted wisdom teeth.
In 1980 Nelsen made an inter-military transfer into the United States Air Force (USAF), a decision influenced by his younger brother who was at the time already serving in the USAF as a pilot. Additional skills learned by Nelsen for the battlefield included Advanced Cardiac Life Support and Advanced Trauma Life Support. He continued to seek opportunities of education and learning that would broaden his dental skills; earning the prestigious status of Fellow in the Academy of General Dentistry.
Nelsen spent time in Germany as the assistant base dental surgeon. While being stationed at Zweibrucken Air Base in Germany, Desert Storm erupted. In support of the war effort, Nelsen was assigned to set up a contingency hospital for maxillofacial surgery, which focuses on treating injuries related to the hard and soft tissues of the face, mouth, and jaws.
With the 1991 drawdown of U.S. forces in Europe, Nelsen left Germany for an assignment at McConnell Air Force Base. Over an eight-year period he served as Base Dental Surgeon, Dental Squadron Commander, and 22nd Medical Group Commander MDG/CC. Under his direction the medical group received a 99 out of 100 rating from the Joint Commission on Accreditation of Healthcare Organizations (JCAHO). The Air Force Health Services Inspection Team awarded them an excellent with the four best practices in the military. Nelsen would be the first to tell you that those in his medical group were the ones that deserved the credit.
"My experience was amazing and really helped build my confidence. One thing I learned is a leader doesn't know everything," said Nelson. He taught empowering good people to do a job and letting them make their own self assessments was key to delivering positive results.
"If there is anything that I have learned over the years of dental practicing and leadership it is the importance of listening," said Nelsen. The most basic principles in coming to a diagnosis require keen listening skills. It is important to get to know the patient before performing any procedures. Helping to keep them at ease and feel comfortable is key to a successful patient-doctor relationship. "Those teeth are connected to a person. It's very important to be able to listen to the patient, who will guide you to the proper diagnosis," says Nelsen.
Upon his retirement in 1999, with a vast amount of clinical experience, Nelsen began to seek a location for his new dental practice. He landed on his current location in the business park at 1120 N. Rock Rd. in front of Rock River Rapids.
He opened doors on March 4, 2001, and a new state-of-the-art dental practice was brought to Derby. Since then, Derby Dental Care has grown into one of the most comprehensive general dental practices in the area. Services include airway orthodontics, conventional orthodontics, same-day crowns, oral surgery, cosmetic dentistry, endodontics and much more.
Nelsen attributes the success of his practice to the associates, hygienists, assistants and staff who work for him. Coupled with Nelsen's ability to lead and share his wealth of experience and knowledge, his team moves dentistry to a new level.
Derby Dental Care is among the leaders in the area with the latest and most advanced methods of airway orthodontics. It is the premier provider of Myofunctional Therapy and Certified in Myobrace. This innovative and natural method of airway orthodontics provides a non-invasive method to creating a beautiful smile. Its ability to prevent crooked teeth and improve a patient's overall health goes beyond previous ideas of just straightening teeth. "When you just straighten the teeth you are treating the symptoms and not really treating the cause. Myofunctional Therapy in conjunction with the Myobrace system gives patients an opportunity for proper facial growth and development of their jaws," said Nelsen.
Myobrace participants will learn healthy habits that will improve their quality of health such as resting their tongue in the roof of their mouth, breathing through their nose, and swallowing properly. Straight teeth are a wonderful side effect compared to the other health benefits of therapy such as improved breathing, chewing, swallowing, and digestion. Myobrace is a removable appliance that patients use at night during therapy. It is worn two hours a day while doing homework, watching TV, or playing video games. Myobrace gives you beautiful faces with less braces.
For more information on Dr. Brent Nelsen's innovative process of Myofunctional Airway Orthodontics and dental procedures please contact him at Derby Dental Care, a military-friendly practice that has proudly serviced families in the Derby area for 17 years.  
Air Way Orthodontics and Family Dentistry
1120 N. Rock Rd., Suite 100, Derby • 316-789-9999 • www.derbydentalcare.com • Hours: Mon-Thurs 8 a.m.-5 p.m.