One of the Hubbard Art Center's final spaces wasn't even included in its first architectural drawings.
While Derby Recreation Commission staff saw a desire for music/recording space in its Facility Master Plan, there was no immediate implementation.
That plan has been scratched.
The Cove will serve as a fully functional recording studio, allowing customers and members of the community to not only record instrumental music and podcasts but also learn the ins and outs of sound production.
Taking the idea back to architect Schafer, Johnson, Cox and Frey, other rooms in the HAC were shrunk in order to fit this additional space. The DRC staff then approached Wichita State about its on-campus studios, which is when the door opened to work with local audio/production owner and teacher Josh Cary.
The native Wichitan met with DRC staff and the relationship led to a public studio that was previously harder to come by around Sedgwick County. The final budget for technology in the studio of $13,343.70 was approved at the May 12 board meeting.
"Studios can go crazy with how much they cost to build," DRC Director of IT Rob McDonald said. "Josh took that professional knowledge of his time in Nashville, Tenn., and was able to help us design something that was price-conscious and effective. We think we've obtained that."
As someone who works inside the business, Cary walked away impressed with what the DRC wanted to offer inside the Hubbard Arts Center.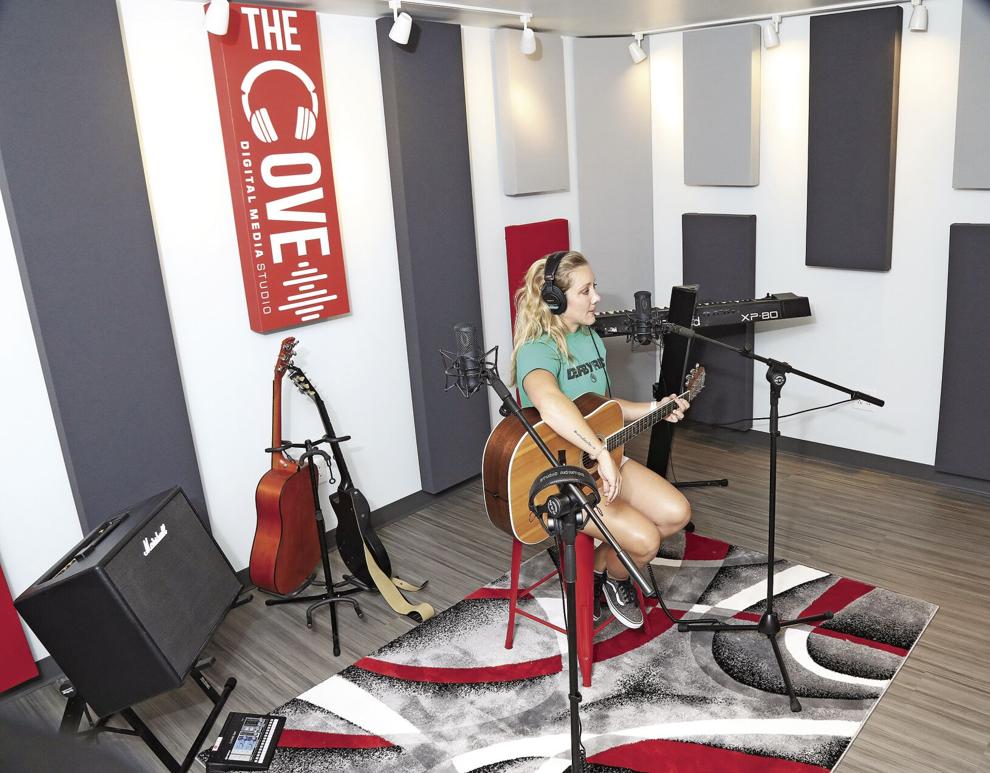 "It was interesting because a city recreation commission wanted to include something that I'd consider a real studio," he said. "It's isolated from the rest of the building – clean power, good equipment and an isolation room."
When it came time to decide what would or what wouldn't be included, the DRC staff and its team of consultants wanted to walk a fine line between technical needs and usability.
Cary, McDonald and Director of Facilities Darcie Parkhurst all indicated they wanted to attract proven talent, but still have equipment that a middle- or high-school student could sit down and learn as well.
"We wanted to fit something that was of high quality and it was expandable," Cary said. "We wanted it to be something a 12- or 13-year-old could learn. It'll be still be something that could produce a really good recording and be user-friendly for someone who has done home recording."
McDonald said that discussion has taken place internally to see whether or not they could work with Derby Public Schools and use the space as an educational tool during the school year.
The educational element was what also drew Cary to assist in the project.
"Being able to get to younger students that have a drive to learn this … it's great," Cary said. "That next level of learning is understanding how to mic a drum kit or multiple people at once."
Those teaching tools include being able to learn at the Hubbard Art Center and taking those skills to another board and/or studio.
"You could leave this studio and go into a multimillion dollar studio in any city in the world and it's going to be the same thing," Cary said. "It'll just be at a different scale. We'll have 18 possible microphones at once, but the only thing that's different is having 70 at a bigger studio."
It also leads into what Cary said is an increasing demand in the workforce for this type of experience. Whether it be a massive influx of podcasts or being able to produce videos for a business or even YouTube, the need exists.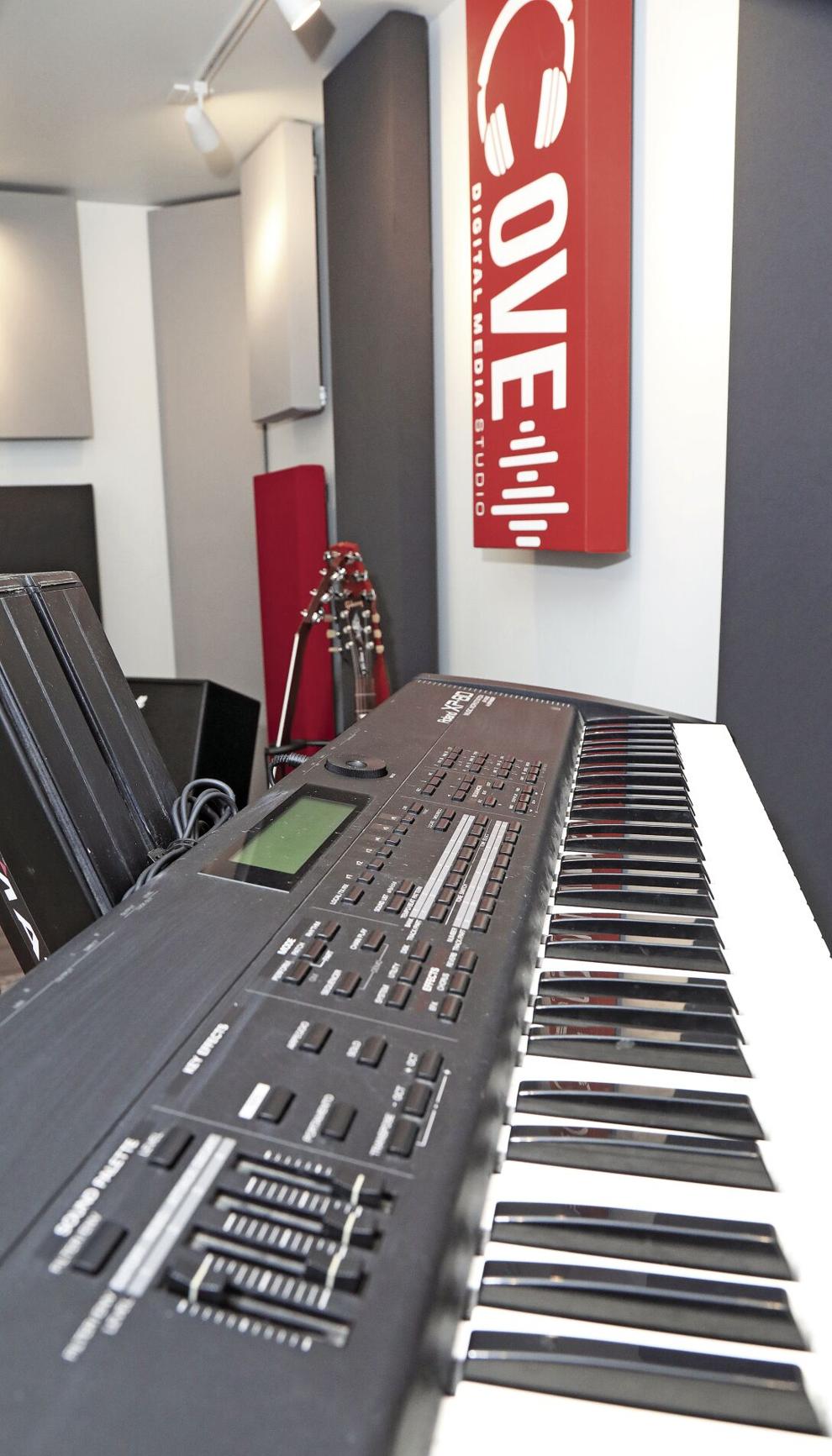 "Even my 5-year-old daughter will get mad if she can't understand what they're saying, but she doesn't care about the video quality," Cary said. "It goes to show that audio is such an important aspect of everything we do."
Parkhurst said that they will also have separate fees for customers who can operate The Cove themselves and those that need the assistance of a technician. From 9:00 a.m. to 6:00 p.m, Monday through Friday, the space will have a $60 per hour fee for all customers who can operate the room individually or by a group. That fee will increase to $100 per hour for anyone needing a technician.
What does future expansion look like? Only time will tell. However, McDonald said they have their eyes on including more visual components.
"We called it The Cove and a digital media studio because we want to keep it open to future expansion into video," McDonald said. "We want to start with sound and it's built for sound. We're going to make it primarily known for sound, but it's not our end goal."