Reach a Better Audience
The Derby Informer Advertising Department offers a wide range of advertising opportunities to help you reach your target audience.  The Derby Informer and DerbyInformer.com are people's first choice for local news and sports. 
Contact Us
Contact the Advertising Sales Department for rate information on special targeted or other publications that are available monthly.
Ph. 316-788-4006
Fax: 316-788-4573
Email: jeff@derbyinformer.com
Click below to view our Media Kit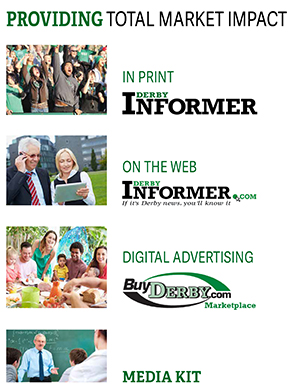 To view our latest e-Edition click the image on the left.