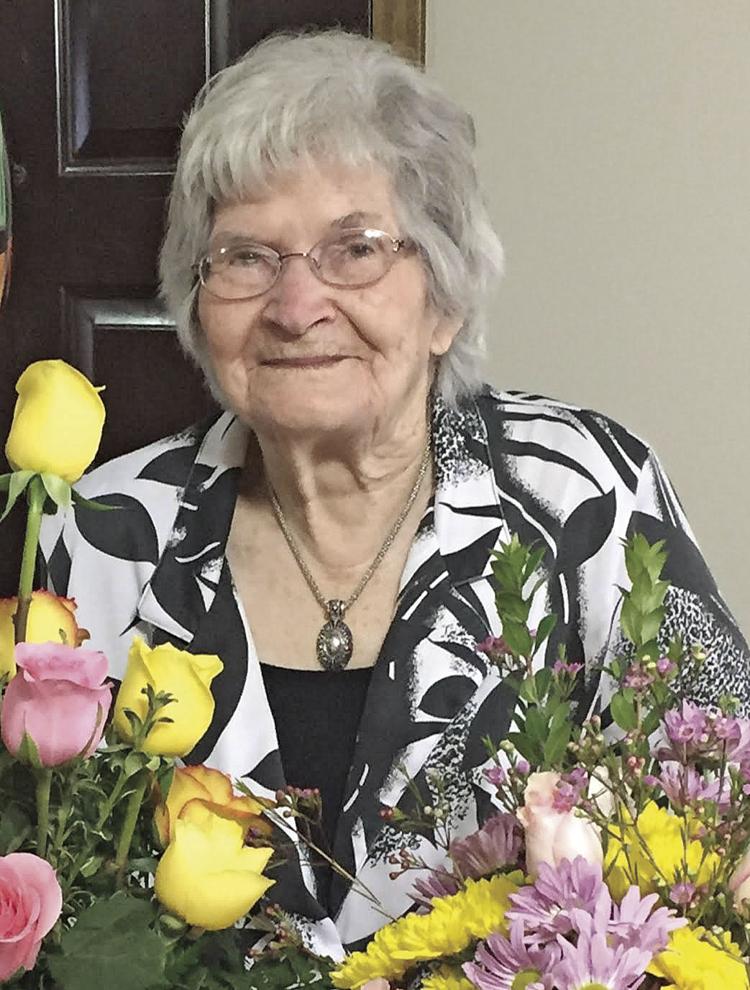 Wichita – Virginia Loretta Knoll, 93, of Wichita, peacefully joined her Lord and Savior on January 3, 2020, surrounded by her loving family. Visitation with family 6-8 p.m. Tuesday, January 7 at Smith Mortuary, 1415 N. Rock Rd., Derby. Rosary 10 a.m.; funeral mass 10:30 a.m. on Wednesday, January 8 at St. Mary Catholic Church in Derby. Graveside to follow at El Paso Cemetery.
She was born March 4, 1926, in Schoenchen, Kan., to Thomas and Bertha Werth. She was one of 13 children.
Virginia loved spending time surrounded by family. She loved Scrabble and playing games and was also an avid gardener. Virginia was a dedicated member of Saint Mary's Parish for 70 years. She worked as a tax preparer for H&R Block for 32 years. Virginia shared the gift of grace, of unconditional love, and forgiveness for all who knew her.
Virginia was preceded in death by her husband Andrew and her grandson Mike.
Virginia is survived by her five children: Charlotte Eaton (Larry), Vernon Knoll (Michele), Randall Knoll, Kathryn Horning, and Dana Graham(Brett); 11 grandchildren: Richard, Kim (Jody), Pat, Brian (Vanessa), Shanna (Kenny), Kristen (Ronald), Janel (Sean), Andrew (Kayla), Ashley, Logan (Shannon), and Beth; 17 great-grandchildren and 11 great-great-grandchildren.