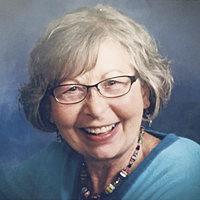 DERBY – Bonnie L. Young, 78, passed away Thursday, November 21, 2019. A memorial service was held November 26 at Eastminster Presbyterian Church in Wichita.
She was born September 4, 1941, to Roy and Lucille (Voltz) Hunker in Falls City, Neb. She was preceded in death by her parents.
Bonnie is survived by her husband of 59 years, Kenny; children, Mark (Shari) Young and Jennifer (Dan) McVey; sister, Norma Townsend; 4 grandchildren; and 3 great-grandchildren.
Memorial contributions may be made to the Kansas Humane Society, 3313 N. Hillside St., Wichita, KS 67219.