The Friends of the Library members are legacy-builders. The Friends strive to create an environment within our community where the public library is something to talk about. Whether sorting boxes of books for the annual book sale or donating children's books to give to preschoolers, the Friends organization aspires to have a community library that will impact generations for years to come.
Nicodemus Historical Society founder Angela Bates is also all about legacies. Nicodemus is located in Graham County, Kan., and was the first Black community west of the Mississippi River. According to Bates' research, "it is the only remaining western town established by African Americans after the Reconstruction Era following the Civil War." Rich in stories of settlers and descendants, struggle and strife, the town of Nicodemus has a legacy of its own, and it was Angela Bates who fought for it.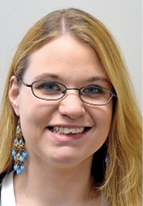 This year's Friends of the Library Annual Meeting is proud to host Bates in a presentation entitled "Children of the Promised Land" which will feature Bates' own familial accounts of Nicodemus' history and how her life has been dedicated to the generational growth and remembrance of the town. This event is sponsored by the Humanities Kansas Grant.
So too will the Friends aim to uphold the library's legacy by conducting a short meeting to discuss details of the Friends' tasks to support and enrich the patron's experience at the library.
Friends of the Library Board Member and Communications Chair, Pat Kitterman, remarks that "Derby has the most progressive library, and [the Friends] think outside of the box to provide services most libraries can only dream about."
This meeting is open to anyone, and is an excellent way to learn more about becoming a member of the Friends organization including the many projects they are a part of. Kitterman says "we have an Annual Book Sale which is a community favorite, and the Annual Meeting with the guest speaker usually draws in all those history buffs."
"I truly love the Christmas events that the Friends help provide. I enjoy decorating the Whimsy Tree for the children. I also love providing books for the children during Kansas Reads to Preschoolers and seeing the childrens' faces light up when they get a book to take home."
The Friends of the Library Annual Meeting will be held on Oct. 16 at 10 a.m. in the library Community Room.
Alyssa LaRue is the Adult and Teen Services Coordinator for the Derby Public Library.