A Carnival of the Animals is visiting Derby, and one of the animals is a mouse with a close connection to the library.
Thirteen-year old Peyton Puig is a dancing mouse in Ballet Wichita's A Carnival of the Animals, the current production touring the area as Ballet in the Park, and their next stop is Madison Avenue Central Park here in Derby!
Peyton was also a library teen volunteer this summer! She was a joy to have around and assisted the library staff with craft kit assembly, performed during preschool storytime, and participated in the volunteer-led virtual storytimes, Voluntales, shared on the library's Facebook page. The library is thrilled to partner with her again as she presents this show with Ballet Wichita.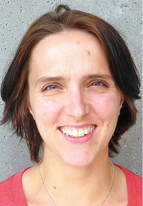 Ballet in the Park is 30+ year tradition in the Wichita area. The troupe of dancers travels and performs all around the area in towns such as Mulvane, Newton, Andover, Haysville, and Winfield. When Peyton and her mother suggested bringing the show to Derby, I thought ballet would be a perfect addition to our fall programming lineup. The library has always been a strong patron of the arts, with art displays and sponsorship with Derby Schools' art competitions.
Ballet in the Park's performance will take place in the outdoor amphitheater of Madison Avenue Central Park on Sept. 11 at 6:30 p.m. They will present The Carnival of Animals, a colorful journey through the animal kingdom set to the music of Camille Saint-Saens.
The amphitheater has already successfully hosted the library's summer performer series. Attendees are encouraged to bring chairs or blankets. Ballet Wichita invites children to dress in their favorite costumes and join in the dancing and fun.
We hope this performance will be the first of many years that Ballet in the Park happens in Derby!