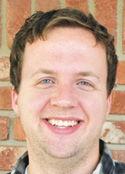 If you would have talked to my 5-year-old self, you could have given me a jersey and pads and I would have suited up in the NFL that very day. I was unbelievably confident that I'd someday play professional football.
I knew, or more so wanted, to stand 6-feet-8, 280 pounds, and I was going to be playing defensive end for the Green Bay Packers. Only half of that statement came even remotely close of coming true.
While there isn't anything inherently wrong with aspiring to be a professional athlete, there is a growing stigma circling youth sports that concerns me. Are we focused too much on an almost impossible end goal and not doing the most we can with the process in front of us?
Do we sit at events and dream our son or daughter is the best in their sport or are we being real and affirming with our words? Do you know just how difficult it is to become a professional athlete? Do we truly understand the odds and pressure that come with even getting in reach of that goal?
According to a March 2018 study done by the NCAA, only two percent of 7.3 million athletes will move on to compete professionally. That number is just slightly higher (six percent) when discussing the move between high school and an NCAA-sanctioned sport.
Maybe a focus change could make a difference?
Competing with the idea of wanting the best scholarship possible is a great quality to have. However, I wish more student-athletes would realize that a scholarship of any kind is worth more than just financial assistance.
I know so many former college athletes that chose a smaller school, competed for three, four or sometimes five years, and had the time of their lives. Many of them have gone on to have successful careers outside of athletics, but I know they wouldn't ever trade their experiences of playing college sports.
You can even encounter high-school athletes who excel in multiple sports and even then choose not to play at the next level. If that's your story, a round of applause to you.
I certainly find myself wondering whether or not my son will choose to compete in athletics. Whether it be one sport or more, I want to embrace the process of seeing him grow in and out of competition, understanding that those moments shouldn't be forgotten.