This year's Derby Informer Voters Guide features interviews with Derby City Council, mayor and all but one of the Derby Board of Education candidates. It is your opportunity to get to know the candidates and see their answers to issues of importance in Derby.
In a video interview, each of the candidates competing for the same office were asked the same four questions. They were given a minute and a half to answer each question. The four questions are transcribed below, as well as their coordinating responses. Only one school board candidate, Lauren Ignowski, did not respond. Multiple attempts by mail and phone were made to reach her with no response.
Four positions on the Derby Board of Education are open for four-year terms. One position is open for an unexpired, two-year term created by former member Mark May's resignation in April of this year. Althea Arvin is filling that seat, appointed by the current board. Mark Tillison is running against Arvin for the unexpired term seat.
In the other at-large board of education race seven candidates are running for four seats. The incumbents running are Tina Prunier, Matt Hoag and Matthew Joyce while newcomers Pamela Doyle, Don Adkisson, Ron Chronister and Ignowski are also in the race.
Questions
1.) Would you support an additional high school in Derby? Why or why not?
2.) With the passing of the bond project, projects are in progress or completed. In hindsight, what thing or things in regards to implementation have you seen or experienced that could have been done differently?
3.) What do you think are two top priorities that the board should move forward with that will improve education in Derby in the immediate future and why?
4.) Why have you chosen to run and what makes you the more qualified candidate?
---
Althea Arvin
1.) Certainly I would support any planning activity as population necessitates that. But the high school population is still well below capacity of that facility. Being a bit of a prudent budget hawk that I am, we would get that planning activity when the population necessitates that.
From my perspective, I went to a high school with 2400 students, so the high school in Derby is still very moderately sized. One thing that we like to say is that 'we are just the right size.' So I'm in no hurry to have discussions or any activity around a second high school, because I feel that we are probably still many years away from having to deal with that.
2.) The bond projects are something I'm very interested in. I was appointed to the board earlier this year. In my first board meeting back in May, I learned about the additional tree requirements for the Stone Creek Elementary site. That was a pretty big surprise – a very costly surprise – for us.
Given that information, I think that in future projects we will need to be careful to cast our requirements net a little more broadly. And make sure we're working with more folks and more stakeholders up front to make sure we identify requirements like that up front so we're not surprised by those costs after we begin a project.
3.) I think the top two priorities the board faces should be funding strategies and a formal district-wide safety program.
Funding strategies, obviously, because the budget the district has to work with really dictates a lot of what we can do with staffing resources, with student services, with infrastructure. That's really important. We have been very fortunate that the community has supported these bond projects, and we're very fortunate too that Derby is growing and there's a lot of commercial property growing and developing in Derby that support our school district.
But really a close eye on our budget, and promoting and growing funding strategies for the future is really important, because staffing resources, infrastructure, and student services are really a way that we can grow what we offer to our students in providing them a greater educational experience from Derby.
The other thing is a formal, district-wide safety program. We've done a lot to get some traction on this: we've hired Matt Liston as our Safety and Security officer, we've set up a safety committee, we have a year three goal as part of our infrastructure strategy to develop a formal safety program for our maintenance department. But what I would really like to see, and am very passionate about, is a formal, district-wide safety program. So we can focus on all kinds of safety activity, because as a school district and an employer we have a moral obligation to provide a very safe and helpful workplace for our employees and our students.
4.) The military brought my family here in 2011 – we were stationed at McConnell Air Force Base. It was our experience with Derby schools that we enjoyed so much and decided to stay here in Derby and make Derby home.
Being a military brat and having moved all over the world with the military, active duty myself, making that decision to make Derby home was a really important decision. I attribute that entirely to the Derby schools and teachers. The teachers in Derby schools have really inspired me to serve on the school board in this capacity.
I think what really makes me qualified is my entire career has been in leadership capacity, from my time as an officer in the Air Force, to growing responsibilities in the commercial industry as a program manager and as a business manager. I'm a credential program management professional. In my day job I manage cost, schedule, and budget for a program with hundreds of millions of dollars. And that activity that I've grown to become really excellent at is something I can apply to my role as an oversight position on the board.
The other thing I really appreciate is that the Derby NEA has endorsed me. Having the endorsement of the Derby educators and their confidence in me to serve on the school board I think also makes me well-qualified to serve.
---
Mark Tillison
1.) There are several reasons on both sides of that issue. Money is certainly one of them, and of course sports is impacted and we're a pretty athletic town.
But I would, if we stick to just the focus on education. I don't see how you could argue that that wouldn't be a good decision for students, teachers, administration. Like any part of large organizations, if you can scale those back down to more moderate-size parts then I think that's easier to manage, more student-to-teacher time, that kind of thing. So yeah, I would definitely support that.
2.) I know one of the individuals who works for the school district that was responsible for overseeing a lot of the execution of the bond, a personal friend of mine. I'm also on the city planning commission, on my second term, and I know what goes into that. It can be a lot of details. I believe this project would have been too large for anybody, unless that was their education, their background.
We probably would have been smart to hire a firm to represent us on the other side of the contractors and help us execute that, somebody that has more background in that and not just make it a very large additional duty for somebody who works for the school district. In hindsight we could've afforded that and probably made some better decisions that way.
3.) One would be curriculum. We're a little bit outdated now. I think our goal is to update curriculum every five years; I think we're just a couple years past that. I'm not sure what's involved; maybe the strategic goals were being updated at the time and we just haven't gotten around to it. That would be one.
And for the second thing: I've talked to a lot of teachers and parents lately, and it's not just a small Derby issue, it's much broader than that – I think accountability is lacking on a lot of stakeholders. I would include parents, teachers, and students. I'd like to ask some hard questions about Derby and what we are doing to help with accountability. I hear about students getting away with things that most of us wouldn't allow our children or grandchildren to get away with, but we are for some reason.
I know parents that are probably not very involved and they can be the very loud person and push the school around with various threats. I want to help back that off. Let's let teachers teach and students learn. This kind of thing – the lack of accountability on all our parts – needs to stop.
4.) I love Derby. I've been here for 17 years.
It's a great place to raise a family. I have one more son at home; he's a sophomore this year. I don't want that to change.
I plan to be here; I hope my grandchildren are here. I want it to be a great town to raise a family for many generations.
As we grow, that is at risk if there's not some good decision-makers. It can't be about politics. It needs to be about values, and I think I have the right questions to ask. I'm not a politician. I like consistency and some continuity, but some folks are on some of these boards and commissions for many, many terms. I don't think that's healthy. I think that becomes more politics than 'are we serving the public.'
I'm on the city planning commission, I enjoy the growth of Derby, I want to help be a part of that and continue to make it a great town.
---
Don Adkisson
1.) In the last two bond campaigns there's been additions to the current high school which has more floor space now. I'm not sure that the building has actually reached capacity.
As far as a second high school – it's worked in Lawrence, it's worked in Andover, it's worked in Maize. There will always probably be some hesitation in the community as to what that will do as far as dividing loyalties.
One thing that had been talked about in the previous bond campaign was opening a ninth grade center. That would relieve some of the population stress on the high school building. I don't know that I have a problem with opening a second high school. The district would have to find land. Currently they have a vacant part behind Derby North Middle School that an elementary school would fit on, but not a second high school. Possibly that's where a ninth grade center could go too.
I don't know at this point if we're in a position where we need to have a second high school, because I'm not sure we're at capacity in the current building.
2.) I'm not up to date on every project. I was working for the school district when the bond campaign was in progress, and I'm familiar with a number of promises that were made to the public in order to get the bonds passed.
I've been told that there's been some cost overruns on projects; they've had to change designs, there's been delays, the football stadium being the most recent delayed project. That's kind of a dangerous precedent because it's not ADA compliant. You've got a press box that is in disarray and falling apart. Could be the whole building might be condemned and not be usable next year.
I think the overruns are the things that most concern me, because I'm not sure where the district is going to come up with the funds to make up for any shortfalls in the bonds themselves or if they're going to have to turn around and do another bond campaign shortly. It looks like the buildings that have been opened are fairly close to on schedule; the storm shelters are in place, which is a great benefit to the students. Student safety is always a big concern.
3.) I think there's more than just two top priorities. My top priority would be early childhood education. I feel a little bit shorted in Kansas. I have two grandchildren in Oklahoma, and the school systems in Oklahoma provide a pre-k program in the schools. Derby has some pre-k opportunities, but it's not district-wide, it's not part of our state funding. I think we need to get to the kids as early in age as possible. I'd be a big advocate of trying to do more in the pre-k area.
A goal for all students is to try and get them proficient, and to do that you've got to have face-to-face time, you've got to get them in the classroom and start teaching them. In order to do that, teachers need to have proper training. They need to have up-to-date information on innovative classroom opportunities, and to do that, the district has to provide fiscal opportunities for teachers to go to trainings. As many teachers as possible need the actual face-to-face time in those trainings. Part of that is also classroom supplies; if the district could put more money into the classrooms themselves to lessen the burden on the teachers, maybe lessen the burden on parents.
There's a constant flow of fundraisers. I hated fundraisers when I worked for the district. I would dearly love to get rid of all of those.
4.) I worked for the Derby school district for 18 years as the director of finance. Retired from there a little over a year ago. Before I left, some people asked me if I would be interested in running for the board, and I gave it some thought and decided last spring that that's an opportunity I'd like to have.
I still go around and visit people that work for the district. I attend a lot of the athletic events. I have a lot of knowledge of the district.
Prior to working for Derby, I was with the Wichita school district for nine years. So over those 27 years, I worked for eight different superintendents, five in Wichita, three in Derby. Those superintendents would all tell you that I'm not afraid to ask questions. I've disagreed with superintendents in the past, and I think a board is for providing oversight. We need to have the knowledge and we need to ask the questions.
I've watched two previous board members that had a lot of experience in K-12 education, and I thought that they were both excellent board members, and I'd like that same opportunity to serve the public for the next four years. I think I would be the best candidate; I have the knowledge of the district, I'm willing to serve, and I'm willing to communicate with the public.
---
Ron Chronister
1.) I haven't given it much thought. So right now as it stands, would I go out and advocate for a new high school? Probably not. But if the voters wanted a new high school or the citizens wanted a new high school then I would absolutely support that decision.
2.) Right now I feel that the bond projects are at an apex in the spending where they're about to run out of contingency money – any surplus monies that were left over. I think moving forward you need to look at spending and you need to be really judicious.
One example is the soccer field. The new soccer field has basically been put in, but because it wasn't put in correctly, they're having to modify it now which is taking additional resources and digging into contingency funds. That's just one example of why you need to stay on top of bond projects.
3.) To improve on the immediate future is one that the curriculum is up for review and renewal. I'd like to take a deeper look at that.
As I've been out campaigning a lot of folks have talked about getting back to basics: reading, writing, and arithmetic. One thing I'd like to look at that could be impacted immediately is curriculum.
The second thing is schools these days are taking on more responsibilities or outside pressure than in the past with just reading, writing, and arithmetic. I think the fifth bullet point in the strategic plan by partnering with the community is a great step forward. You can partner with churches, nonprofit organizations, fire, police – there's a lot of professional talent in Derby that can partner with schools. It gives staff and students the opportunity to give back to the community as well, so I like that statement in the strategic plan to get community involvement.
4.) I chose to run because I've got two kids in Derby schools. I've got a freshman in high school and one in eighth grade.
I retired after 26 and a half years in the military and all my service has been in leadership or management positions. You've got to use the resources given to you every year in the military to the fullest because as the commander or leader you're responsible for everything that the unit does or doesn't do.
Also, for the past 19 years I've been a small business owner in the financial services industry. I understand how to run a business, how to make payroll, do all those things you need to do to keep the lights on and the doors open, so I feel that that helps me as well.
The third thing is that I was on the State of Kansas Learning Quest 529 advisory board for three years. I'm used to sitting on big boards, and the 529 plan is basically people setting money aside for higher education. I'm used to boards like that.
---
Pamela Doyle
1.) This is a divisive issue in our community. I've lived here for 28 years. I was here the year the high school opened and I've seen it grow. We're in the process of implementing a bond issue right now, but I think it's time to start planning for a second high school.
I think safety is of paramount importance for students, and I think the more it grows the more issues we're likely to have, maintaining control and controlling incidents that happen with students. I'm not sure what the ratio of resource officers to students is, but I think it would take a lot of personnel to maintain what happens in the schools and keep everyone safe. So, yes, I think it would be a good idea to start planning for a second high school.
2.) Understanding the bond and the implementation of the bond would be a learning opportunity for me. I've read the minutes and the school board website, and it seems to be transparent as far as what is being done and what has been done. I am not completely familiar with the original parameters and guidelines. I don't know enough about the bond process to know if there's flexibility in the budget or if everything is cut and dried and there's not any wiggle room. I would have to get more familiar with those things to understand.
There are some rumblings in the community about over-spending or some things not being able to be funded. If there is a major component of the bond that's not going to be able to implemented, I think that's an issue, but again I'd have to understand the rationale behind the decisions that have been made to be able to really formulate an opinion on that.
3.) I think the two top priorities in any school district are safety and teacher satisfaction. The bond issue being implemented addresses intruders and storms to keep students safe. But we really haven't addressed what to do with students who bring guns to school, and I think there was an incident in the past couple weeks where that was the case.
I also think we need to have mental health education. I'm interested in following the initiative in Florida that requires mental health education starting in grade five through 12, and seeing what they're doing – what the curriculum is like and what the outcomes will be. I think it's going to catch on and should catch on with the mental health issues we're facing.
As far as teacher satisfaction, I don't think that just means money – it means having meaningful professional development that shows them new ideas and gets them inspired. And then giving them the flexibility and resources to incorporate those ideas so teaching remains fun for them, so they enjoy their jobs and are inspired. The most essential component to students' learning is having a teacher who is passionate about what they do.
4.) I'm passionate about education. When I graduated from high school, I didn't have the means to immediately go to college. I was a first-generation high school graduate, so college wasn't even something considered in our family. Every fall when school started, I just longed for the classroom. I always wanted to go to college; I finally had the opportunity when I was 29. I completed my Bachelor's and Master's degrees in English.
I have four daughters who went through the Derby school system. I think we have great schools. I'd like to have a voice in maintaining that quality. I currently have eight grandchildren in Derby schools. One of them has special needs, so I have a breadth of experience with the school system.
I'm vice president of general education and health sciences at WSU Tech, so I have a lot to offer in that perspective – particularly with college readiness. I'm familiar with bridge programs that can help students in high school become college-ready before they pay tuition at the college level. Also with career pathways, I'm familiar with the legislation of Excel and CTE that provides opportunities for high school students to have free education for career and technical education. There are a lot of opportunities there and a lot of experience I've had at the college level that could be useful on the school board.
---
Matt Hoag
1.) Absolutely – I've been on the school board for six years now and I've participated in the previous bond as well. I've heard pretty clearly through the years that I think generally speaking this is what the population wants. Serving on the board is really representing the community.
This concept of a second high school could take on a lot of different looks. One of the ideas I like is potentially a smaller, stem or trade-focused high school. I'm definitely in support of that.
Even through the previous bond and the bond that we're in now, there's been a focus on fixing issues, carpet, roofs, science facilities, things like that are better at the high school, but not an expansion of the high school so I definitely support that.
2.) It's pretty easy to play Monday morning quarterback, but I don't like necessarily second-guessing decisions that were made. I think all of the decisions made leading up to the bond, the whole process, and as far as the execution and everything itself, they were all made for good reasons. No matter how good a plan is there's always going to be problems that arise, mistakes that are made, those kinds of things.
It's really about how you address those problems and how you make them right going forward. In the end, hopefully we gain learning for the next time around. You know the way the education system works there will be bonds in the future so hopefully we can learn from the things that go wrong or the problems that arise and try to address those in the future.
3.) I think the first one to me is kind of a continuation. So it's really modernizing our curriculum and our teaching practices and some of that is through the use of technology. I think we've done a pretty good job there.
There's a lot of different ways to accomplish this, but I think where we've taken the curriculum with our current superintendent and assistant superintendent has really been good and leveraging some of the technology.
I think this is an opportunity that is never fully solved right. It's something you have to continuously improve upon and so that's one of my focuses.
The second one, and I've been vocal about this for a long time, is we need to reinstate trades more in our schools. Our economy has definitely seen a gap in trade skills and that's across the nation. I think that we're doing a disservice to ourselves and to our kids if we don't address those. The simple fact is that not all kids are college-bound, and you know I think that's perfectly fine.
4.) I'll answer the second part first. We did the town hall and I was very impressed with all of the candidates. So first and foremost, I'd say the community has their work cut out for them in choosing the candidates.I think there are a lot of qualified candidates.
I'm humbled at the opportunity to continue to serve. I've been on the board for six years. I do believe that gives me a bit of an edge on understanding how the system of public education in Kansas in general works, not just Derby. Things like school finance, which is a challenging endeavor. I think one of the qualities that I bring is I'm definitely not afraid to ask some of the hard questions and really challenging the status quo.
My purpose for running is just to continue to serve, to help think through some of the challenges that we have ahead of us, some of the opportunities, and represent the community and my own children in the district.
---
Matthew Joyce
1.) That's going to be driven by what the population is coming in for. If you look at history, over the last 10 years, the high school population has stayed pretty level. The school was built either for 2300 or 2500, but we've never gotten to that point. Back in the day, if we ever got to 2300 we'd have to seriously consider looking into a new school. Unless the population drives that, which right now it doesn't, there should be no need for a school.
People argue that the school is too big and I tend to chuckle because I came from a big high school. Manhattan High – all the class sizes were 500 plus. So Derby isn't that big of a school to me, but that's my own personal experience.
As a board member I have to be fiscally responsible with the community's money, so it's going to have to be driven by population, and if population isn't driving it to another school then I don't see a need for it at this time.
2.) The biggest thing is we got surprised by some zoning and planning commission changes. If the coordination had been a little tighter with the planning commission and city hall maybe those surprises wouldn't have happened.
They weren't big things – extra parking or extra trees on areas that didn't have trees before. It ended up costing us some dollars. Maybe there's not much we could have done about it, but the last bond we had we were fortunate there wasn't a lot of work to be had, so a lot of bids came in fairly low and saved us a ton of money. That was not the case this time. There are a lot of people and work around, not everybody's begging for work. Consequently, the bids are a little higher. There's not much you can do to control that; that's all about timing with the economy and where these bonds fell. Last time we were fortunate; this time we weren't.
The main thing was probably the coordination with city hall and the planning commission and making sure we're meeting all their requirements.
3.) The first thing is make sure all schools are funded appropriately. With the Gannon case this last year coming to its conclusion, we got our funding back to where it was 10 years ago. It was as if money for the district was still 10 years behind as far as inflation goes to get those funds.
Now we're supposed to get more funds the next few years, at least the way the state legislature has set it up. Those funds directly affect how students learn. We want to ensure that all students receive a quality education whether it's through new curriculum, new textbooks, new computers, or resources – that takes funds.
At the same time we can't tax our population to death. A lot of that money has to come from state and federal; make sure anything state or federal levels push down to us that is mandatory to be taught comes with funding. That seems to often be the problem; we have unfunded mandates to meet and we have to do it with the budget we've been given.
4.) The reason I chose to run is teachers and staff. A lot of them approached me and kept quizzing me: 'You're going to run again for one more term, right?' because they knew my last daughter was leaving school. I think they were afraid of losing some of the history on the board. I've been there 10 years and I do have a lot of the history.
I'm pretty quick with our meetings, as long as all the information's there. There's no reason to lollygag around. But there are times where you need to dig a little deeper. Sometimes I'll ask a question and they all go 'Where did that come from?' And I'll say 'We had it eight or nine years ago, this is the way things were supposed to be done.' Right now I don't think there's anyone on the board that could match me on that. Because I've been here 10 years and with all the budget cuts that happened in 2009 compared to now, it's a different school board.
---
Tina Prunier
1.) I believe Derby High School is dynamic in and of itself. It is a very large school. I do know there is room for growth, but at the point where we get to deciding whether or not we need one or more schools I think it's very important to look at.
I'm not opposed to exploring the idea of looking into another high school. We have to be able to stay and go with what our community is asking for. If that's something the community feels strongly for, then I think it's worth looking into and worth the exploration to see what is viable for our community.
2.) I think, overall, we have done a very good job of implementing projects and getting things going.
For me, planning is always one of the things that you can never plan enough; you could spend years planning it. We have made great progress in getting out to our buildings, getting them built. In hindsight, are there always things that you wish you could change once you've done them? Yes. Are there things that you wish would have come in a little under budget? Yes. But our team has done a very good job of looking at the things that are important to the community and looking at what we need and putting those into action.
The budget is always one of those things we have to be cognizant of and aware that we have constraints in place, and we need to make sure we're staying within those constraints and not going over on any one or any huge projects we have.
3.) My first answer is a completion of the bond and our safety security aspects of the bond. I think we've made great strides in putting in our secure vestibules, putting in items such as our Safe Visitor, and really looking at safety and security throughout the bond execution. It's important to keep our students safe.
I think the more we look at these items, there's always things that we could add and I am personally looking for them. I take a lot of information to Heather on that. And the other part of that is, for me, supporting the kids in the classroom. We want our kids to be safe. We want to build buildings that will keep them safe, but I also want them to feel they're safe and supported in the classroom so they can continue on and feel like they're in a safe place to explore options they may not have been able to explore had they not been in that safe place.
4.) I chose to run for a second term because I have enjoyed being part of a team that has allowed me to help our students be successful. I believe it takes a team. I believe it takes all of our administrators, it takes all of our staff, it takes all of our teachers, it takes everybody to build this team. And being part of that team has been a big honor for me.
I'm passionate about this. I got my start when my kids came in school, and I have seen the changes firsthand of what can happen when you invest your time. That's very important to me to be out there in the community, out there in our schools, and be visible, and have a part of shaping our children for the future.
---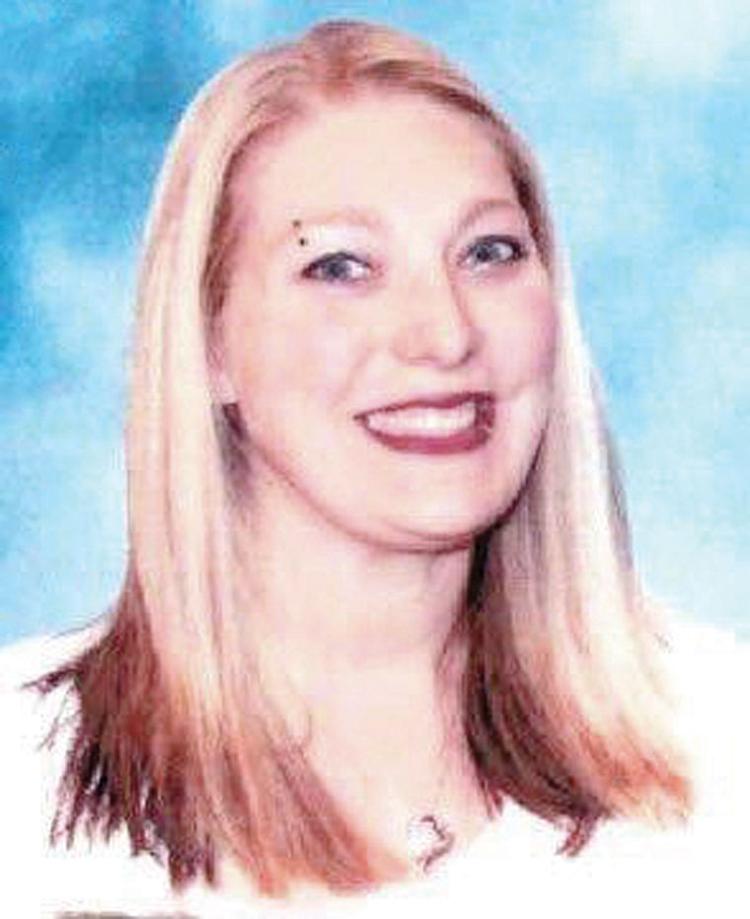 Lauren Ignowski