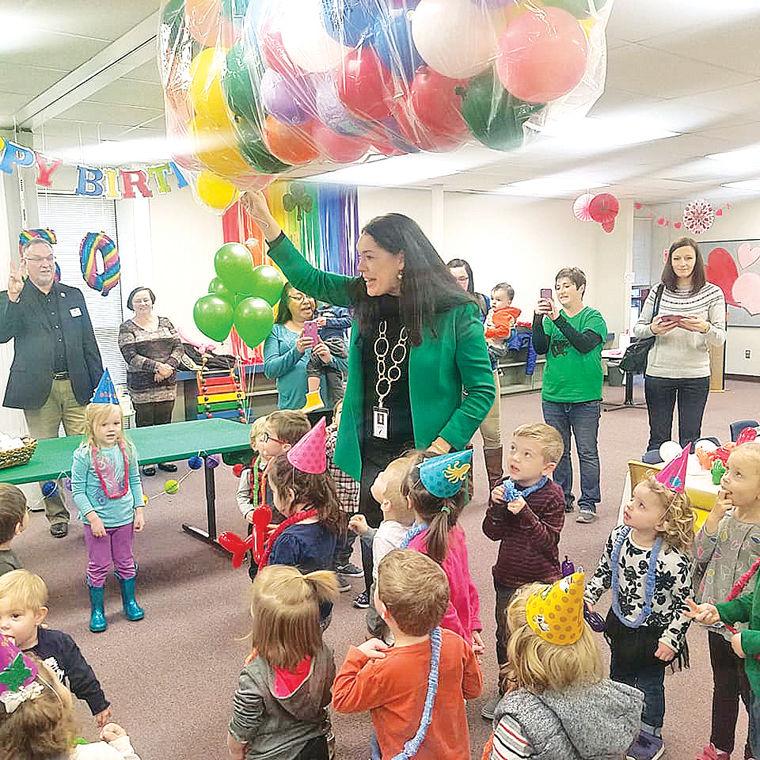 Above: Heather Bohaty, superintendent of Derby Public Schools, holds balloons among a crowd of students. Bohaty and Mayor Randy White joined students at the Carlton Learning Center on Jan. 22 for Derby's 150th Birthday Bash.
The event was hosted by Parents as Teachers for children aged zero to five. At the event, children ate cake, sang "Happy Birthday" to the city, and enjoyed a photo booth.
Below: a student wearing donut goggles gets his 150th-themed photo taken.