Rock Regional Hospital held a public dedication ceremony on Oct. 7 to dedicate and name the newly acquired Da Vinci surgical robot.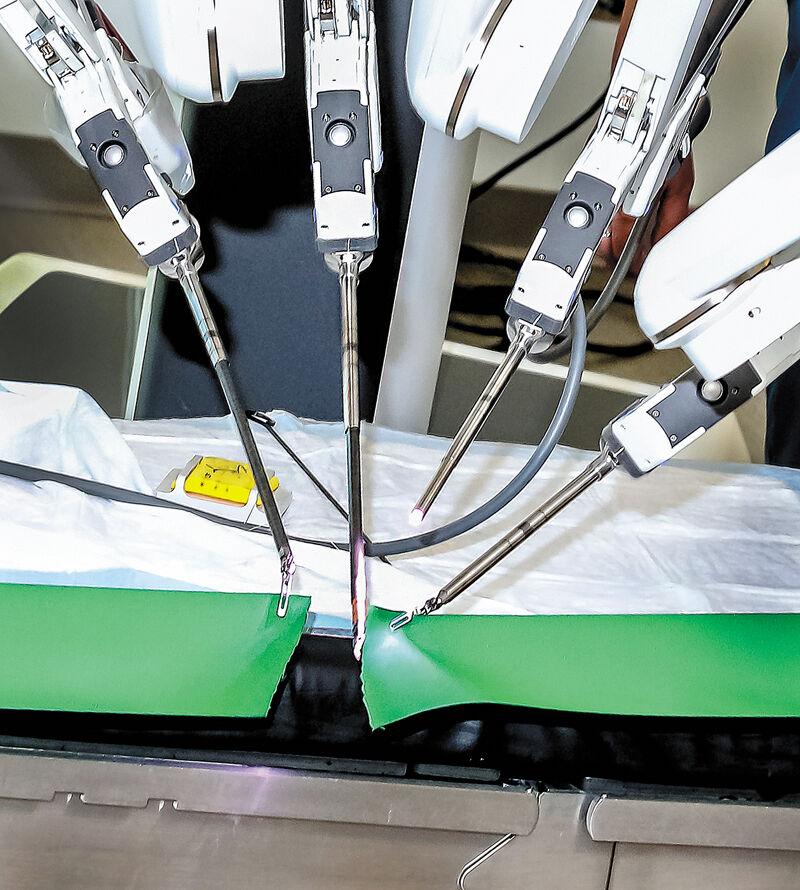 The robot also received its official Rock Regional Hospital name, "Surg-e-o."
Each of Derby's nine elementary schools submitted a potential name for the new surgical robot.
The hospital staff then voted from those for the winning name. The winning name Surg-e-o was submitted by both Derby Hills and Swaney Elementary schools.