It's a goal for many young writers to someday become a published author. But students in Park Hill teacher Emily Berry's class have already tried their hand at publishing in just the fourth grade.
Berry's students collaborated to create and publish a picture book through a program called Studentreasures. She first tried the program three years ago in her first year of teaching after seeing an ad on social media.
"My students wrote opinion essays about what sport in the Winter Olympics they believed to be the most difficult to compete in and those were the ones we decided to publish," she said. "My students loved seeing their work published and it was a wonderful keepsake for them to have."
Studentreasures sends a kit with everything the class will need to piece the book together, Berry said: student permission slips, order forms, all of the pages in the book, and clear directions for what needs to be done in order for it to be published.
Each student gets a lined page for writing and the corresponding blank page for an illustration. Students write rough drafts, get teacher approval, and then comes the "hard part," Berry said: preparing a clean final copy.
"In order to guarantee clear printing students are required to use ink when writing and illustrating, so they really had to take their time," she said. "In addition to the content of the book, I also held a cover contest that the students worked really hard on."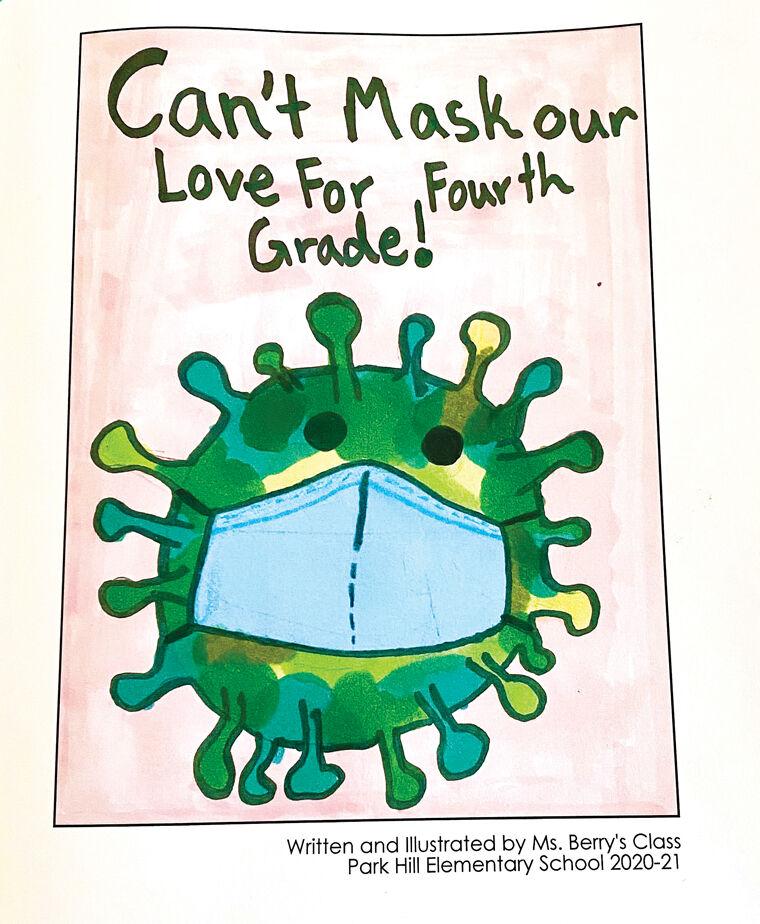 Students had the opportunity to design a cover for the book and then the class voted to choose a winner. Once all of their work was complete, Berry put the pages in order, collected all the order forms and permission slips, and mailed it back to the company.
The book is called "Can't Mask Our Love for Fourth Grade," and features positive memories from students throughout the pandemic.
"I knew students were always going to remember it as the 'COVID year' and my goal with this book was to make it a positive memory," she said. "They each wrote a short, one-page story about their positive experiences in this past year – everything from more family time during our quarantine days to how much they adapted to different changes thrown their way."
Each teacher can order a kit to publish one classroom copy of a book for free, Berry said. Students can request their own copies, which cost anywhere from $20 to $28 depending on the binding and the cover.
Berry said almost every student in her class ordered a book for themselves, totaling at 18. She said the response from students and parents was very positive.
"Some admitted that normally they probably wouldn't have spent the money on a copy, but because it was a good keepsake to look back on this crazy year, they decided to buy one," she said.
Berry said she hopes to publish a book through Studentreasures with her class every year.
"I think it is such an exciting opportunity for students to see their own work get published and I love the flexibility of being able to decide what each book will be about," she said.