Derby native and 2016 DHS grad Adam Keen currently finds himself in unfamiliar territory. On a cross-country cycling pilgrimage that started in July 2020, Keen is traveling through Nicaragua at the moment – approximately 3,000 miles from where his journey began.
Over the course of six months, he has biked roughly 2,400 miles, hitchhiked 1,000 miles and bussed 400 more on his way from Valparaiso, Ind., to Argentina.
Whether from some outside influence or his own soul, Keen admitted he wasn't sure exactly where the spark came from to set off on this pilgrimage. He does, however, admit that the arc of Ragnar Lothbrok (from the show "Vikings") played a part in it.
Once Keen got the idea, he did some quick research on the Pan-American Highway (stretching from Alaska to southern Argentina) and found supported cyclists had been able to make the journey in three months. He made up his mind to try and complete a solo and unsupported journey in about 18 months, liquidating the assets of his resale business to help fund it, with the goal of reaching Argentina by the end of 2021.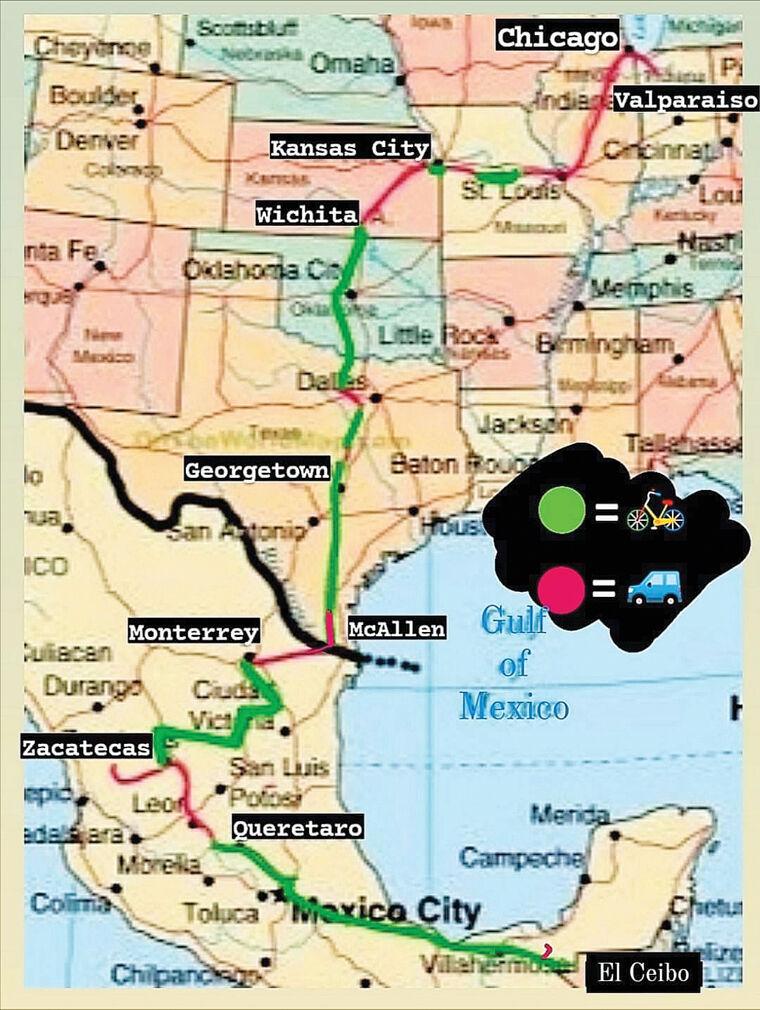 A call to greatness may have played a role in setting Keen on this journey as well, but he admitted it has become about so much more than that.
"Initially, it was all about me and wanting to prove I was great. But my purpose has evolved into more of a spiritual trip about myself and other people rather than just an adventurous trip. I want to learn more about myself and I want to learn more about other people and what they do," Keen said. "I want to experience things for myself and find the truth about the foreign lands to America's south and the people within. When I finish I hope to return to the USA and have the knowledge and wherewithal to not accept defaults blindly but have the capacity to wisely establish my own path."
Seeking out the commonalities and differences among different people and cultures, Keen has found that in Mexico, Guatemala and El Salvador (as well as in countries he has visited previously, like Japan and Malaysia) the desire for love, respect and a stress-free life is fairly universal.
Keen has strived to give out that love and respect freely on his journey, working to push past the bubble of fear and expand his worldview. That has turned into a rewarding experience so far.
"The real fun is living life off my bike, the fun is meeting people and experiencing how they live," Keen said. "The people are the best part, they keep me going. I'm blessed to have met so many amazing people."
From learning to milk cows with a friend's family on a ranch in Laguna Grande, Mexico, to meeting a famous dancer and spiritual leader in Emiliano Zapata, Mexico, to sharing travel stories with a family in Usulutan, El Salvador, Keen noted there have been many opportunities for enrichment and friends made along the way.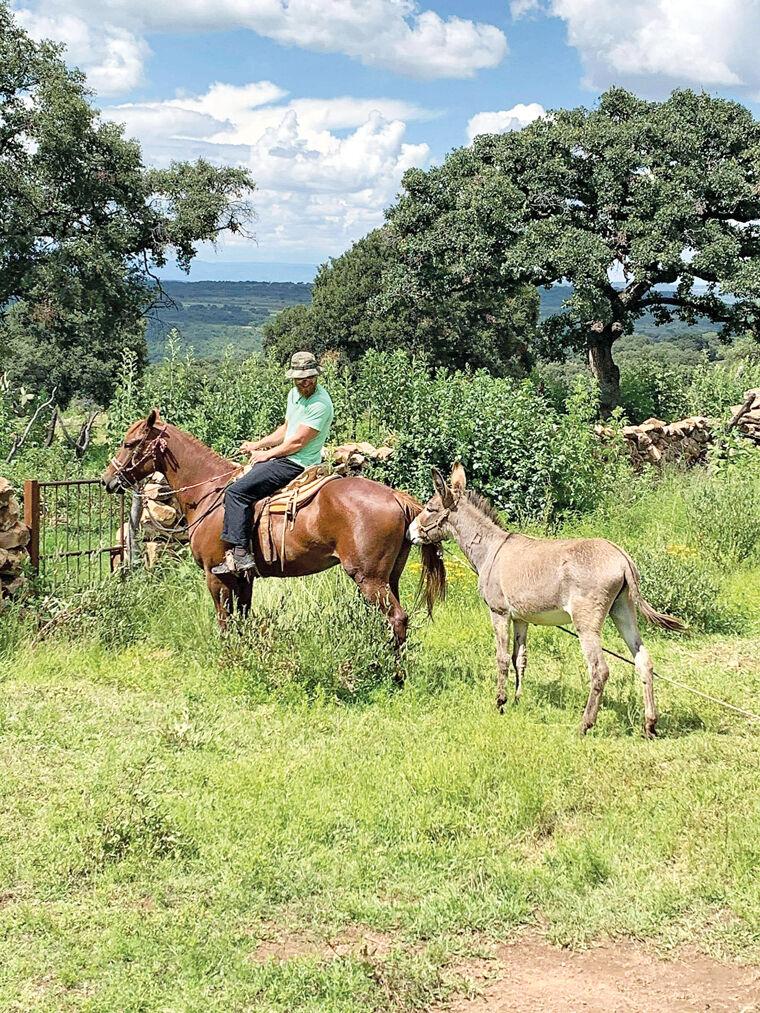 Great as the people have been, Keen admitted he also enjoys the time spent traveling on his bike, laborious as it may be. There is a nice balance of struggle and fulfillment with it. Having travelled through several states and countries on his cycling pilgrimage, Keen said the best moment so far had to be his experience crossing the Sierra Madre Oriental mountain range, biking and walking 71 miles with a total ascent of 2,000 meters over the course of 12 hours.
Partly driven because he wants to keep his word – to himself and to others – Keen is committed to fulfilling his mission.
One major influence on Keen's journey are the words of Viktor Frankl: "Everything can be taken from a man but one thing … to choose one's attitude in any given set of circumstances, to choose one's own way." While he understands his is a unique experience, he hopes his journey will help others better understand the different circumstances and perspectives that exist in the world and choose their own way.
"I want people to look at fear differently and question their lifestyle. I want people to question what they were taught," Keen said. "I'm learning there are many different ways to live a happy life and it depends on the person. So I believe each person should spend time upon themselves and discover who they are. I don't claim to know who I am yet, but I am trying."