Nothing in 2020 has been "normal," and the opening of the new Hubbard Arts Center certainly falls into that category. 
Originally scheduled to have a grand opening in April, those plans had to be put off and the center – an extension of the Derby Recreation Commission – didn't officially open for programming until mid-June.
Even with those delays, the market for the Hubbard Arts Center and the programs it offers has been clear from the start – with the center drawing a number of individuals from Derby and the surrounding area for its classes since its summer opening.
"All things considered, I've been really pleased," said DRC Superintendent Chris Drum. "I think the staff has done a very nice job in being creative but also responsible in our offerings."
While Drum noted adult classes have been a little slower to fill up (something staff expected due to COVID-19), youth participation has been extremely high.
Community Wellness Coordinator Debbie Williams reported that 133 participants signed up for cooking classes over the summer session – with area youth making up 75 to 80 percent of that total. Art Director Aimee Geist reported similarly high numbers, with 305 individuals having signed up for summer classes – not far off from last year's totals.
"Given that we did not do the theatre program this year, which I still think was an excellent choice, that puts us only about 30 to 35 people off from summer 2019," Geist said.
So far, Geist noted 225 people have registered for arts classes in the fall, which is neck and neck with the entire 2019 fall session already with additional classes in October, November and December yet to open.
If you need any additional evidence for how well-received the Hubbard Arts Center has been, look no further than the impromptu session created in the gap between summer and fall after USD 260 postponed the start of the school year.
"The demand was there because after the summer session, when the school decided to delay the start, between Aimee and Debbie they offered more programs specifically just to youth for three weeks and again classes filled up," said Director of Programming Vanessa Buehne.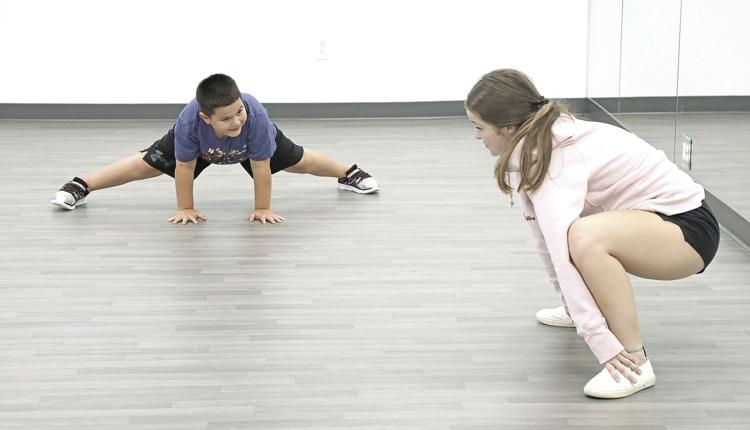 Participation varies on a case-by-case basis in terms of how many can take a class, but DRC staff noted the comments they have received overall about the Hubbard Arts Center have been pretty positive.
While Wiliams pointed out the adult cooking classes turned out some low attendance numbers over the summer, the cooking education classes were the opposite – with a Keto masterclass in particular being extremely popular.
Among the arts programs, Geist pointed to a teen potter's wheel class as a striking example of the continued interest in the new arts center. While that class typically only has a few sign up, the class of 12 filled up this summer and had a waiting list. When another class opened, that almost filled up as well.
Geist noted she is also hearing from people who were unaware Derby had a center dedicated to arts programs, with a great deal of excitement shared once they are made award of that.
"Before we were here, we were programming out of the schools for several years," Drum said. "I think, without a doubt, there's a market and a demand for this type of service."
"I think just having a space for art, a dedicated space versus hopping around from place to place, kind of hones in on trying to provide the best programming for the community," Williams said. "We're all about serving our community. That's our number one mission is to serve the community in whatever capacity we can."
Having a dedicated arts space has also allowed the DRC to bring in programming in areas it hasn't been able to in the past – namely in cooking and recording with The Cove, a new digital media studio. That has allowed the DRC staff to take the lemons 2020 provided and make a little bit of lemonade, as Geist put it.
Now, the DRC and Hubbard Arts Center staff are working to keep the building "new and shiny" by continuing to offer unique and different programs. Staff has been seeking feedback from participants on what they want to see, which has already led to a pasta-making class being added in The Kitchen this fall.
Looking to continue bringing people in, the rental facilities at the Hubbard Arts Center were also just opened for reservations as of Sept. 21. While Drum noted there is not a lot of data out there on that usage, staff noted there has been plenty of interest and tours going on in those spaces.
Community outreach is something staff are looking to facilitate through the Hubbard Arts Center, as the communal experiences of the classes offered is something they want to highlight – whether in or outside of the building.
So far, staff noted they have also seen a lot of fresh faces in the Hubbard Arts Center and they are hoping that trend continues into the future.
"We are able to offer so many different things. We're much more than the DRC building across the street. We offer so many different opportunities in all different aspects, at all different levels for people of all ages," Buehne said.
"Our mission is to embrace the spirit of the community and I think that's exactly what we've done," Drum said. "Being able to create so many different things under one roof, we're really proud of that."