Derby Public Schools is considering charging 10 cents more for student lunches, the first increase since the 2016-17 school year.
The cost of breakfast would remain the same under a proposal brought to the school board for discussion May 28.
The extra 10 cents would help the food service department offset increased expenses.
Derby still would have low prices with the across-the-board increase, said Joe Dessenberger, director of finance and operations, calling school lunches there "the cheapest game in town."
"Derby currently has one of the lowest meal prices in our area and has not increased student meal prices in the last three years. Even with the proposed increase, Derby will remain one of the lowest overall cost in the area," he said in a report to board members.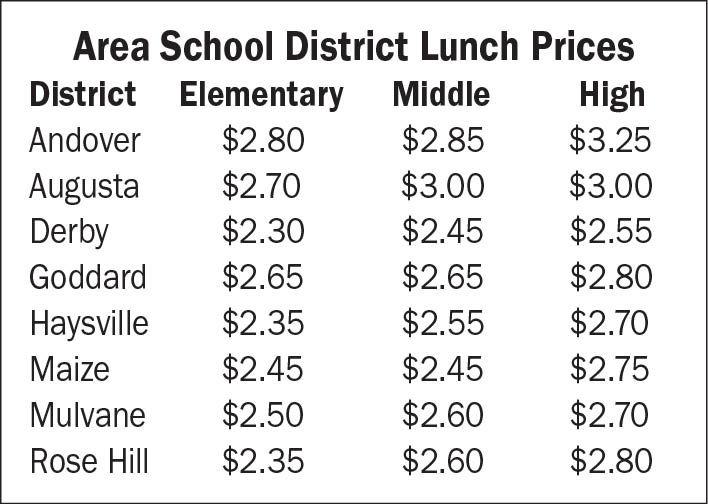 Under the proposed increase, lunch would cost $2.40 at elementary schools, $2.55 at middle schools and $2.65 at the high school. Meals for adults would be $3.75.
Dessenberger provided a roundup of prices at similarly sized area districts for the current school year.
The average elementary-school lunch among eight area districts, including Derby, is $2.51. The average price for a middle-school lunch is $2.64. The average price for a high-school lunch is $2.82.
School board members are expected to vote on the proposed increase at their June 10 meeting.