Derby is in early negotiations to build a new water treatment plant within city limits as part of its next water contract with Wichita.
Nothing is official at this point, but a decision will likely be made before 2023, when the city's current 20-year contract will expire.
City Manager Kathy Sexton said a second treatment plant could provide peace of mind to residents, some of whom are concerned with the conditions of Wichita's sole treatment plant.
"If we experience a disruption in water service from Wichita, having our own treatment plant for Derby well water would mean we would have a backup supply," she said.
Major infrastructure at Wichita's sole water treatment plant is 80 years old and lacks redundancy – meaning a major fix would require the whole plant to be shut down.
Sexton said some Derby residents' trust in Wichita water began to dwindle during a regional drought a few years ago, after Wichita told customers it could run out of water in 18 months.
"There are still Derby people who come to me and say 'what are we doing about water?'" Sexton said.
A second plant would pull from Derby's former well system and cover a portion of town. It would not remove the city from Wichita water.
If Derby hypothetically had to rely on its own treatment plant during a future emergency, Sexton says the city would have to implement restrictions because the plant could not provide enough water for the whole city on its own.
'Nexus of the negotiation'
A new treatment plant in Derby would likely be bond-funded and require a brand new site and facility.
It's too early to tell if that second water source would reduce costs for Derby customers, but it could ultimately mean less money for Wichita.
"In normal times, [a second plant] provides them less revenue because they're going to sell us less water," Sexton said.
With over 10,000 residential customers and over 600 businesses on Derby's water system, the city is Wichita's largest single water customer.
But Sexton believes a second plant in Derby would ease some stress from Wichita's water system, especially in the event of another drought.
"And there's the nexus of the negotiation right there," Sexton said.
Derby has a decommissioned water treatment facility formerly owned by the El Paso Water Company, which first received water rights in 1954 for a well system west of the Arkansas River.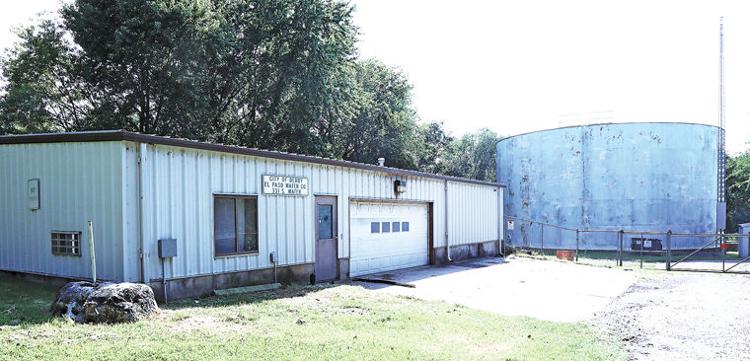 Wichita is not expected to complete a second water treatment plant until 2024 at the earliest. Until then, the city will pump millions in repairs and improvements into a system it ultimately plans to retire.
Those repairs have already caused Derby water rates to rise about 5 to 6 percent annually, Sexton said, and that's expected to continue in the coming years.
What's the protocol if the plant shuts down tomorrow?
While the city is in talks to develop its own treatment plant, it's unclear if that will happen or how long it would take to build.
If Wichita's plant were to shut down for repairs in the meantime, Sexton said Derby would follow the same protocol outlined in its emergency drought plan.
"You basically put treatment-plant failure in that same realm," she said.
The City of Derby updated its water conservation plan in 2018, aligning it with a Wichita ordinance on water-supply emergencies.
The plan has three sequential stages based on 12-month average levels in the Cheney Reservoir conservation pool: voluntary conservation, mandatory restrictions, and a water emergency.
While Derby's water conservation plan has no explicit guidelines for a treatment-plant shutdown, it allows the city to move directly into stage 3 if there were a sudden water emergency.
A stage-3 water emergency would come with mandatory regulations, including the outright banning of outdoor water use.
Violating any of the stage-3 regulations could result in a warning, followed by a $250 fine on the second violation. Any violations beyond that would result in a $500 fine.
While the city has its own protocol for water emergencies, Sexton says it's important for residents to be prepared as well.
"You need to prepare for emergencies," she said. "It doesn't matter what [the emergency] is. Do you have a few gallons of water in your safe spot in your basement?"
Read Derby's Municipal Water Conservation Plan in full below.