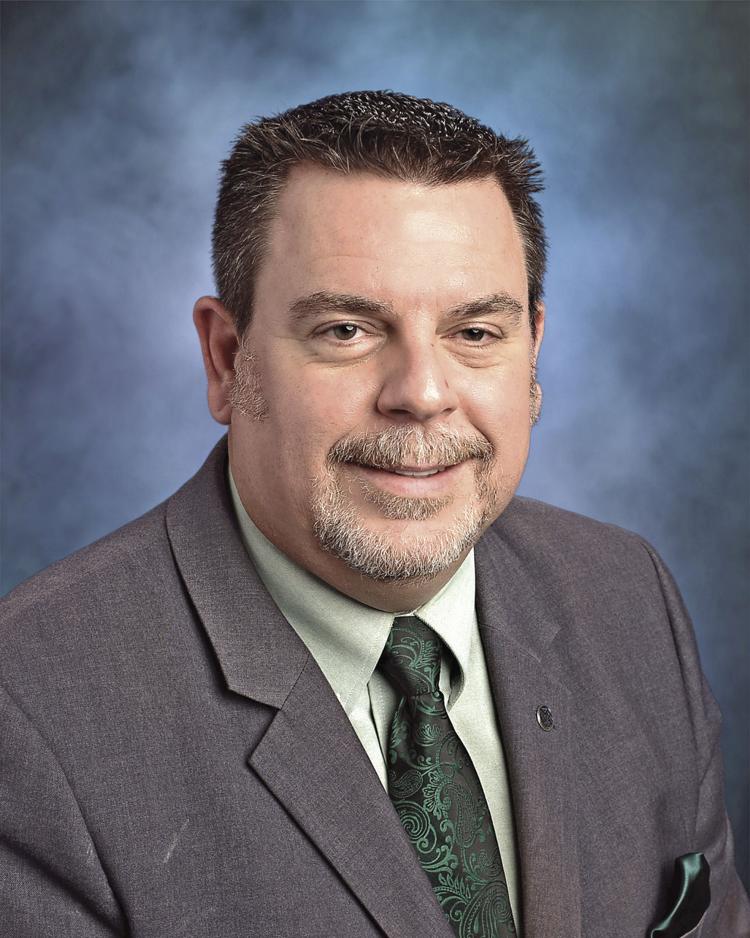 Longtime Derby resident Matthew Joyce plans to be on the fall ballot for the 81st District seat in the State House as a Democrat.
Joyce submitted his petition signatures to appear on the ballot on Feb. 11 at the Sedgwick County Election Office. The signatures need to be verified, but they are expected to be approved.
The 81st district takes in north Derby, parts of southeast Wichita and sections of rural Sedgwick County.
Joyce is currently a member of the Derby School Board. He has been re-elected to the board three times and served as its president twice.
If there are no other Democratic candidates, or Joyce wins the primary against a competitor, he would most likely be running against Blake Carpenter, the Republican incumbent.
Carpenter has already filed for re-election. There are currently no other candidates in the race.
Joyce describes himself as a "moderate" and said he would be promoting the Second Amendment, which Carpenter also does.
As a moderate, Joyce said he will "be a voice for all his constituents, no matter what party they belong to."
"They'll try to make me out to be Nancy Pelosi, and I'm not," Joyce said. "I'm an NRA member with a concealed carry license, and I've been a registered independent for most of my life."
Joyce has lived in Derby since 1991 after graduating from Kansas State University.
He is an aerospace engineer at Spirit AeroSystems, where he also serves in union leadership.
Campaign manager Damien Gilbert said groundwork for the race has already begun and Joyce realizes that he's going to need to pull in voters from both parties to win.
"It's a pretty conservative district so he has to make inroads with Republicans," Gilbert said.
It will be a serious, highly competitive run for the seat, Gilbert said. And since Joyce is well-connected in the community, the campaign will be well-funded, too, he said.
Joyce said he's running because he wants to "do what's right for Kansans," no matter what party they might belong to.
Joyce also said, if elected, he would be a "strong proponent for protecting public education and cutting the food sales tax."
Joyce said he is in favor of the way a coalition of Republicans and Democrats restored public education funding to "constitutional levels," and voted to keep rural hospitals open by expanding Medicaid to 150,000 Kansans.
Carpenter said during his time in office, he has strengthened firearm rights and furthered the pro-life cause in Kansas.
He also recently co-sponsored legislation to help those affected by the layoffs at Spirit AeroSystems along with a large bipartisan group of legislators in south central Kansas and worked on an election bill that allows voters to vote at any polling place on election day.
"I am committed to expanding access and choice in the marketplace for healthcare. I also supported increased hospital bill transparency that allows citizens to see how much the hospital will charge them for a service," he said.
"Our taxes are too high in Kansas," he said. "I have voted to reduce taxes on food and currently support legislation that provides relief to our senior citizens because they are being taxed out of their homes."
Carpenter said he has been "your voice in our state capitol" and has a successful track record of passing legislative ideas brought home by residents in the district.
"Many times I have even found resolutions to constituent problems without legislation," Carpenter said.
The primary election is on Aug. 4 and the general election is on Nov. 3.