This year's Dec. 7 [Pearl Harbor Day] Derby Christmas Parade Marshall is Lydia DeVarennes, a WWII Coast Guard veteran from landlocked Kansas who didn't know how to swim.
The 40-year Derby resident enlisted in the Coast Guard Women's Reserve in July 1945 and spent two months training in New York City before going to her permanent assignment in St. Louis.
While in New York, DeVarennes and other recruits were able to take in some of the sights. She recalled one day she rode in an elevator with Jo Stafford, a pop music singer whose career spanned five decades from the late 1930s to the 1980s.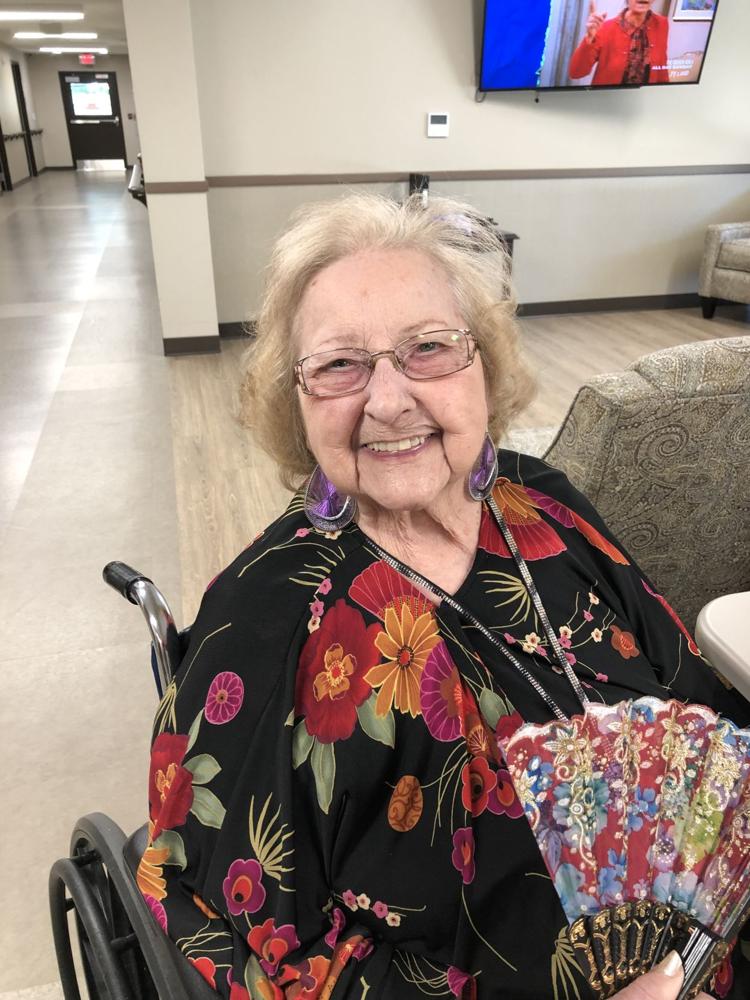 As a Seaman 1st Class in St. Louis, DeVarennes worked in an office that processed service personnel who were leaving active duty.
"There were four girls in our office, and we lived in civilian housing close by.
We all would walk to the office in the day and back after work," she recalled.
"It was an exciting time; it was close to the end of the war."
DeVarennes said she joined the Coast Guard because it was a smaller branch of the service, which appealed to her.
"I never learned how to swim, but I didn't have to take a swim test. It wasn't a required skill to work in the office," she laughed.
After she was discharged from the Coast Guard, DeVarennes stayed in St. Louis and worked for a couple of years "until mom and dad dragged me back to Wichita."
After her stint in the service DeVarennes did a "variety of things," including working at the Wichita Veterans Administration in the loan department, in the offices at Boeing, and in a women's clothing store in downtown Wichita. She has been active throughout her life in both the American Legion and VFW.
DeVarennes, accompanied by her daughter Andrea Estevez, was on an Honor Flight for her 90th birthday in 2013. Although it coincided with a government shutdown, the women said the veterans were well accommodated.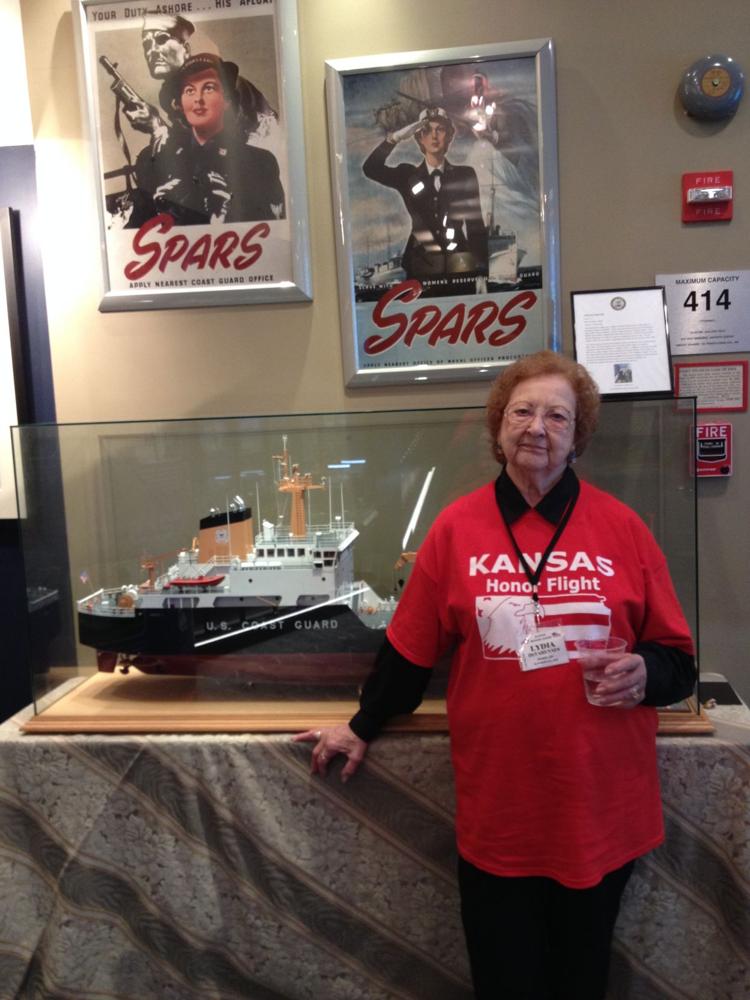 "The guys working the WWII Memorial and other places stepped aside and let us right in," Estevez said. "They scrambled and we ended up getting to go to the Coast Guard Museum where they had a big display of women in the military."
Estevez, the youngest of four children, sees her mother as very unique.
"She married at 32, which was pretty late for those times," she said. "Mom always has had a level of elegance in her life. She had the hat, bag and shoes, and set a wonderful table."
She also had a sense of adventure.
When she worked at Boeing her friend's husband was stationed in England.
DeVarennes took off work and went on the Cunard cruise line to England and toured with her friend while the friend's husband was working.
"Mom was a Western Kansas girl who went to the Coast Guard, worked for Boeing, and is a very put-together lady."