Safety enhancements were the initial focus of a discussion on municipal code ordinance updates brought before the Derby City Council at its Feb. 9 meeting. The intent was to change a section regarding golf cart usage – treating carts crossing the street like pedestrians (to not leave the curb suddenly into the path of a vehicle).
"The goal is clarity and the ultimate goal is safety, and I think the provision to the ordinance promotes both," said Derby Police Chief Robert Lee.
Eventually, though, the discussion went out of bounds as the council began to debate the merits of allowing golf cart usage in broader settings around Derby.
Currently, the ordinance makes it unlawful for any person to operate a golf cart on highways or streets within the corporate city limits.
There are, however two exceptions: the streets located within the boundaries of Patriot Avenue (north), Rock Road (east), Meadowlark (south) and Woodlawn (west) and for the sole purpose of traveling between an individual's residence and a golf course or on a cart path.
Recalling previous discussions on the issue, council member Rocky Cornejo brought up a prior request from a citizen asking if they would be allowed to travel to Braum's in a golf cart. Cornejo also questioned if travel between homes within the outlined boundaries would be allowed. Under the current ordinance, those operating golf carts are intended to take the "most direct route" between their own home and the golf course.
The proposed ordinance update was the first brought before the council in quite some time, City Manager Kathy Sexton noted, stating staff could certainly look at other considerations as part of the update.
With the boundaries set because of the community around Derby Golf and Country Club, Cornejo recommended opening up golf cart usage between residences and/or recreational amenities in that zone. Fellow council members were in agreement, with some noting carts are already being utilized in that manner currently.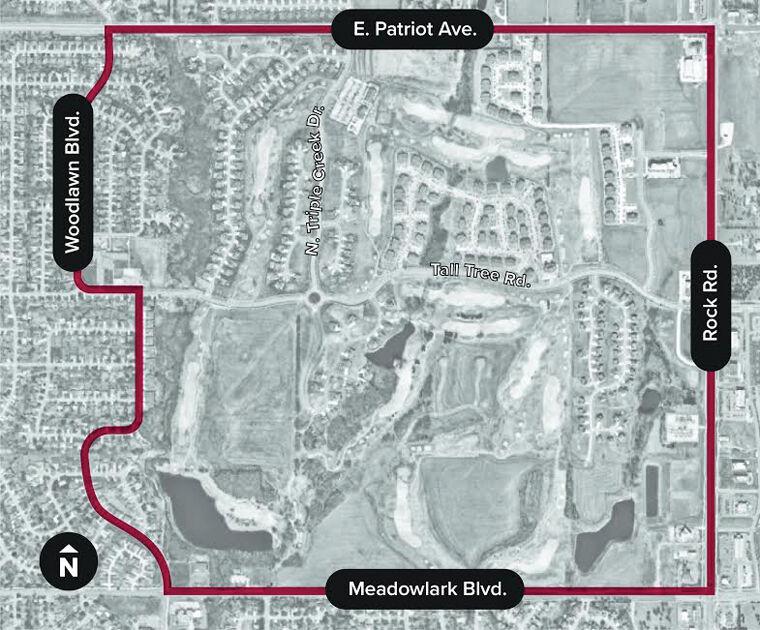 "You can put whatever you want in there, but they're going to use them like they want to use them," said council member Jack Hezlep. "People are going to use them regardless of what we say. I'm saying why not go along with it."
"If we can make it work and we don't have increased accidents, then why shouldn't we," added council member Jenny Webster.
A number of concerns were raised among other council members, though, that the city could be going down a slippery slope if it allows the operation of golf carts outside of the course itself. Andrew Swindle questioned if golf carts were allowed to operate on the streets within The Oaks in the currently zoned area, why couldn't that then be allowed in similar neighborhoods.
"To me, it's opening a potential can of worms," Swindle said, "because a lot of people are going to be saying 'why can't I do that where I live?'"
Swindle also questioned if the updated ordinance would then allow for the operation of similar alternative vehicles (like four-wheelers). While some similar reservations were held by other council members, council president Nick Engle suggested expanded use within the currently zoned area could be the starting point for discussion of further usage – either in other neighborhoods or with other vehicles.
Questioning Chief Lee about the safety of expanded usage of golf carts, he compared it to the use of any other vehicle – the more you drive it, the more chance an accident will occur, with expansion of golf cart usage opening the door to that as well.
"As you do that, it's just inevitable that you're going to have car-cart collisions and they're going to be similar to car-motorcycle accidents," Lee said.
Given the intent of the original update of the city council, it was noted that stop signs have been placed on cart paths at the country club and new street signs have been installed warning of joint pedestrian/golf cart crossings to help address safety.
Per the ordinance, golf cart users are also required to have a permit and liability insurance, with Lee noting only one individual has registered a permit since the ordinance has been in place.
With a majority of council members in favor of expanding golf cart usage within the current boundaries at least, a motion to table discussion of the ordinance was approved with staff instructed to take the feedback and bring a new recommendation back before the board at a later date.