The Derby Board of Education heard new details at its Jan. 11 meeting about a new STEM summer camp coming to Derby this year. 
Derby Public Schools received a $230,000 grant from the Department of Defense Education Activity (DoDEA) to run the camp for three years. It's part of a $2.7 million program to roll out STEM camps at military-connected schools.  
Claravon Mathews, STEM instructional coordinator for the district, said the camp is an opportunity to expose students to STEM subjects and open them up to new career possibilities. 
"This is a summer camp where they can try out some STEM activities and see themselves as a scientist or as someone who might be interested in a career that is a little bit different path than maybe they see themselves on initially," Mathews said. "And there's a lot of research that shows that if we can do that early, that we're more likely to get those kiddos on board." 
Derby is one of the first 10 school districts across the nation to offer the STEM camp. They join other districts like Grand Forks Public Schools in North Dakota and Fairbanks North Star Borough School District in Alaska.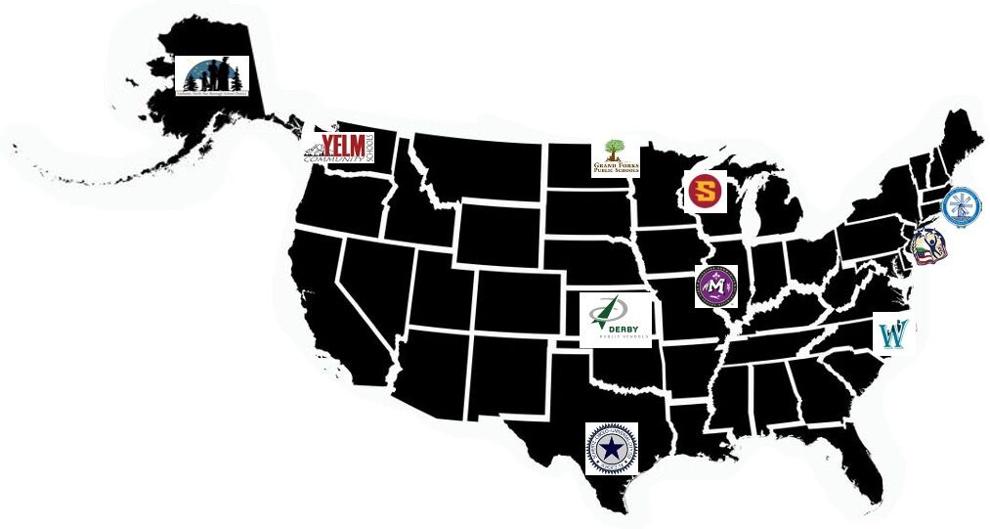 The grant will be offered to 10 additional school districts each year throughout the three-year program. 
The five-day camp will be held in July and will be offered again in 2022 and 2023. The district hopes to enroll about 125 to 175 students from third through eighth grade. 
While the DoDEA grant only lasts three years, grant coordinator Ron Rothe said in an email to the Informer that the district hopes to be able to offer it in the years beyond.
"We do plan to continue to offer the [camp] beyond the three years of the grant by garnering assistance from the local business partners we will be connecting with during the three years of the grant money," he said. 
Here's a tentative program schedule for the camp:
Days 1-3: Hands-on STEM content

 

Day 4: STEM-related field trip (TBD)
Day 5: Family day: student showcase and parent luncheon

 
Military-connected students will have first priority to enroll in the camp, with registration opening for them in February. General registration will open in March. 
Each year, the camp has a unique STEM-related theme, such as environmental sustainability in 2019 and "adventure quest" in 2020. This year's theme will be announced in February. 
The district will determine in June whether the camp will be held in person or virtually. 
"We're waiting until we get a little bit closer to get a more firm date," Mathews said. "We're hoping that we can have it in person as much as possible."