Worlds collided for Derby High School senior Lauren Towns this weekend, as the local student – who is also an employee of Derby Golf and Country Club – hosted a fundraising tournament for Polycystic Ovary Syndrome (PCOS) at her hometown course on March 27.
Towns is on the biomedical pathway at DHS and part of the curriculum for senior year is a capstone project centered around a specific medical condition or illness. With the idea to raise both funds and awareness for PCOS, her present employer seemed to be the perfect fit given current conditions.
"I was trying to think of an event that could cater to COVID precautions. Golfing has been something that has been open all summer, all season and it's a safe thing to social distance with," Towns said. "It seemed like an easy way to get people out of the house to do something in a time where there's not a lot of things to do."
Overall, 92 golfers in total signed up to take part in the tournament, with the field maxing out within two weeks of registration going live. By the end of the event, a total of $2,450 was raised for PCOS. Towns said all of that money will be donated to Children's Mercy Hospital of Kansas City, which has a specialized PCOS clinic that treats pediatric cases.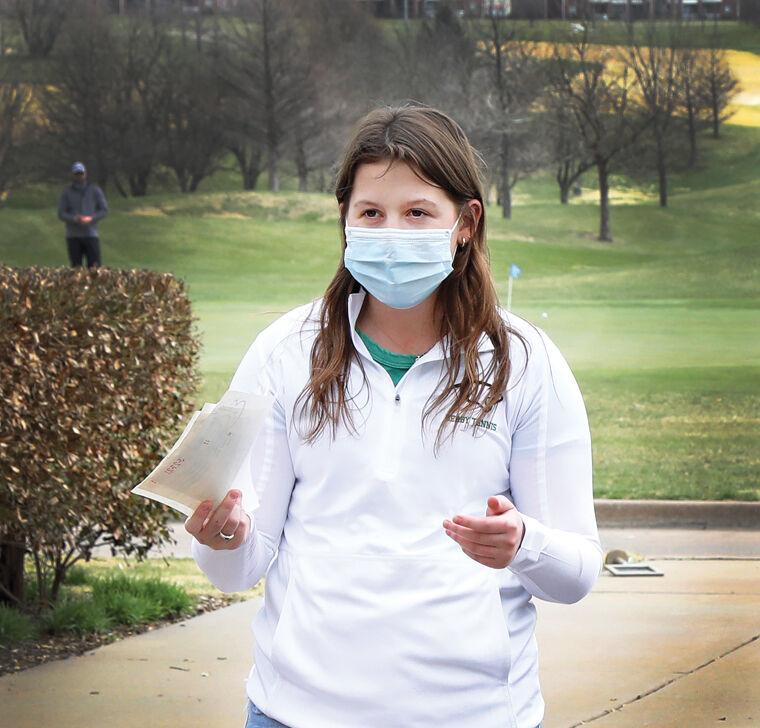 Given the pandemic, Towns admitted she was not sure what she would be able to take part in her senior year, so she was grateful for the chance to complete her capstone project and put on the fundraising tournament.
Being a student in the biomedical pathway, Towns said she has had the chance to learn about a number of medical career options she was unaware of – like forensics, genetics, epidemiology and more.
Towns, who will be attending Kansas State University in the fall and majoring in human health nutrition (premed), admitted that she has always wanted to be a doctor and advocate for women's health.
Choosing PCOS for her capstone project focus was an easy choice for Towns. As prevalent as it is – with one in every 10 women dealing with it to some degree and PCOS being the leading cause of female infertility – it can still be relatively unheard of. So, being able to spread the word to the (mostly male) tournament field was an "amazing experience" and one she hopes will increase awareness and give some perspective to participants.
"Right now, women's health is still a field that just isn't always talked about. It raises awareness for different things that men don't normally talk about," Towns said. "I just hope that they learn a little bit about it and know in the future moving forward what some of these women are going through."