A new business development in Derby, which includes the possibility of a steakhouse with a view of the Arkansas River, is being formulated.
As projected, the commercial project would be on a 3.96-acre lot just south of the city's latest park, Warren Riverview Park.
The land, at the end of West Washington Avenue, was a former concrete industrial site and it still needed to be cleared out and prepared for development.
Bob Cook, owner of the property and president and operator of Bob Cook Homes, which is just to the east of the site at 121 S. Water, said the whole concept is in the early stages, but if all goes as projected, work could start as soon this summer.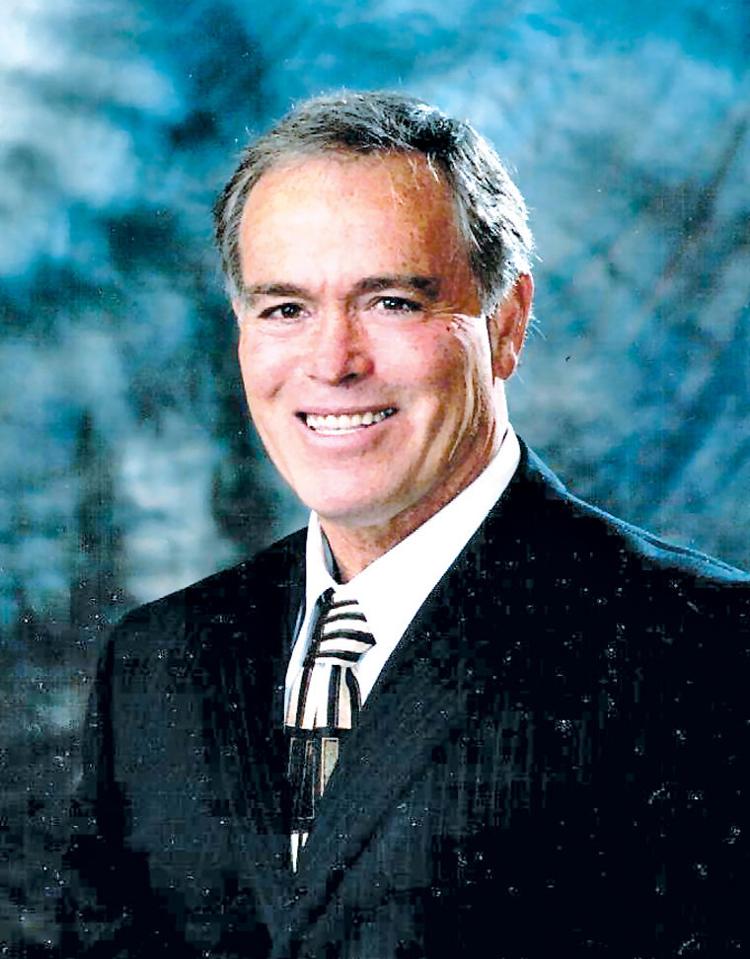 "I think it's going to be a pretty nice facility," said Cook, who has 45 years of building experience.
The success of the park, with a steady stream of visitors, especially on pleasant weather days, was the deciding factor, he said.
"I kept looking at the land, but when they put that park in, I made my mind up," he said. "I didn't want to jump in until I saw what the park was like."
He said the city did "a great job" with the park's development.
A sign will go up soon announcing the project; however, Cook said it will take a while for all the pieces to go into place.
The development could have a restaurant and a strip mall, or a similar project, he said, depending on market forces.
Cook said he's going to be gathering information from business owners to see what direction they want to go.
"We are still in the early phases of planning and development," he said.
But he really wants to make use of the river view.
A restaurant, especially a steakhouse, with a deck next to the river would have appeal, he said.
"I think that would be awesome," he said. "There's a lot of potential there."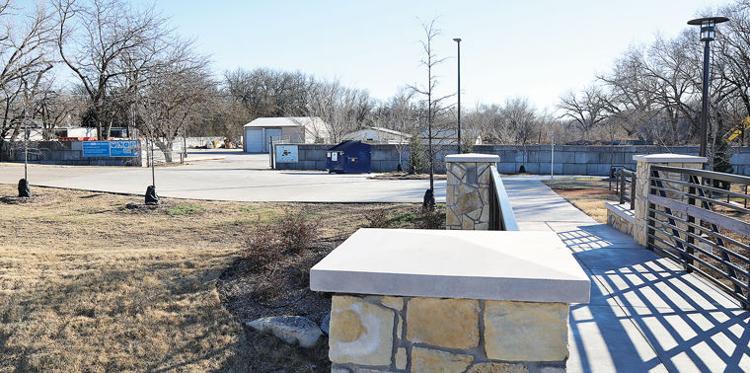 Working with local businesses
While he owns the land up to the shoreline, he's not going to incorporate the river itself into the development as "that gets complicated" due to the various government regulators involved in water management.
Cook said he wants to make the project as Derby-centered as possible, and work with local businesses.
That includes his own company, which would do the construction.
Cook said he is looking to make it as energy-efficient as possible, including using his experience employing ICFs, or insulated concrete forms, to cut down on heating and cooling costs.
Although Cook has talked to city officials about the project, he doesn't have concept drawings yet.
City Planner Justin Givens said the land, which is currently zoned M-1, a light industrial designation, "does have some latitude in what can happen" on it.
"It is possible that the zoning would need to be changed depending on the project," Givens said.
In any case, plans will have to be submitted to the Derby Planning Commission for its approval.
City Manager Kathy Sexton said the city is glad to hear of Cook's plans.
"It is indeed exciting to see this interest in redeveloping the riverfront so quickly after opening this signature park," said Sexton.
Previously announced nearby improvements involving streets and sidewalks should also help, she said. Those will take place this year and will make the West End "an even better place to invest and do business," Sexton said.
The park, which is at the southwest corner of West Market and North Water streets, officially opened last October. It is the first and only waterfront park in Derby and provides water access for recreational uses.
It has an open picnic shelter and an enclosed building, which is rented out for events and gatherings, such as family occasions and weddings.
Cook said there's much more potential for the area and he foresees it developing into an entertainment and recreation destination area for Derby and area families.