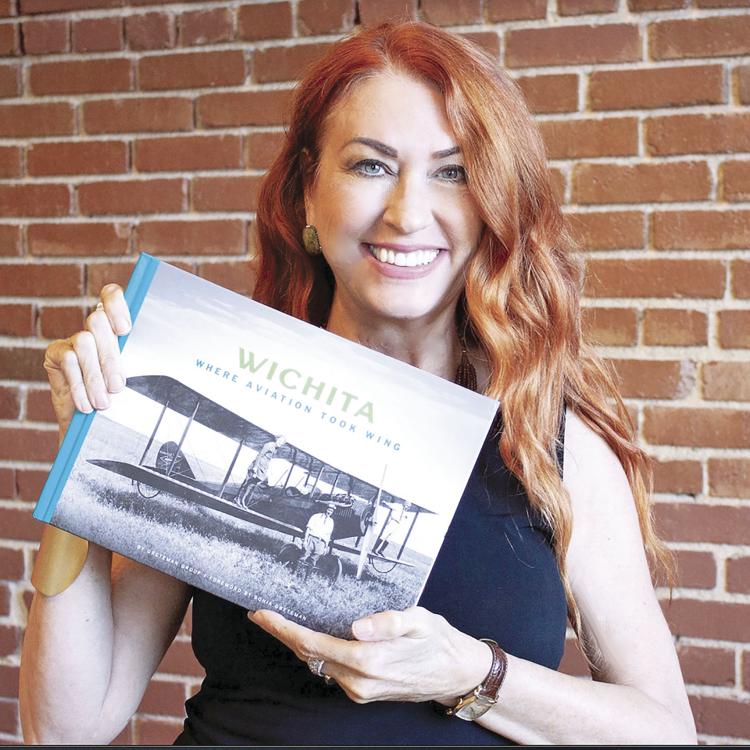 In Derby, it's hard to throw anything without hitting someone with close ties to aviation. But despite its impact, it's also easy to forget the history that made Wichita the Air Capital of the World.
"Derby is aviation, as is Wichita," said Sonia Greteman, Derby native and president and creative director at Greteman Group. "And I don't think there's very many families in this community that haven't been touched in some way by aviation."
Greteman's book, "Wichita: Where Aviation Took Wing," set out to honor this history and relay it to the next generation.
"It's a very proud heritage that we have," Greteman said. "We helped win World War II."
Greteman Group has a long-standing history with the aviation industry and with Derby entities like the former Verus Bank and the Derby Recreation Commission. When the new Eisenhower Airport was getting ready for construction, Greteman was selected as part of the architectural team to create an exhibit in the mezzanine.
After years of community meetings and ideas on themes ranging from agriculture to the Wild West and the Chisholm Trail, Wichita's aviation history was finally selected.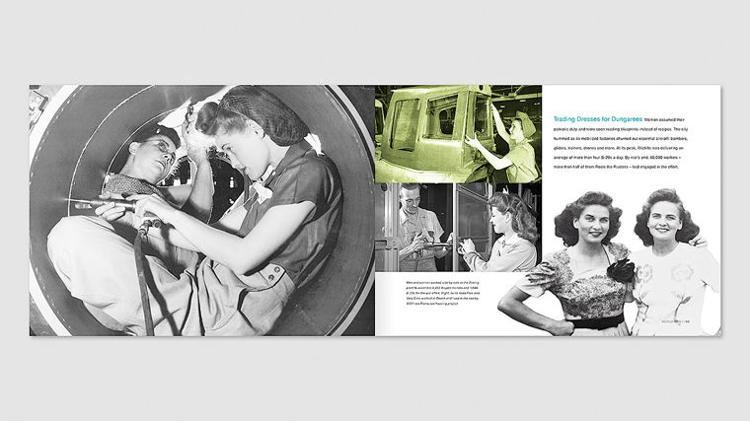 This kicked off years of research – oral histories gathered from Wichita's leading aviation historians, the Original Equipment Manufacturers (OEMs, or companies like Spirit and Textron), and the descendants of the visionary early aviators themselves.
The result was a visual timeline tracing Wichita's aviation history from people like Clyde Cessna, Walter Beech and Lloyd Stearman to today's economic powerhouses that have combined to make the Wichita area one of only five aviation clusters in the world.
"Wichita has produced almost 300,000 aircraft to date, and has more skilled aviation workers than any other city on the planet," Greteman said. "That's huge. And it's cool that we can still claim that."
When the airport opened, Greteman's aviation exhibit was a huge success. But it got Greteman thinking, "people would really love to put that history in their hands, and their coffee tables and in their libraries."
Over the next four years, Greteman Group would work to create the definitive history of aviation in Wichita. Pooling resources from the Kansas Aviation Museum, OEMs and historical archives at Wichita State University, "Wichita: Where Aviation Took Wing" tells the story of the early barnstormers, the aviation boom of World War II and the business leaders who ensured their legacy would be felt for generations.
It highlights people like Olive Ann Beech, the first woman to run a Fortune 500 company when she took over for her father, or Dwayne Wallace, whose widow, Velma's philanthropy can be seen throughout the community in places like The Exploration Place.
It talks through stories like the hot beds of World War II – small apartments in south Wichita's Planeview that would house up to three workers with one bed.
"They would work three different shifts and share one bed," Greteman said.
"During World War II, Wichita was a 24-7, war-time boomtown. It was just as active at midnight as it was at noon."
It also tells the more modern story of Bill Lear, who moved his jet production from Geneva, Switzerland – where it languished for years – to Wichita, where it was certified in just one year.
"That was just unheard of at the time," Greteman said.
Aviation's history can also shed some light on where the industry is today. The uncertainty caused by the Boeing 737 Max is nothing new, Greteman said.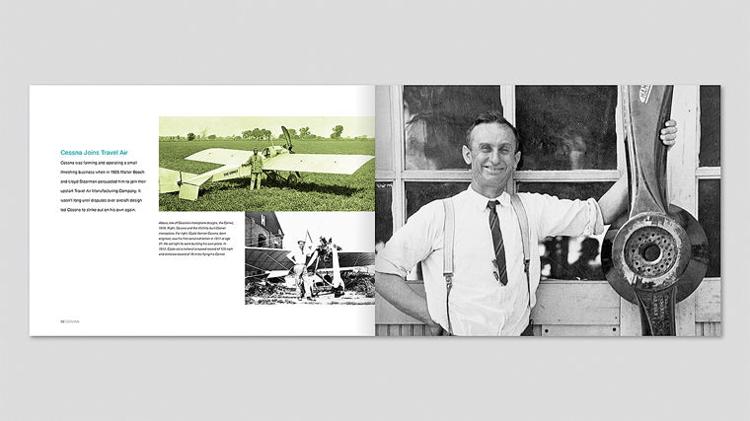 "Aviation has always had its ups and downs," she said. "Before World War II, when the stock market crashed, it put almost all our aviation companies out of business. Travel Air folded. Clyde Cessna went back to the farm.
"But I think aviation is like a phoenix. It might burn out, but then it rebirths, and I think that's what will happen with the 737 Max."
Despite those ups and downs, "Wichita: Where Aviation Took Wing" leaves no doubts as to the legacy Wichita helped create in aviation.
"Wichita brought it all together," Greteman said. "The people, the planes and the potential."
"Wichita: Where Aviation Took Wing" is available for purchase at wichitaaviationhistory.com, or at retailers like the Kansas Aviation Museum, the Workroom, Watermark Books and more.
Greteman will be doing a presentation and book signing at the Derby Rotary meeting on Friday, Jan. 24 at the Derby Public Library, 1600 E. Walnut Grove.
She said books will be available for sale at the meeting, as well.