It was a full house at the USD 260 Administrative Center on Oct. 4, when nine candidates for the Derby Board of Education introduced themselves to the community at a candidate forum.
The high turnout at the event, coupled with a large pool of newcomer candidates, indicates some people are taking more interest in the local elections than usual. Some audience members watched the forum on a screen from a designated overflow room.
The forum was hosted by the Derby National Education Association (DNEA) and was moderated by the Kansas NEA. Each candidate answered five basic, open-ended questions about how they would support students, staff and administration.
After that, six audience-submitted questions were presented to three candidates at a time, rotating so that no candidate answered more questions than another. Candidates wrapped up with a closing statement about what separates them from the other candidates and their vision for the future of Derby schools.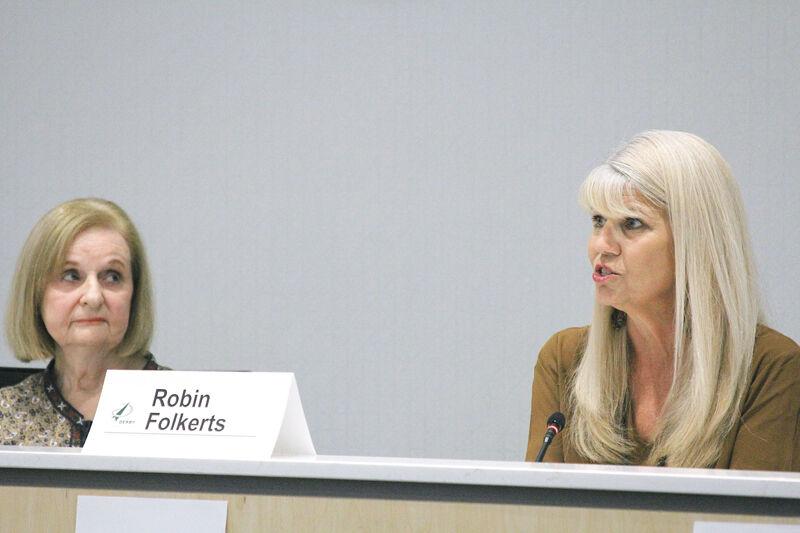 Due to the nature of the forum and the large pool of candidates, it is difficult to summarize each member's answers to each question. Certain candidates answered questions that others did not, given that each question from the audience was only presented to three candidates.
Click here to listen to each candidate's answers in full.
Forum questions
The forum primarily served as an opportunity for candidates to talk about themselves and answer broad questions about how they would aim to serve if elected. All nine candidates answered each of the following questions:
1. Please give a brief biographical statement, including your past experiences with Derby schools and your reasons for seeking a position on the USD 260 Board of Education.
2. Please share what would be your priorities as a member of the board of education.
3. How can the district best position itself to meet the needs of each student every day in order to prepare them for the future?
4. How do you see yourself supporting all staff members at Derby Public Schools?
5. How do you plan to receive and respond to information from all district stakeholders?
After the initial questions from DNEA, three candidates at a time answered the following questions:
1. How do you feel the district has done in responding to the challenges of educating students during the COVID-19 pandemic?
2. What are your thoughts about class sizes across the district, especially at the middle and high school level? How would you work with the district administration to address large classes?
3. As a board member, if your view is not supported by the board vote, how will you support their decision and actions?
4. Would you vote in favor of measures that help ensure our minority populations feel safe in Derby Public Schools, whether that be people of different abilities, races, sexualities, gender identities, religions, etc.?
5. How should the district balance sports, academics and the arts?
6. Post-bond improvements, what are your goals for increasing safety and security in the district?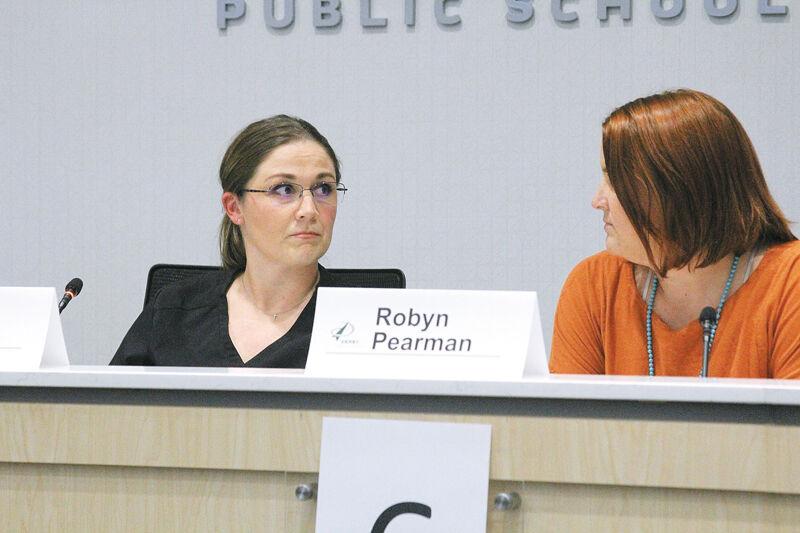 Board seats available
Four seats are up for grabs in this year's election for the Derby Board of Education.
One of those seats is available for a two-year, unexpired term – with Board President Andy Watkins and Board Vice President Robin Folkerts in the running.
That seat was left vacant when former board member Matt Hoag resigned in June 2020 prior to moving out of state. In July 2020, the board voted to appoint Folkerts to the seat until an election could be held.
Seven candidates are competing for a shot at one of the other three seats, which are available for full, four-year terms:
Alan Turner will also appear on ballots but has decided not to run.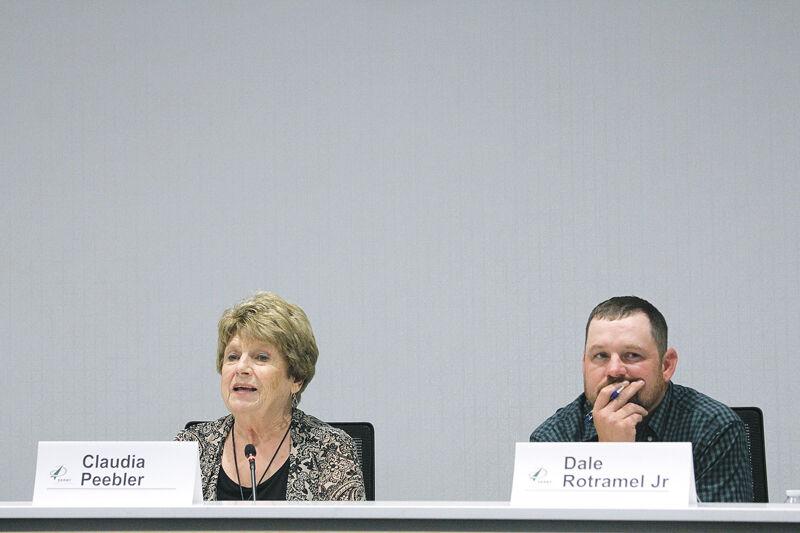 Each of the top three highest vote-earners from that pool of candidates will win a seat. All seven of the at-large candidates are newcomers, meaning there will be three new faces on the board come January, regardless of how the election turns out.
The last day to register to vote in the election was Oct. 12. Click here to check your registration.
Voter turnout in Sedgwick County in 2019 was 19.66% of over 300,000 registered voters.
Election Day is Nov. 2, but advance ballots will be sent out starting Oct. 13. Early in-person voting will begin at 8 a.m. Oct. 18 at the Sedgwick County Election Office.
Keep an eye out for the Derby Informer voter's guide on Oct. 20, which will include detailed interviews with each candidate for the Derby Board of Education and Derby City Council.