After several years of research, planning and design, a long-held dream for the Derby community recently became reality as the Decarsky Park ball fields – near the south city limits, at 1600 Line Drive – officially opened for competition on May 7.
"This has been a vision for a very long time," said Derby Recreation Commission Superintendent Chris Drum at the grand opening ceremonies.
Both Drum and Mayor Randy White acknowledge the work of former and current city council members, DRC board members and city staff that went into the opening of the new ball fields.
Additionally, they shared gratitude with Vicki Decarsky and her late husband, Tomp, for the donation of land allowing the new ball fields (and adjoining dog park) to take shape – with Drum and White making it clear the city plans to get good use out of its newest amenity.
"This is a ball complex. We want to see it used for that," White said.
"We're going to do everything we can to keep this park and this complex active," Drum added.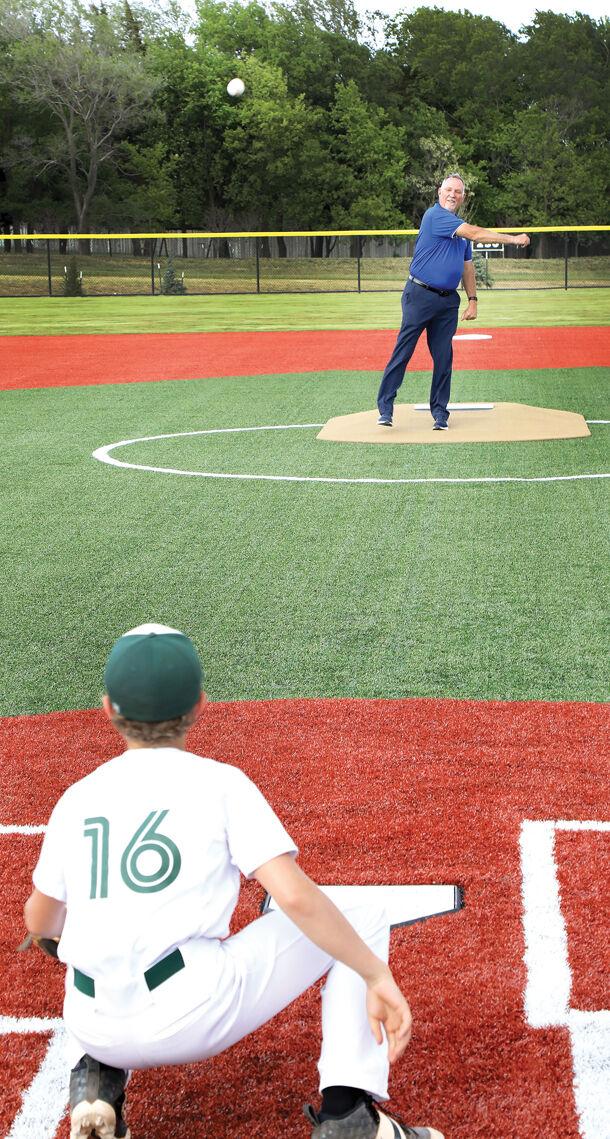 Like Rock River Rapids, Decarsky Park will be a city facility managed by the DRC – which will handle scheduling of games, tournaments and practices at the ball fields.
Following the exhibition game held between the Panthers and Rebels as part of the opening ceremonies, Drum noted the DRC already has its first major event scheduled. The DRC Louisville Slugger fast pitch softball tournament will be held at Decarsky Park May 14-16.
So far, 30 teams have signed up from all over Kansas and even a couple from Oklahoma, which Drum pointed out was the general idea behind opening the new ball fields.
"It's really a significant impact and an economic driver for the community and for our economy here in Derby to have these types of tournaments because families are coming in and staying and they're spending their time and their resources here in Derby," Drum said. "It's much more than just a baseball or softball tournament. It's an opportunity for people to come to our community and enjoy Derby, enjoy everything we have to offer here in town."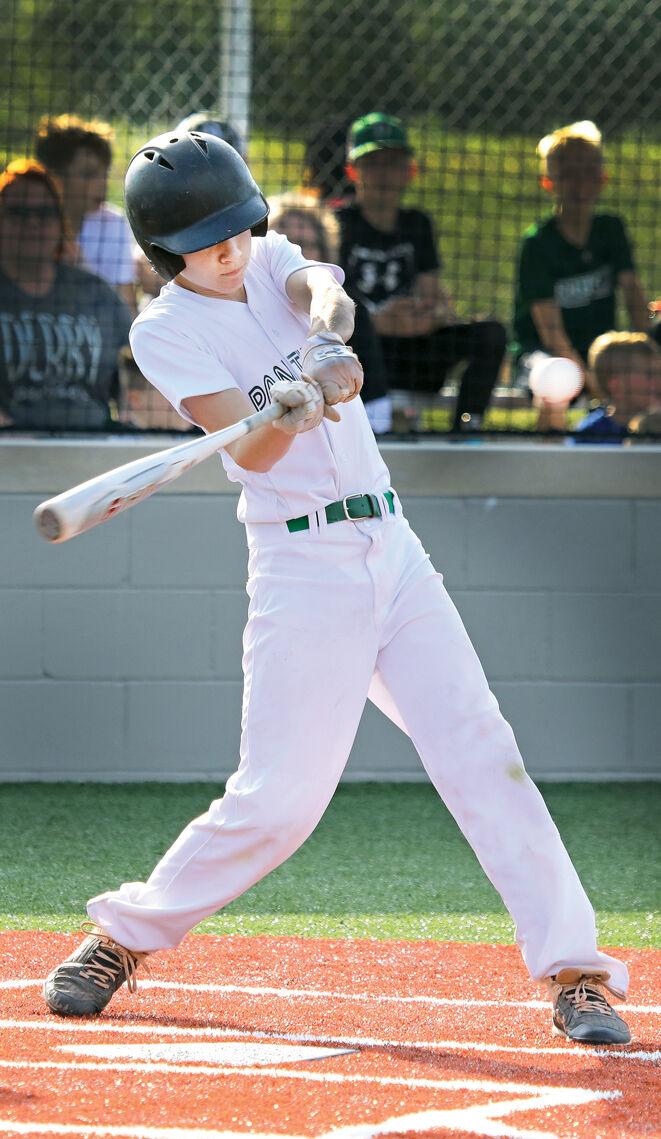 On June 1, the Decarsky Park ball fields will officially be open for anyone to rent, with Drum noting two outside organizations have already reserved the facility for tournaments in June. Additionally, he projects the Decarsky Park fields could see a lot of use as an alternative site for larger tournaments in the Wichita metropolitan area.
Depending on the size of the tournament, Drum noted the DRC may have to use High Park as an alternate site for its own tournaments – but the facilities at Decarsky Park will be the true draw for teams from out of the
New design elements featured at the Decarsky Park ball fields include more spacing, top end LED lighting (which stays directly on the fields), on-site batting cages, net backstops to increase spectator visibility, turf infields and more.
"Turf fields tend to draw more people because there's more of a guarantee to play. Oftentimes with weather, it's an unknown. With dirt fields, there's a much larger chance that games would be cancelled during rain or inclement weather. With turf, there's much less potential that these games would be cancelled," Drum said. "It's really state-of-the-art and the newest technology available has been utilized and implemented into the design of the park."
Currently, due to field dimensions, competition at Decarsky Park is limited to youth softball (all ages) and 12 and under baseball or lower.
Plain and simple, more fields means more opportunities for Derby youth and those in the surrounding area. Drum noted local teams are playing in these types of complexes elsewhere, so it is beneficial to be able to bring that home