Jacob Clark almost didn't end up in California.
He took his placement tests for the medical program at Butler Community College at the start of his junior year at Derby High School. Taking these tests on the last day available, the 2017 graduate fell one point shy of qualifying.
The door to the "Entertainment Capital of the World" then swung wide open.
Chasing media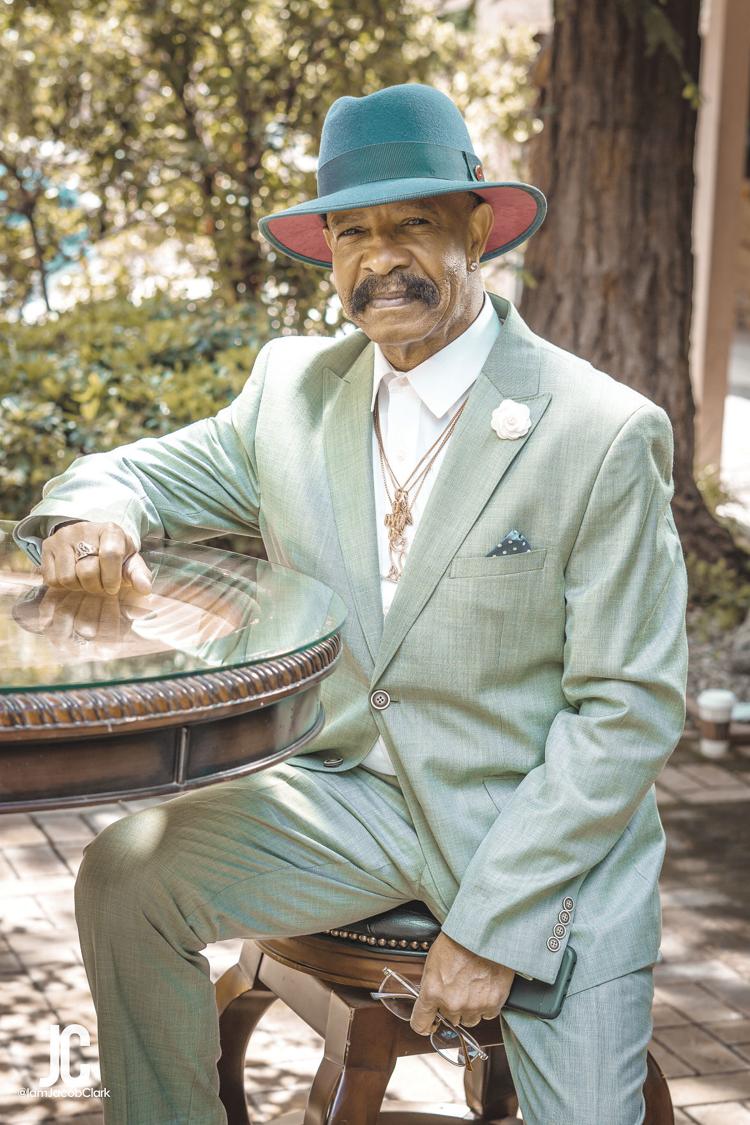 Digital media wasn't a new path for Clark.
When he was younger, he'd design graphics for Call of Duty teams and do edits for their YouTube channels and social media networks.
Deciding where his career path would take him, he chose to visit friend and director/cinematographer Thaddeus Swift in Los Angeles.
He had crossed paths with Swift at Butler Community College and he originally wanted to spend a week with him to see what his career and life was like after seven months in California.
Clark was immediately hooked.
"[When Clark still lived in Wichita] he said, 'why don't you move out here? You can get a job, stay on my couch, live a month free and start paying rent from there,'" he said. "Within a week, I decided I was moving to LA."
It has been 11 months since Clark made the move and it has paid off.
"[Thaddeus] was shooting big-name music videos when he got out to LA," Clark said. "When he invited me out here, I was already on set with a bunch of artists and I did behind-the-scenes photos for him. As I was doing the photos for him, I'd snag pictures of the artists and show it to them. They'd go ahead and post them to social media."
The Derby graduate does some video editing, but primarily stays with photography.
"My roommate has a movie-grade camera, so if I book a music video and I'm in contact with somebody, I'll mention that and he'll go shoot it," Clark added.
Clark said he knew how it would help his career, but it still brought a learning curve in moving to the second largest city in the United States.
"It was such a big jump and it was scary," he said. "I was moving 1,200 miles from home and I only knew one person."
The opportunities, however, were too good to pass up.
"It's crazy being out here and being eye-to-eye with a lot of these people seen as celebrities," Clark said. "… It's definitely where I belong for sure."
What's ahead?
There is a project in the works that the duo has put in the hands of television producers.
They are limited in what they can detail and are currently playing the waiting game.
"We can't really speak on it much because it's being pitched to networks right now," Clark said. "We sent it to producers and we've been told it can take up to two years to get sold. We could be a lot further in our careers and get a phone call, 'hey, it's sold. Do you want to shoot and continue doing this or hand it off?'"
Clark's hands aren't on a stethoscope, but he is thrilled with the future he's built in Los Angeles.
"Just go for it," he said of what he has learned in chasing his dream. "There is no holding back. It's all gas and no breaks. If you have any sense of doubt, get rid of it."