A cargo container will be up for an extended period of time at Madison and Rock as part of an effort to remediate contaminated groundwater.
The Derby Board of Zoning Appeals (BOZA) approved a plan on July 1 to remediate contaminated groundwater around the property currently hosting Citizens Bank of Kansas, 601 N. Rock Rd.
The remediation is mandated by the Kansas Department of Health and Environment (KDHE), which is paying for the project in full. The remediation process is expected to take six to eight years.
The property was formerly the site of a convenience store and gas station. Per the city, three 12,000-gallon underground storage tanks and lines were originally installed in 1983 and removed in September 1999.
Contamination was originally discovered onsite during the removal of the tanks. Between 2000 and 2019, the city said monitoring wells and samples indicated that the contamination extends from the northwest portion of the site to wells located more than 1,800 feet southwest of the site, presenting safety concerns for adjacent properties, utilities, aquifers, and water bodies.
Citizens Bank has a history of petroleum vapors leaking into the basement, the city said, at times causing evacuation of the building.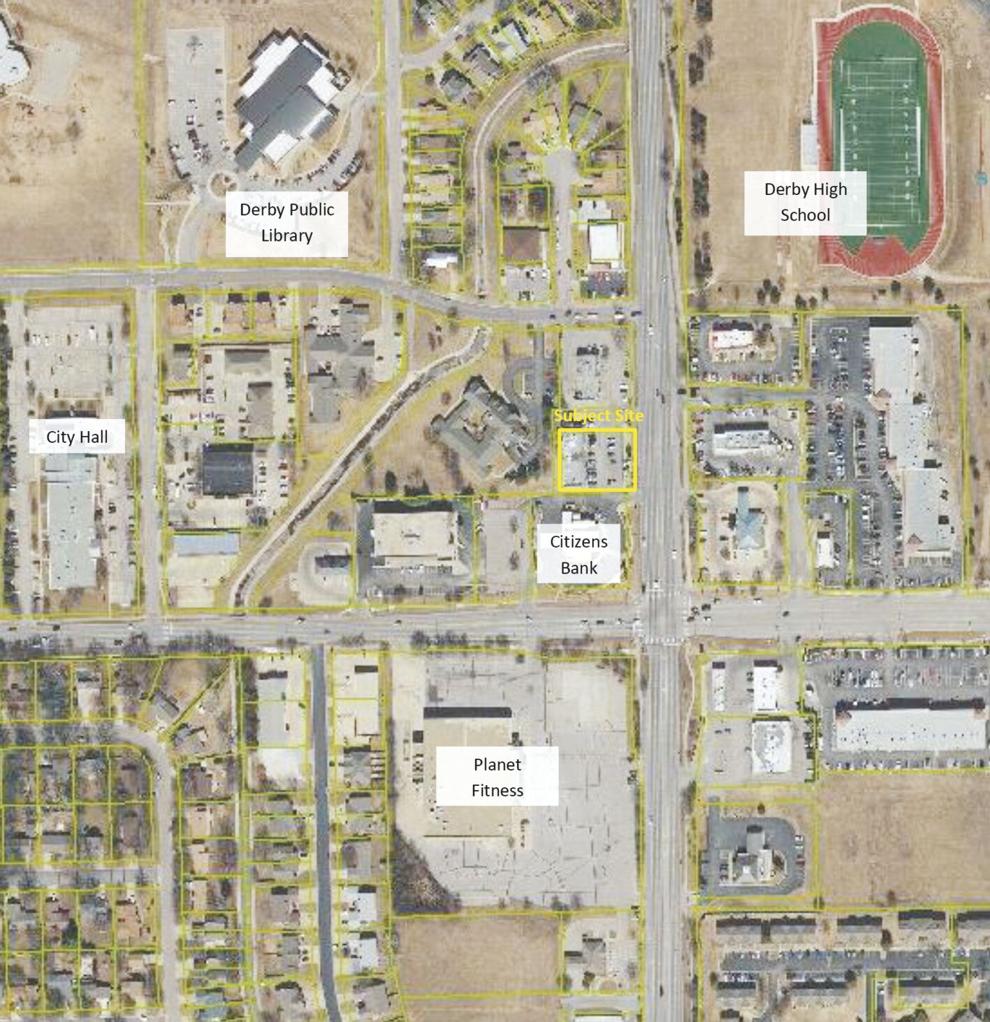 Contaminated soil was excavated and relocated to a land farm in April. Wells and lines were installed in the excavated trenches and the trenches were backfilled with permeable material.
The lines and wells will convey soil vapors to the cargo container, where equipment will remove contaminants and disperse them as vapors back into the air.
KDHE is contracting out the remediation project to GreenField Contractors. Tim Pace, president and owner of the company, said a technician will stop by the site once a month to collect samples.
"We'll get a really good feel after about six months how well the system is working," he said. "Ninety percent of the gasoline that's in the ground comes out in about the first six months, then it's just a gradual taper."
The company will then share monthly and quarterly reports on their findings and progress with KDHE and the City of Derby.
Remediation equipment housed in the cargo container will include a vacuum blower, an air compressor, distribution manifolds, and other necessary equipment. The container is 8.5 feet high by 8 feet wide by 15 feet long, and will take up one parking stall at the Citizens Bank parking lot.
Noise-canceling devices are going to be installed to suppress any excess noise from the container, the city said. No exterior lights will be installed on the container.
The zoning board approved the remediation effort unanimously.