Motorists in southeast Derby have likely noticed progress on the city's latest recreation facility, Decarsky Park.
Signs are up, traffic lights are at a new intersection with Rock Road and a peek to the west reveals ball field lights up – and more. So naturally the big question Director of Public Works Robert Mendoza got when he went before the City Council on Jan. 14 for an update on ball field management agreement negotiations for the park was, "When will it open?"
Well, not soon, he answered.
In fact, it almost is certain to be next year, even if it looks ready.
"There will be a time when it looks like nothing is happening," he said.
However, something important is happening: the grass is taking root.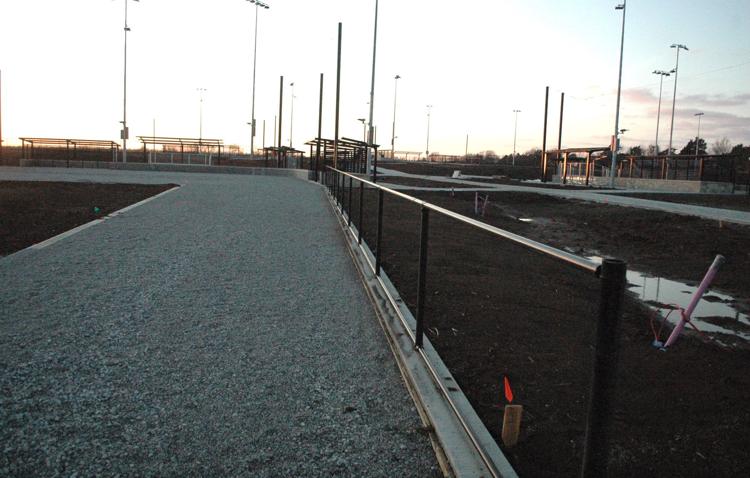 While the infields are artificial turf, the outfields are natural grass and there's no reason to rush the growth process, he said. 
If they did, the fields would not be a field of dreams, but a field of mud – and the whole process set back.
In any case, the complex is not yet ready for organized teams to take to the fields, but it will be in 2021.
Mendoza is pleased about the construction progress, which is moving along quickly.
The lights have been tested, a concession and restrooms building is up and the fields have been laid out. There's more work to go, but the pace is satisfying, he said.
The much-anticipated dog park will be ready when the park opens, too.
Mendoza expects a big crowd for that facility and said officials want to be able to handle it for the first day and beyond.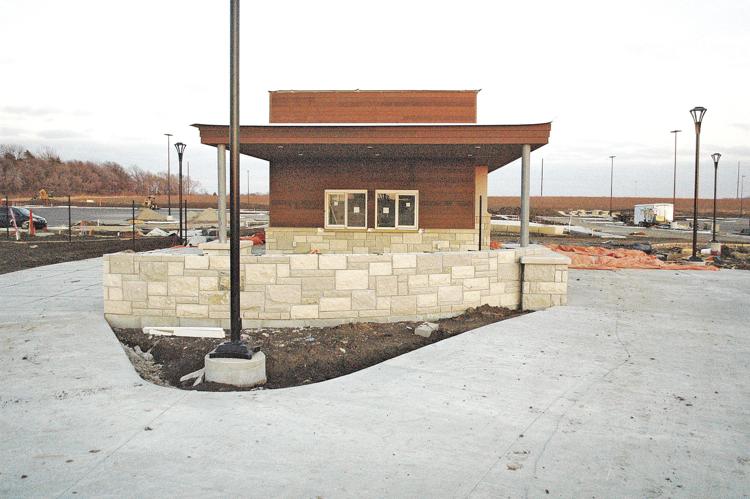 When the park does open, it means Derby will have five major parks: Decarsky, Central Park, Warren Riverview, High Park and Garrett Park. Decarsky is the third one in the master plan.
Mendoza said it's been "amazing" to see the way the park fell into place after years of planning, input from stakeholders and design work.
Work ongoing with management deal
While construction can be seen by the public, other work that affects the park is going on behind the scenes with the ball fields management.
Last April the council approved a memorandum of understanding between the city and the Derby Recreation Commission for construction of the fourth ball field at the park. The memorandum included the responsibility of both parties to negotiate and develop an agreement for park operations and field maintenance actions at the park and at other ball fields in the city.
It predicted a completed management agreement by last November; however, discussions about development of the management agreement continue, Mendoza reported.
There are a lot of details involved, he said, as it's "management of a system."
Mendoza said he hopes to bring a completed agreement back to the council within the next three months for review and discussion.