After 17 years of service representing Ward 3 on Derby's City Council, Cheryl Bannon is stepping down from her post.
As the longest-serving Councilwoman in Derby's history, Bannon was a leader during one of Derby's most explosive growth periods, and is the last remaining council member who took part in hiring Derby City Manager Kathy Sexton in 2006.
"In the beginning when Kathy was hired, … it was new, and it was different," Bannon said. "Derby was set to take off, and we just needed the right leadership and the right staffing to do that."
During Bannon's time on City Council, Derby became a magnet for retailers, bringing in big-box stores like Lowe's, Target, Hobby Lobby and Ulta. In many ways, Bannon is the last of the leaders who transitioned Derby from bedroom community to shopping destination.
"A ton of the commercial growth and city government growth with the parks and all has been in the last 15 years," Sexton said. "[Bannon] was a participant and a leader in that."
'Business as usual'
When Bannon was first elected to Derby's City Council in 2003, the city looked a little different.
Very little development had occurred yet on Rock Road. The water park was just recently approved and not yet built. And the library was still a few years out. Derby's population was steadily growing but had not yet reached 20,000.
"We didn't have Lowe's when I first went on [the Council]," Bannon said. "Lowe's was the first big-box store to come to town. We didn't go looking for them or anything. They just came to town."
This changed everything. Derby was suddenly prime real estate for retailers looking to become part of what Bannon liked to call the inverted triangle of Sedgwick County.
"I always said to look at Sedgwick County as an inverted triangle," Bannon said. "Derby is the south end. You've got West Wichita, East Wichita, and Derby is the next main point. And sure enough, over the years, we've seen that build up."
Today, it seems like something new is added to the Rock Road corridor at least every quarter. Derby's population has grown as well and is now pushing toward becoming a city of the first class.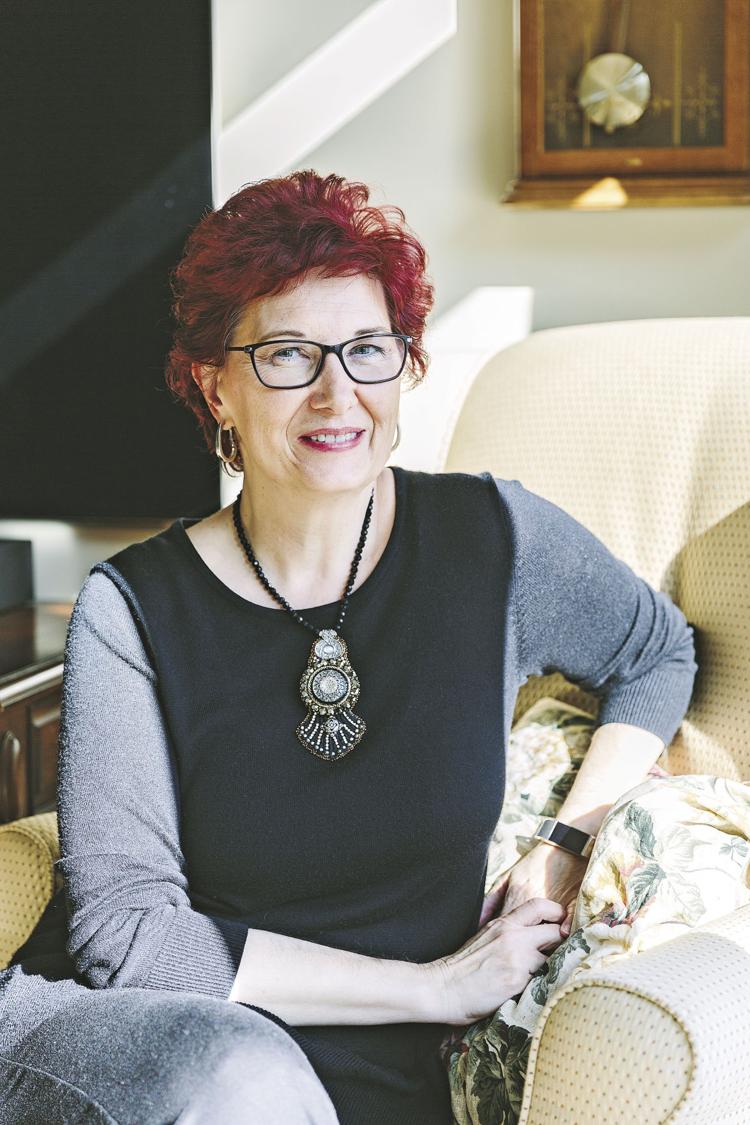 During Bannon's time, Derby has added several parks, including the Warren Riverview Park and the Madison Avenue Central Park, two new fire stations, a new library, a skate park, and a new city hall building.
It was during Bannon's time when growth became the norm for Derby.
"Right now, for the city of Derby, it's business as usual for a growing city," she said. "There's always big issues in Derby."
Mediator and broker
Of the many landmarks of growth added during Bannon's time, the one that stands out the most to her is the Derby Public Library, which was built in 2009.
"The library will always be close to my heart," she said. "It took a lot of effort to get that library, and I'm very proud of it."
Bannon recalled that, at the time, the council didn't want to take the library to a public vote, essentially putting the potential project at a standstill. But Bannon's persistence eventually won.
"I think, ultimately, they decided to do it to hush me up," Bannon says. "Once we took it to a vote of the people, it was a major win."
Derby Mayor Randy White, who served alongside Bannon both as mayor and as council member, said Derby residents who enjoy the new library have Bannon to thank.
"Thousands and thousands of Derby residents enjoy our library each year, and I think they owe her a debt of gratitude," he said in a statement. "I will always remember Cheryl for her passion for the library."
Bannon's persistence became a prominent part of her role on City Council.
Sexton said she often acted as a "mediator or broker" from the bench, articulating competing values and opinions out loud during the meeting, often in a room full of people who may not like what she says – whether they are homeowners, city staff or fellow council members.
"I'm not everyone's cup of tea," she said. "I don't have to be. I was elected four times to do a job. The people believed in me. And it wasn't my job to make staff or city council happy."
Bannon admits she has learned that she doesn't have to "die on every hill," and there were times when she would have liked to come off a little less harsh. But she said she stands by her approach to be the one who speaks up, asks questions and comes to her own conclusions.
"I was raised to be independent – make my own decisions," she said. "There are times I wish I was a little softer, but you can't be soft and still accomplish things always."
'We're entrenched here'
Bannon admits that her time on City Council hasn't always been easy. But it's always been worth it, thanks to a deep love for Derby.
"We've had some really major battles," she said. "But at the end of it, we agree to disagree because all of us are in it for the betterment of our city. We all love Derby."
Bannon will end her 17-year run on City Council at the end of this year with her replacement being elected in November. But that doesn't mean she's leaving Derby anytime soon.
She has three grandchildren who recently graduated Derby High School, another in second grade and still another on the way.
"I believe in Derby so strongly," Bannon said. "We're entrenched here. This is our final home."
It also doesn't mean Bannon will be leaving public service. She said Derby's growth is offering more opportunities than ever to get involved. Sexton also said she's counting on Bannon sticking around.
"She's an energetic person," she said. "She's going to want to be involved in various things, and I don't see her slowing down one bit."
Bannon said she has enjoyed her time on City Council, but she's ready to pass on the responsibility to someone new. Her advice to whoever that is?
"Don't be afraid to get out there, but don't die on every hill," she said. "Pick your battles, and agree to disagree."