EDITOR'S NOTE: In this year's 2021 Voter's Guide, readers can find answers to questions Informer staff asked candidates running for local offices with the Derby City Council and Board of Education.
The questions were generated by the Informer, with input from community leaders as well. The candidates in each race were asked the same four questions and readers will be able to match each candidate's answer with the question numbers for the city council and BOE races.
Answers to questions printed in this year's Voter's Guide were transcribed from video interviews with each candidate. In addition, the Derby Informer will be providing online election night coverage on Nov. 2 as results are received. Readers can get constantly updated results at www.derbyinformer.com throughout the evening. A complete wrap-up to the election will also be posted online when winners are determined.
We would like to thank each candidate for their time and effort participating in our video interview series. We also share our thanks for their willingness to run and serve the people of Derby in office.
Readers are encouraged to read the responses from each candidate on key issues in the Derby community. We hope you gain a clearer perspective and understanding of each candidate's viewpoint, which is intended to help you – the voter – make an informed decision at election time.
---
The Derby City Council is split into four wards with two representatives each, with elections staggered to vote on one representative for each ward every two years.
Tom Kiel is running uncontested for Ward 1. Newcomers Jessica Rhein and Elizabeth Stanton are running for Ward 2. Rick Coleman is challenging incumbent Andrew Swindle for Ward 3. Incumbent John McIntosh faces a challenge from Chris Unkel in Ward 4.
Click here for a YouTube playlist with each candidate's video interview.
Click here for the guide on Derby Board of Education candidates.
Derby City Council candidate questions
Question 1: If you received a grant of $1 million to use for the city in any way you wanted, how would you spend it?
Question 2: What are the top three municipal projects in Derby you feel most need to be addressed/updated in the next few years?
Question 3: Given the pending sunset of the Derby Difference Sales Tax, would you pursue a new sales tax for the city to use as a revenue source? Why or why not?
Question 4: Why are you running for City Council and what makes you the better choice?
Tom Keil – City Council candidate, Ward 1 (incumbent)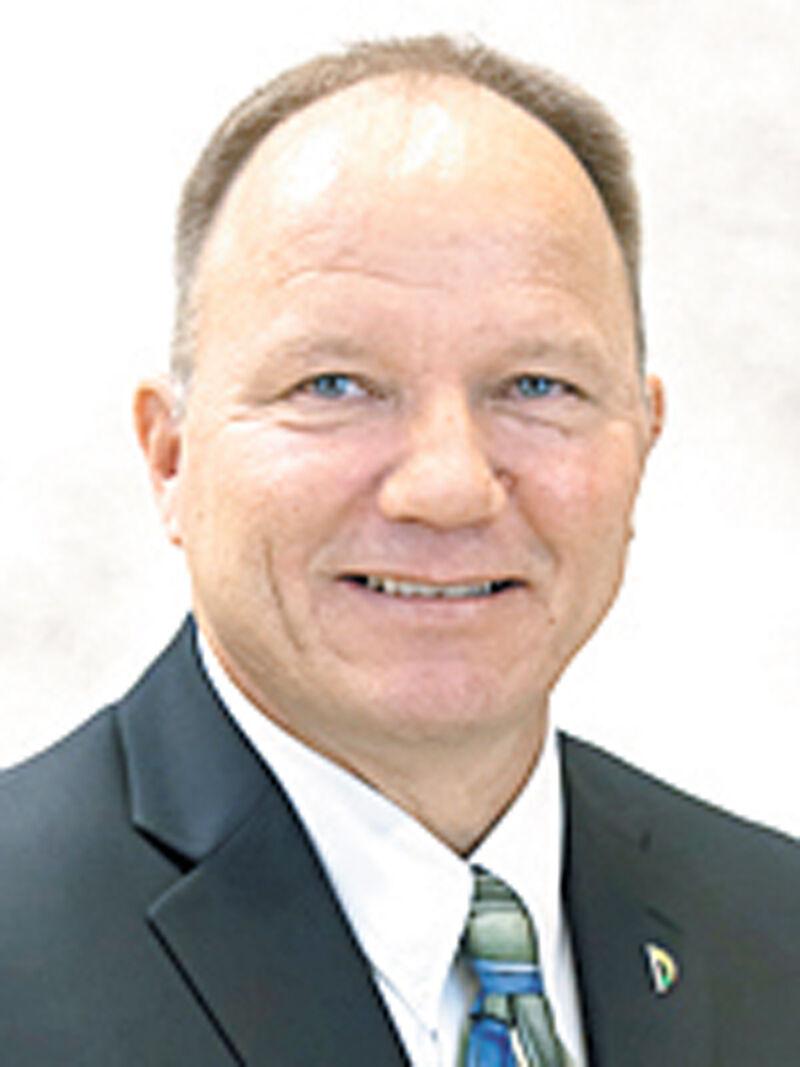 Q1: I think the best way to spend a million dollars would be to put it towards a water treatment plant that's in our plans. I know it's in the planning and design phase right now, but I think anything we can do to reduce the debt of that investment would be where I would spend a million dollars.
Q2: Currently, each quarter, the city council reviews the list of priorities. I think we usually have 10 to 12 priorities that we want city staff to work on. They're not necessarily listed in priority one through 10, but I think immediately one of our priorities is just to ensure a smooth transition from our current city manager, Kathy Sexton, who is retiring in December, to the new city manager. I think long-term project – the water treatment facility is definitely a priority for the city. I also believe that we need to do a good job of balancing taxes and making sure that we're using resources to the best of our ability. I think a priority should be for the city to be a strong partner with other taxing entities like the school district and the rec center. We need to share some resources wherever possible, and then just maintaining our safety and quality of life for the citizens and making sure that our fire, EMS and police have the resources that they need to be successful and keep us safe.
Q3: Right now, with what I know, I believe I would support at least requesting that the half cent sales tax continue. I think there's a lot of people that travel through Derby that don't live in Derby that stop and shop. I think that's additional revenue that we would lose if we did let that sunset. I think it's important to hear from voters and get a lot of feedback. If we do want that to continue, how do voters want us to spend that money? I think it would be important to differentiate between regular operating costs or do we want to use it for specific capital improvements that will be needed in the future. I think at this point, yes, I would support the half cent sales tax continuing.
Q4: I'm running for city council unopposed this year, and I appreciate giving back to the community, being involved in the community, and kind of setting the vision for Derby. I really appreciate the feedback, emails and phone calls that I get from the citizens of the community that kind of helped direct me in making the decisions that impact Derby. I appreciate being a part of and being involved in the community, so that's why I'm running again.
Jessica Rhein – City Council candidate, Ward 2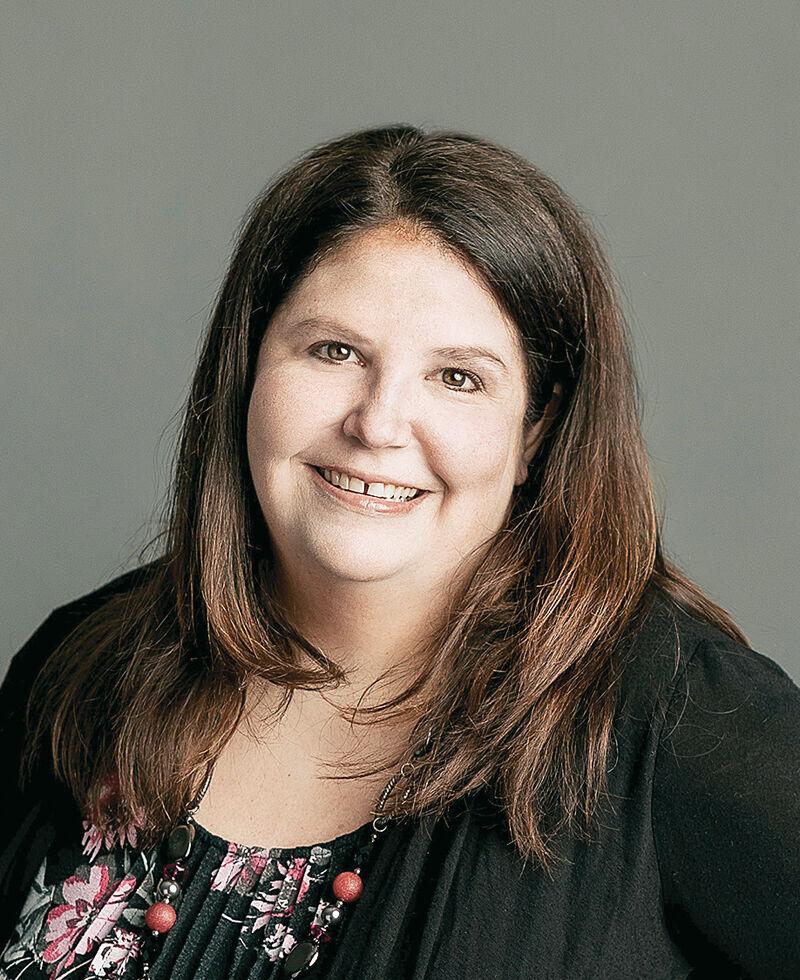 Q1: Well, one million dollars is a lot of money. I would like to spread it around to different parts of the city, especially the senior center. My mom enjoys the senior center and a lot of her friends do. Incentives to help businesses come and stay in Derby – I think that's an important part of our economy, and also incentives for affordable housing, especially for seniors. Those are my three main places I would spend that.
Q2: Number one would be to ensure that the water and wastewater facilities are adequate to continue our growth that we've been having. Number two would be to revitalize and preserve K-15 and the west side of town, and number three would be to ensure continued, controlled growth in Derby. 
Q3: I believe that taxation is necessary in the society that we live in. It's necessary to provide the services that we depend on and use every day such as roads, water, streets and to ensure that we have our emergency services as well. I'd work closely with the other city council members and the city staff in order to look at the budget and see what's necessary to keep the city running the way that we expect it to run, whether that be a new tax or not a new tax.
Q4: I'm eager to continue serving the community. I've been on the planning commission for nearly a decade now. It's been really exciting to be on the front lines of the growth that we've seen and that we're going to continue to see. I've been a big part of that. I've chosen to raise my kids in this community. I want them to be proud of where we live and I am proud to be a Derby citizen, and I think I am the best choice for this job.
Elizabeth Stanton – City Council candidate, Ward 2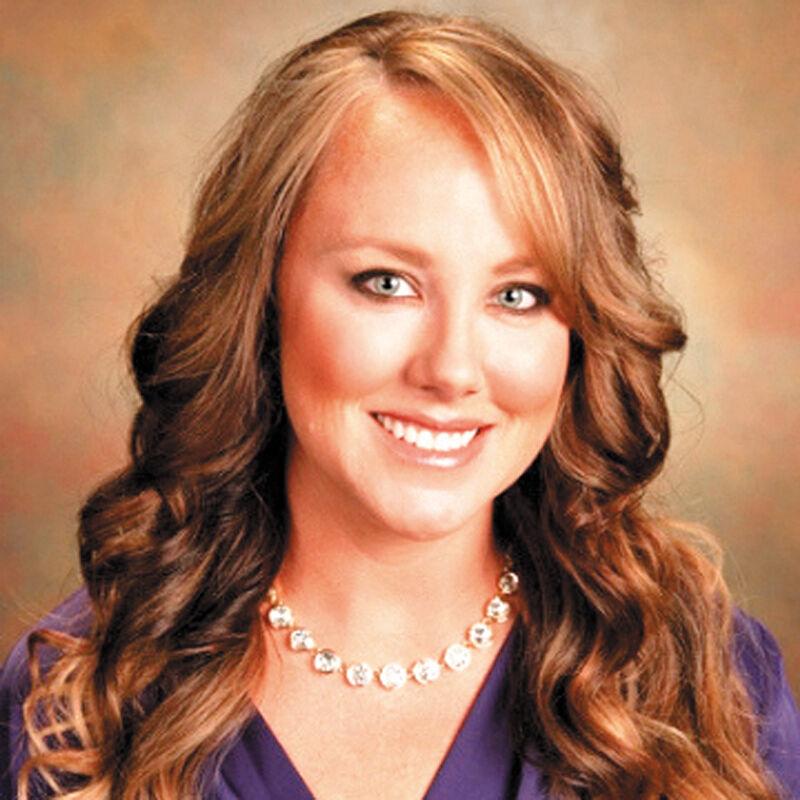 Q1: If I received a one million dollar grant for the city, the first thing that I would do is have a fully funded fire department and police department. I was shocked when I found that the fire department is not a line item on the budget and that it is actually funded by the Derby Difference sales tax. We don't have enough firemen on duty. As a resident, if you've ever called 911 with an emergency, you know how important it is to have a fully funded fire department and police department. That would be how I would spend it. However, as a council person, it's not my money to spend and my job as a council person is to listen to what the residents of Derby want, seek to understand and vote the way that they want their money spent.
Q2: As I spoke before, a fully funded fire department is near and dear to my heart. I believe that it should be a line item on the budget and not funded by the Derby Difference sales tax. As a resident, when you need the fire department you want them to be fully funded. The second thing that I find really important is roads and infrastructure in Derby. We all know that the roads are in deteriorating condition in Derby and we are patching them up left and right. What we really need to do is spend tax dollars to get them fixed and fixed properly. The third item that I think is important is stormwater. As residents of Derby who have had basements flooded and their properties destroyed by stormwater, I know how important drainage is in our town.
Q3: There are two schools of thought on the sales tax – the first one being that residents of other communities come here to shop, they come here to dine, they come here to spend their dollars, and so they're helping pay for things for the Derby community residents that we're not having to be taxed for ourselves. I love that; I think it's fantastic. However, I do know that the previous council had voted – that they had made promises – they were not going to have this sales tax in perpetuity. I think it needs to be taken to a vote. I think the city of Derby, the residents of our community, need to decide whether or not they need [or] they would like to have a sales tax continue. I think it needs to be in a general election, not a special election, that way more of the residents will turn out to vote and make great choices for Derby.
Q4: I chose to run for city council because I was Derby-born, I am Derby-raised, and when my husband and I decided which community we wanted to live in and raise our children we chose Derby. This is where I do business, this is where I work, this is where I play, and I have only the very best intentions for my community – our community. I want to serve you as your councilperson the best possible way I can. I want to listen to what the Derby residents want, seek to understand, do the due diligence behind the scenes to make sure that I am fully informed of every vote, and vote according to my ward. Thank you so much for your support and I look forward to serving you.
Rick Coleman – City Council candidate, Ward 3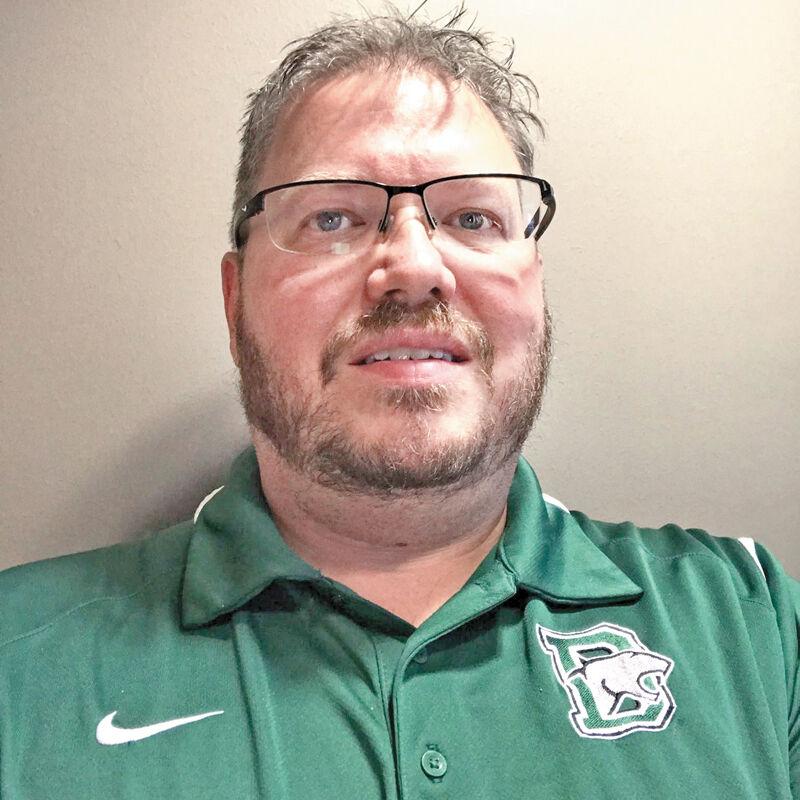 Q1: I think the first question you have to ask is what strings are attached to the money? There's a lot of money that comes down from the federal and state level that you have to spend it a certain way. I'm not for those type of incentives, but if there were no strings attached, ultimately, you'd have to look at what the community needs. I know right now we have a half cent sales tax for our fire department and library. That would be a good place, money well spent. The historical society, community needs – you have bigger infrastructure things that a million dollars isn't even a drop in the bucket. We need to do things as a strong community to provide for our community, not just look at things that are going to bring people from the outside into Derby.
Q2: Typically, people don't think of fire and police as a project. Right now, per the National Fire Protection Agency, they recommend 1.4 firefighters per thousand citizens. We're well below that. I know the council, some of the council, approved the budget this year that added three firefighters, which still doesn't even bring us to that level but it's on a condition that a grant was applied for and that they're approved for that grant to cover their salaries. To me, government should be there to protect people's freedoms and safeties, so that is a number one priority to get that up to at least that standard level where we're providing that protection and safety for our citizens. Number two, I think everybody knows we had the boil [advisory] from Wichita Water. Luckily, this year we got the contract rewritten with Wichita where Derby can produce up to 10 percent of the water and provide that for the citizens of Derby. Ultimately, when this happened, we could have shut the Wichita water off, turned over to Derby and had that available. We had businesses affected by the pandemic last year and now they had to shut down because of water. The third is flooding. We have a huge flooding issue on the east side of town. There's 35 square miles that feed into that. We need to look at that, possibly get Webb Road opened back up so these people don't have to drive three and a half miles to get around into town.
Q3: This is a tough question. We started this back in 2004, I believe, for Rock River Rapids, and they sold Rock River Rapids as our new community pool facility. So we shut down the old facility, made a skate park and Rock River Rapids was fairly expensive – I have four kids at home – for us to go there. It's still affordable. I think there's other options that we can do with Rock River Rapids that'll fix that. Then, it turned into library and parks, and now we're funding our library and our firefighters' salaries off of the sales tax. [It's] kind of ironic that we had a $2.3 million surplus in the budget last year and all I heard at the council meeting is we have to figure out where to spend that. We have infrastructure and we have needs that money is good for that we don't need to ask for extra money from the taxpayer when we're not spending it wisely.
Q4: I agree with a lot of the things that some of the council members are trying to do. I know Randy White, Tom Keil, Rocky Cornejo, Jack [Hezlep] … there's things that they're trying to accomplish. I moved to Derby back in 1995 because it was a community, because we looked after our neighbor. We had core values, we support McConnell, aviation with Boeing at the time, so I just feel that [need] to be involved and to bring common sense back into politics because I think a lot of that is lacking. I had this conversation with my family this morning and I'm just gonna read what my 15-year-old said because he kind of nailed it. He said, "You are running because you easily grasp concepts and have the capability to quickly learn and understand how things operate. Sadly, common sense is lacking in a lot of areas of government." My goal is to bring common sense back into government. I said it before – when I ran for school board – that we have the authority to make local rules and laws and not turn that over to state and federal government. We should govern ourselves because, ultimately, that's how the constitution was written – that we're governed by the people, for the people.
Andrew Swindle – City Council candidate, Ward 3 (incumbent)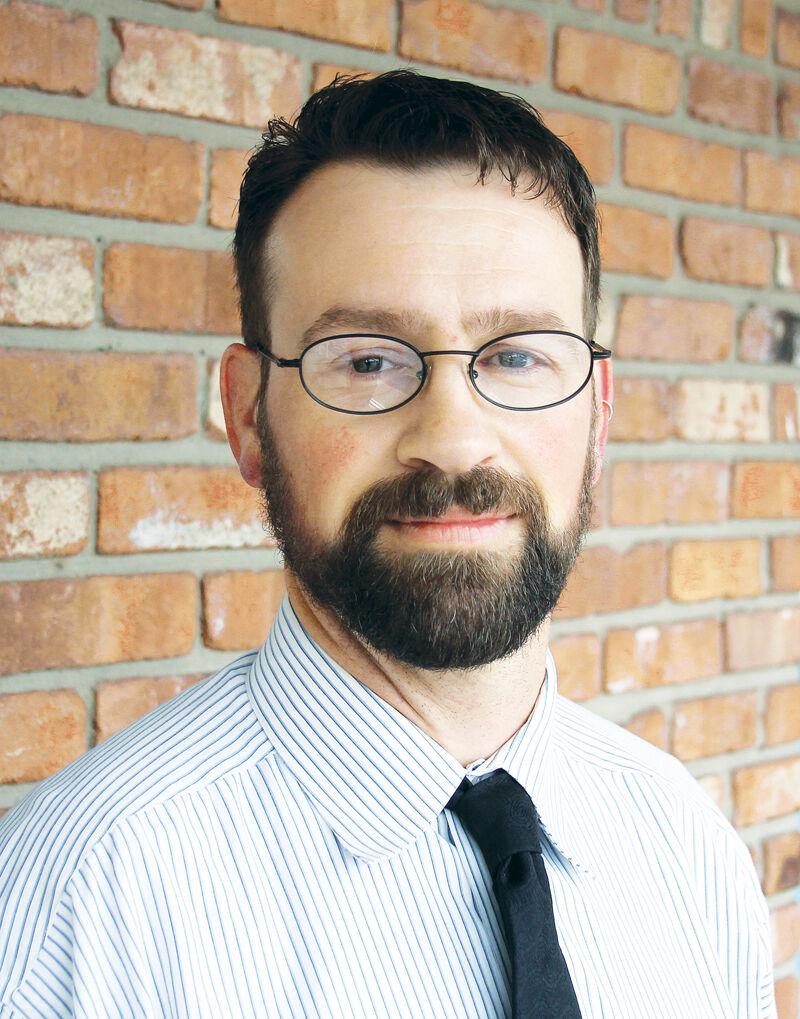 Q1: A million dollars is … a lot of money for me and it's probably a lot of money for just about everybody in Derby. We have a lot of things that the city could do with a million dollars. We're talking about buying a new fire truck that's over a million dollars. We've got a lot of things that we're planning on buying, but the city has done a great job of keeping a good budget, and so I wouldn't really want to spend that money on those sorts of things. I would ideally want to do a little bit of research and figure out what are the things that Derby really needs, not what we want – what we need. Off the top of my head, thinking about the past year and a half, COVID and all the impacts to the economy, just without digging into the numbers, I would be inclined to think that million dollars [is] just a gift that would be best given to the people who need things the most – we're talking basic necessities like housing assistance. Unemployment's a big problem right now, food assistance, those sorts of things to me would be what I would be more inclined to spend that money on.
Q2: To me, the top three municipal projects that Derby needs to address in the next few years are renovation of our wastewater treatment plant, construction of the new water treatment plant, and dealing with our street maintenance. Derby is a growing community and water is a limiting resource for growth and there's two sides to water, right? There's the clean water coming into the buildings and structures and then there's wastewater leaving them, and we have to be able to deal with both of those in sufficient quantities so that we can provide for the demands of a growing city. These are really important issues. We need to figure out how we can address them and how we can pay for them. The water treatment plant will also benefit our Derby citizens by potentially helping mitigate or shield them from rate increases from Wichita because we'll be supplementing some of that with the water from our wells. And then street maintenance – I think everybody in Derby is familiar with which areas of town are fun to drive on and which ones are not so fun to drive on. We need to find a way to make sure that we can maintain the infrastructure that we have and not break the bank doing it.
Q3: Ultimately, when it comes to extending the Derby Difference Sales Tax – if that were an option put forward by the council – it's up to the voters to make the final decision. I personally would pursue a new sales tax to utilize this revenue source and that's because Derby is becoming a regional destination. We're getting lots of people from out of town who are buying things, they're spending money in town. When they're here, they're using our city services, they're driving on our roads, they're using our infrastructure, they're using our emergency services, and so my thought is why not have that sales tax in place as a revenue source. That way we're spreading out our tax base so that we can provide higher quality services for our citizens at a lower cost.
Q4: I initially ran for city council because I wanted to give back to the community. My family and I moved here in 2014 and we instantly felt welcomed into the Derby community. My kids love it here. I just wanted to do my part to help, to give back. I tend to be analytical and data-driven and I felt that if I were on the city council I could do my part to make sure that Derby stayed a great place to live and I still feel that way. I still want to do my part to make sure that Derby is a great place to live but, looking at my kids, I also am thinking down the road – what can we do now and make sure Derby is a great place to live in 10 years or 20 years. What are the things that continue to attract people, attract jobs, make our kids maybe want to stay here instead of move away for greener pastures? Those are the things that I'm thinking about. Additionally, I've learned a lot during my time on council in the past four years – not only just about how the council operates and the things that we deal with, but how to work with my colleagues on the council and the city staff to get things done, to actually make progress towards a goal. As such, I think that I'm a good choice for city council.
John McIntosh – City Council candidate, Ward 4 (incumbent)
Q1: What I think we'd really need to do is look at our employees, the retention and benefits that we pay them. One of the biggest struggles we've had over the last few years is making sure that we keep the proper employees in their locations, doing what they need to do to make sure the city is safe. Also we need to look at upcoming things. Streets are always an issue in Derby because of the amount we have, and traffic – but also water is coming up, is going to be an issue as we grow. One thing we need a lot of is water, so we need to look at our water plants. We'd have to probably look at putting some of the money towards that.
Q2: The first, as I said before, was water. We need to upgrade our water treatment plant and water system for Derby. I said as the town grows we need to make sure this is in place and it's really important to keep our infrastructure up and running the way it needs to be for the growth of Derby. Also, we need to look and make sure we have good senior and affordable housing for the people moving into Derby. The biggest growth in Derby this last 10 years – at about 15 percent – has not been so much internally but people moving to the city, so we need to make sure we have the right things here for them. Also, another thing that we need to look at is upgrading our transit system. We have the Derby Dash, which does a great job, but there is a need as we get more people into town – seniors and people growing in their age here in town. The traffic is not so much them on the road, but they need to be able to find out where to go, how to get there. There's other options that other towns do that I think we need to look at to help us become the growing city that we are.
Q3: Yes, I think it's something we need to look at. First thing I want to do get the public's input if it's been effective over the last 10 years. If we're going to go forward with one we have to make sure that they are targeted for what we need the Derby Difference sales tax [for] – that's always worked in the past and I think we need to continue doing it that way. Whatever those objects or programs are that we want to get into – we have to make sure that they work well. We need to make sure that works well because it doesn't raise the taxes of the individuals living in Derby. It helps get the people that travel into our town to help pay for that, so it's a great way to bring up more revenue to do programs that we do need.
Q4: I'm running for city council to be re-elected. I've had the opportunity to serve on city council for the last six years and I really have enjoyed being able to help form the way things go in the city, help work on projects that I can see moving forward even long after I'm gone. The city of Derby has grown so much. Like I said before, it's grown 15 percent in the last 10 years alone. That's not just from people within the city. That's people coming to the city from other areas whether it's job, retirement, family. It's a really diverse city. I've had the opportunity to live in other parts of the country, so I understand different needs coming into the city and it's great; Derby's great. We've been here 23 years and loved every minute of it. I've had the opportunity to serve on the library board for six years, now the city council, and I really would appreciate your vote going forward for another four years.
Chris Unkel – City Council candidate, Ward 4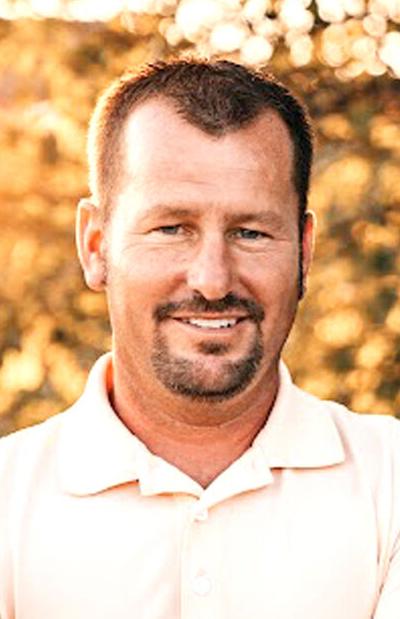 Q1: It's a very hypothetical and interesting question. There was an intriguing article in the ZOOM magazine this last month that talked about the city's maintenance code and updating the city's maintenance code. A lot of it revolves around homes that are not in HOA areas, so they don't necessarily have a code that is enforced on the maintenance of their homes – whether it be peeling paint, holes in your siding, guttering. What the city would like to do is go through and make stricter codes for areas where there is no oversight by a board and send out more letters for people to take care of their homes. Something like this has to be done in a very heartfelt and diligent manner because you're dealing with somebody who has bills to pay, has kids to feed and sometimes the siding is the last thing on their mind. Sometimes painting their house might have to take a back seat to a car seat for a baby. I would take that million dollars and put it towards some type of credit for people to be able to update their homes, to fix problems in their homes, and that way the city has some heart behind its codes that it is trying to enforce.
Q2: At the top of the list is the sewage treatment plant that is in disrepair. It's been there for 50 years and a lot of updating needs to happen, and it's not going to be cheap. We've got to look at every avenue we can, whether we could get federal money or county money, and what we've got to do in our own budget. Nobody's going to be happy if their toilet doesn't flush. Along those same lines is a water treatment plant so we can become less dependent on Wichita water. We need to get our wells up and running. Everybody who's lived in Derby for a long time knows they used to go to Dillons and this guy used to haul 40-pound bags of softener salt out to your car. If we do a water treatment plant again, we definitely don't want to be hauling 40-pound bags of softener salt out all the time. The second thing I would say is a responsible handling of our STAR bond area, which is basically from Dillons up to the dinosaur park – making sure that the citizens are informed of what's going on and what decisions we're making. I would lump together the West End district and the TIF district, which is over by Walmart. How do we expand responsibly; what do we do in those areas? We've bought some land over by Walmart; we've taken some dilapidated buildings down. Now what do we do, how do we move forward?
Q3: This is a super touchy subject. As a fiscally conservative candidate, taxes are something that nobody likes. Nobody wants more taxes, nobody likes to pay more taxes. But the truth of the matter is sometimes we have to. What I do like about Derby sales tax is that it was voted on by the constituents, so we were able to go out, we were able to vote yes or no. So far out of the sales tax, we've gotten a lot of good things. We've gotten a new library, we've gotten a water park, we've got parks all over town. We've got the best parks of any small town that I can think of close to us. A lot of good things have come out of it. It is sunsetting, it's going to go away. Where I have an issue is that we have funded annual needs off of the sales tax and I think that's a very irresponsible thing. We cannot do that moving forward. If we were to pass another sales tax, for one, it's going to be voted on by the constituents and, for two, it has to be handled responsibly so that we don't get caught in a situation where we end up having to incorporate things into our budget once the sales tax is sunset.
Q4: Me and my brother have talked for years about getting involved in local politics, and as small business guys we never seem to have the time. Plus, we're both young and we've been raising families. But I got a call from the mayor back in March, and he was talking to me and asking me what I thought about city council members and what we needed out of city council members. We were having a discussion and then he said you're the guy that we need to run, and I said let me call you back. It turned out that I have been interested for a while. With his prompting, I said let's just do it. Here I am – it's been fun, it's been a ride, and I'm looking forward to serving as a city council member. I've literally lived here my whole life. I'm raising my six kids here; they're all going to school here. I've been involved in small business and I'm the only fiscally conservative candidate running for Ward 4. I also believe that Ward 4 is a ward that has deep moral Christian values and I represent those values for my constituents.