EDITOR'S NOTE: In this year's 2021 Voter's Guide, readers can find answers to questions Informer staff asked candidates running for local offices with the Derby City Council and Board of Education.
The questions were generated by the Informer, with input from community leaders as well. The candidates in each race were asked the same four questions and readers will be able to match each candidate's answer with the question numbers for the city council and BOE races.
Answers to questions printed in this year's Voter's Guide were transcribed from video interviews with each candidate. In addition, the Derby Informer will be providing online election night coverage on Nov. 2 as results are received. Readers can get constantly updated results at www.derbyinformer.com throughout the evening. A complete wrap-up to the election will also be posted online when winners are determined.
We would like to thank each candidate for their time and effort participating in our video interview series. We also share our thanks for their willingness to run and serve the people of Derby in office.
Readers are encouraged to read the responses from each candidate on key issues in the Derby community. We hope you gain a clearer perspective and understanding of each candidate's viewpoint, which is intended to help you – the voter – make an informed decision at election time.
---
Four seats are up for grabs in this year's election for the Derby Board of Education. One of those seats is available for a two-year, unexpired term – with Board President Andy Watkins and Board Vice President Robin Folkerts in the running.
Seven candidates are competing for a shot at one of the other three seats, which are available for full, four-year terms: Michael Blankenship, Amy Bruso, Dixie Chapman, Jennifer Neel, Robyn Pearman, Claudia Peebler and Dale Rotramel, Jr. Alan Turner will also appear on ballots but has decided not to run. 
Click here for a YouTube playlist with each candidate's video interview. 
Click here for the guide on Derby City Council candidates. 
Derby Board of Education candidate questions
Question 1: How do you feel about the district's current mask protocols? How would you potentially change them and why?
Question 2: Some are concerned that students may have fallen behind as a result of the pandemic. What needs to take place to be sure student learning is progressing properly, with or without a pandemic?
Question 3: Looking toward the future and continued growth, what do you think is the best plan of action to prevent overcrowding in Derby schools?
Question 4: Why are you running for the Derby BOE and what makes you the better choice?
Robin Folkerts – BOE candidate for unexpired, two-year term
Q1: Well, I actually voted in favor of the mask protocol that we have right now. I do support it. If anything, I don't think maybe it goes quite far enough, but I think that we all know that nobody likes to wear a mask. We are a community that enjoys seeing each other's faces, and that goes with adults and students, but the main thing is that we can keep kids in school. I think with this policy we're able to still keep kids
in school by requiring masks [at schools] that have gotten to a certain percentage so that the virus doesn't get out of hand in one spot and we end up having students pulled out for quarantine too much. So the bottom line is we have to keep kids in school as absolutely much as possible. Also, when we're having these quarantine issues, for example
at Derby Middle School, we're having a lot of issues with substitute teachers as well. And we've got to keep our substitutes and our teachers in school in order to educate our kids. So I think this is a nice balance between having everyone fully masked. There's a light at the end of the tunnel if we're masked for two weeks. I'd maybe like to see that an additional week, but I think it's a good balance.
Q2: So I think we really have to keep academics at the forefront and we need to continue teaching the way we've been teaching. We're not going to remediate ourselves out of this pandemic – out of this issue that we're in. The most important thing is that we have a clear viable curriculum, we have a map, and that teachers are teaching what needs to be taught. We're assessing and monitoring our students as we go along, but continue on the path to learning. I think we've done a good job, with our extra ESSER funds, of having tutors come in and spend extra time with our students. We've done some summer programs to help remediate that, but I think we need to continue on as much as we can with business as usual because we need to keep our expectations high and keep our academics high.
Q3: I think the first thing we have to do is be strategic about purchasing land so that we're ready to build new schools where the growth is happening. Then secondly, we need to make sure that when we're building schools that we're building them with some extra space. I know we've done that with the Derby North Middle School – there's a whole extra wing for an additional team to be added in each grade level. Also at Oaklawn I know we added extra classrooms for the extra growth that's out in that area. I also think that we need to make sure we're keeping an eye on the boundaries and just making sure that, as schools are becoming overcrowded that we're ahead of that game and we're watching those school boundaries and adjusting when necessary – but not over-adjusting or adjusting too often.
Q4: I'm running for board of education because I am an avid supporter of public education. I've been an educator my whole life. I've been an elementary teacher – a middle school teacher. I've been an instructional coach, I've been a district coordinator, I've been a building principal. I'm teaching at Wichita State University now, and I'm training and supervising teachers in the field, so I have a love for public education and that's where my heart is. I'm also a big picture person and I'm able to look at an entire system and see how it all works together. I think with my experience I'm able to do that really well. I also have a vested interest because my grandchildren go to Derby schools. My grandson goes to Derby Hills Elementary and my two granddaughters participate in the Cookie Bookie program at the Parents as Teachers. I have absolutely no hidden agenda or no axe to grind. I just am a supporter of education. And finally, we love our community here in Derby and we plan to stay here, so this is my way of giving back.
Andy Watkins – BOE candidate for unexpired, two-year term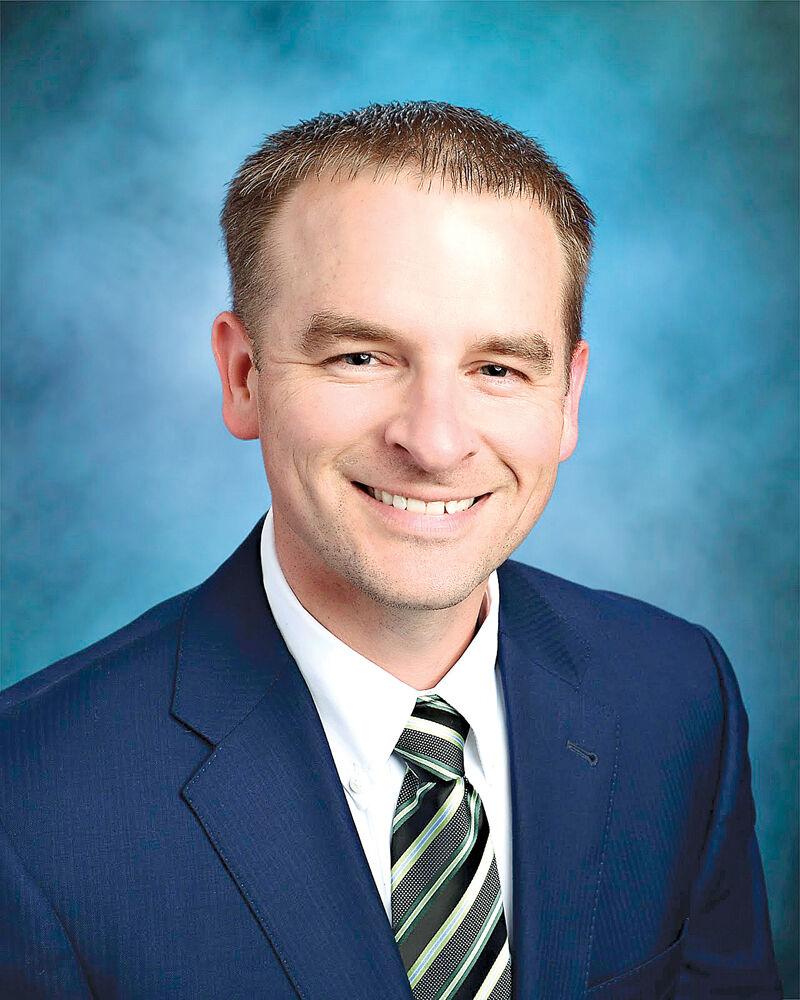 Q1: I think as we compare to other districts, we've actually found that our measurement of the 6% of quarantined kids, as well as those kids that actually have the virus, has actually been picked up by other districts, so I think that is unique. It is somewhat of a compromise and we've actually seen the cases come down. And most of our schools, if not all at this point, are not wearing masks, so that is a good thing. I think the way we're handling the testing through some of the state programs has been helpful to get that in place, so kids can get tested if they're identified as a close contact as well. One thing I would change is just make [masks] optional. Again, we've seen the cases come down, so I think we'd still see that if we had it optional at this point. So while I think our plan is okay, and is working okay, I do think having a choice for families would make the most sense.
Q2: We have seen students fall behind, I think that's pretty understood not only at the state level but also with our district. I think it's important we identify that, and from what I understand we have identified that, so that's a large area of focus. I think the biggest focus for me and the other board members would be keeping kids in school. I think that was a big challenge with a lot of it. The spring of '20 and then this current year, just keeping kids in school should be the focus with everything else. We do have the availability for funding through federal [and] state sources that I know we can dedicate towards that and we have been dedicating towards that, so just to continue to focus [and] not let kids slip through the cracks is really the biggest key.
Q3: One of the things that I've done over the last four years is I have served on the negotiations committee where we look at salary levels, how much we pay employees, and understand the demand there is for our resources to be able to pay employees and keep them satisfied – the ones we have. It is definitely a balancing act when you're trying to hire more employees to make class sizes smaller. I think it is important and probably even more important at the younger ages, so the classes aren't too big for teachers to handle. As far as new facilities, things along those lines, I think that would be a possibility if we continue to see growth. We do have room still at the high school from what I understand. I know that gets talked about quite a bit, but we still have room there and we do have room in most of our facilities as of right now. I think the biggest challenge is just resources to pay people, so as creative as possible as we can get I think is probably what we're going to have to do. But we will have to continue to balance that with making sure people are competitively paid in our district.
Q4: One thing we have coming this spring is a new strategic plan. The last four years that I've been on the board, we have worked with the strategic plan that was put in place before I started. I think there's been good things that have come out of it, specifically the community focus where we've tried to connect with our community – those types of things. But I see it's been a lot of operational goals, and I think we can really reach and try to make our district better, so that is really a big focus for me. I think we've gained some momentum over the last few years. COVID has impacted us the last year-and-a-half and has kind of taken our focus away from some of our goals, but I think that is key. I think one of the strengths that I would have is just being able to be a part of that strategic plan process. With my job, I work with a lot of businesses, work with a lot of business plans, have been on other nonprofit boards as well where we've actually worked through strategic plans, so understanding that we as a board are not the sole decision makers on this. We really want community feedback and understand where the community wants to head. Obviously we would have oversight on the strategic plan, but that's a really big focus and [I] want to make sure Derby schools are successful moving forward.
Michael Blankenship – BOE candidate for open four-year term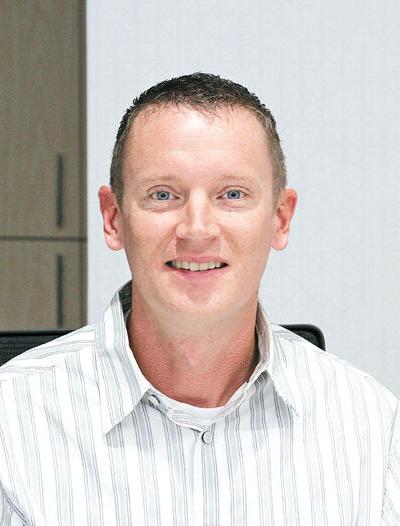 Q1: I feel that the current policies are an improvement from the past, but I feel that there [are] still areas of improvement, including quarantined students. And the decision making, I feel, is a little bit of an overreach. I think that the school district should do what is legally required by the state and by the health department and I think we should probably stop at that. I think we should focus on educating our students, and we should let the health department focus on quarantine procedures, et cetera. The number of quarantined students who have tested positive so far – the number has been, as I understand it, fairly low – and I think it has caused a lot of issues in the district so far this year, with the number of students who have been quarantined.
Q2: I think that everyone would agree that students have fallen behind during the pandemic. The last year-and-a-half has been incredibly hard on all involved – parents, educators, staff – and it's hard to measure what it's done to our students. I think we'll know in a few decades truly what that magnitude was. Also knowing how much effort that the school district has put into dealing with that is probably immeasurable. It's been incredibly hard on staff and teachers, and I can't imagine a harder time in recent history to have been a public educator. Moving forward I think that we need to ensure that our students have a foundation in education. They need to have the basics. We need to teach our students about finances, about entrepreneurship, about civil responsibilities, and we need to train our students for some sort of job – whether they are going to college or trade school or simply entering the job market. 
Q3: I think that we should start small and look large. I think we need to make sure that we have [an] appropriate student-to-teacher ratio. And if it presents itself that we need more buildings, then I believe that that should be the route that we should follow. We need to definitely look to the future, five to 10 years down the road, because [in] the 15 years that I've lived here, Derby has changed dramatically, and it's been a good growth. We have an excellent community here in Derby that is very, very involved with academics and athletics here in the district, which we are very fortunate to have. I think we should start working now to get community involvement on which direction that we should go – if that's new buildings, if that's building additions – so that we can start financially preparing for that now.
Q4: I'm running for the school board to represent our parents and our teachers equally. I feel that there are many bad examples out there of public schools. People have a lot of negative feelings about that, and there's a lot of criticism. I feel that the resources that we have here in Derby, in our community, that Derby has been in the past and can remain the exception to public education. I moved here in 2007 because of the school district. I wanted my children to go to a somewhat small town school and not get lost in the crowd, but still have a high quality of education. And that's all I heard about Derby, from others, was positive things about the school district. I want young families with young kids that are potentially thinking about moving to the area – I want them to have the same views that I had when I moved to Derby.
Amy Bruso – BOE candidate for open four-year term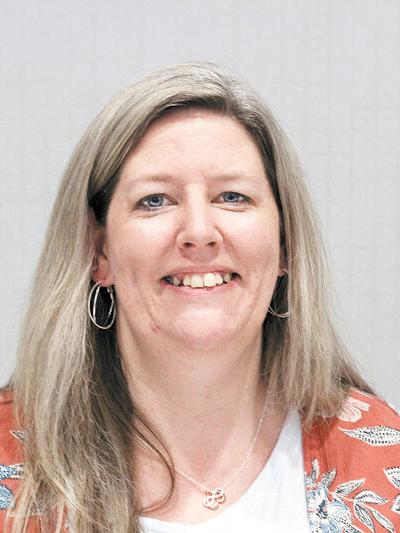 Q1: I think that I am like most people and I find the masks incredibly inconvenient and incredibly uncomfortable. I'm not an expert so I can't speak to their effectiveness; however, I think the progression that the school district has experienced with their protocols – I think that it's been a good compromise. I realize that everybody has their own opinions and we can't always agree, but I do think that the district operating on a building-by-building basis allows the buildings to have the autonomy to manage their own staffing and students. I think the only things that I would change would be for emphasizing that parents and students should be able to make these decisions together for themselves, for what's best for them.
Q2: I would say that I don't disagree. I am a parent of a student that does not do well with remote learning. Last year was really, really tough for our family, and I'm sure there are hundreds of other people that would say the same thing. I would say that during the pandemic that was the focus and it still seems to be the focus. I think that it's time to move past that. COVID isn't going to go away; it's something that we have to adapt with and our students take first priority. So I think that the first thing that we need to do is start focusing on actual curriculum, making sure that the content that the students are being taught is what they're needing to learn to make them well-rounded humans and not just testing to test. I understand that everybody does things differently. All teachers teach differently and I can appreciate how much stress and pressure they each have to make sure that their students are doing well. I think just focusing on the students and being teachers is ideal.
Q3: Our city continues to grow rapidly, and I think that we're getting to a point where we can't really keep going. We've kind of hit our boundaries. That's both good and bad. I think that when it comes to our schools, probably the best thing that we can do without building new schools is to continue to look at our school boundary lines. It's important to keep looking at those often and continuously to make sure that we're keeping our students in the district that are in a school that's close to their home, but also that it's not to a point where our classrooms are overfilled. We do have to make sure that we're looking at all of our class sizes. I know that some of my kids have said that they have six or seven kids in their class and then I know of others that have a couple of dozen, so sometimes it's important to make sure that we know how many are in each of our classes and look at that as a whole.
Q4: I am running for the Derby Board of Education because I believe in our district; I believe in our schools; I believe in our city. I have a heart and a passion to serve. My kids have attended schools kindergarten through high school here in Derby, and as a Derby graduate myself, I give my heart to this town. I'm not ready to be done with the schools. I really truly want to serve our city. I want to serve our teachers and administrators, and I want to be a voice for our families here in Derby. I think that being a mom that has volunteered extensively whenever I can gives me a better perspective on what it means to be able to speak to that. And I think that whenever we can serve that it's best that we do that using the gifts that we have.
Dixie Chapman – BOE candidate for open four-year term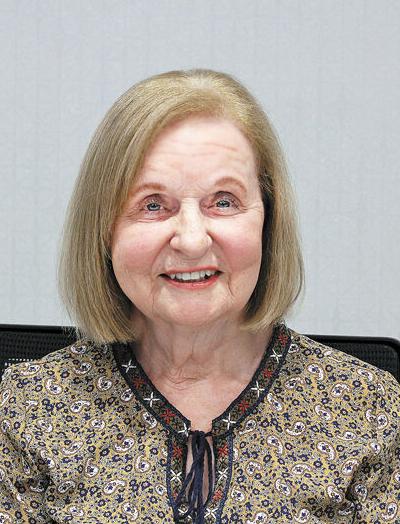 Q1: I am for the masks. The students should be wearing the masks for their health. I would recommend all students, all teachers, all staff to wear them if they haven't had their shots. And hopefully all elementary students will soon be receiving the shots.
Q2: I think that you should have a mentor for students that are falling behind, and even in the elementary, tutoring after school. A good 30 minutes would really help the students. In middle school and high school, maybe 45 minutes.
Q3: First, I would truly recommend a ninth grade center. This would really help the conditions of the high school. For class size – and this is probably a dream – I would wish, from kindergarten to fourth grade, no more than 22 students. In middle school and high school, 25 to 30 students per class, and of course you have an exception with the band and art.
Q4: My experience of 41 years and teaching in four states – Oklahoma, Kansas, New Mexico, and the longest in Richardson, Texas – I had 37 years there. I am a very dedicated person in the education field. I've had four nieces and nephews to complete here in Derby, and now I'm working on great-nieces and nephews. I feel that I am extremely acquainted with Derby because my mother did have a store called Vandervort's Apparel, and my sister and brother lived here. My sister has been here for over 54 years, so I am not a stranger to Derby.
Jennifer Neel – BOE candidate for open four-year term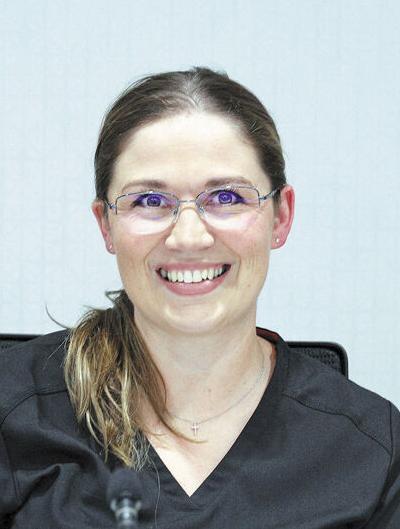 Q1: I have a perspective that no other board member or candidate has. I've been on the frontlines both professionally and personally. Honestly, all the media and the politics of COVID is ridiculous. I'm tired of people preaching what we should do when they have no clue. I want to help guide us through the end of this pandemic with common sense. COVID's never going away, and we only have one life. We have one chance to raise our children. They need to be educated, not indoctrinated. They need to play at recess without masks. They need to see their friends' faces and hear their voices. I am pro-vaccine – the Moderna or Pfizer – in the right population. I'm also pro-parental choice. If a parent is concerned, they can choose to mask or vaccinate their child. Everyone needs to talk with their doctor and make the right decision for themselves. Ultimately we deal with facts. We need to realize that when we're mandating things – that's when people start to rebel and people get upset and nobody wants to be forced to do anything. We need to talk to people and educate. We cannot destroy our children's lives with irrational adult fears any longer.
Q2: We need to work on healing our kids and our teachers. These last couple years have been really hard on everybody. We need to go back and focus on the basics. Instead of pushing new controversial curriculums, let's spend time working on our foundation. We need to be transparent with where we're at, what are our test scores. We need to listen and we need to reach out to people. We need to properly analyze data and collect it and refocus on our kids. We need to lead Derby on a path where we can thrive and grow again.
Q3: I really hope that overcrowding is the issue because what I'm seeing is going the other direction. I'm watching people want to pull their kids and home school. I'm watching everybody go to private schools and pulling out, so [overcrowding] would be the greatest issue to have because I really want to bring people back. I want to provide a quality education that's competitive. Our kids deserve that, no matter if they can afford private education or if they have parents that are able to stay at home. I know that I have to work full-time and my husband works full-time. I have six kids, so I can't stay home. I don't have a choice. I need public education and I'm a strong supporter of it. We just need to make sure we're doing the right things. So overcrowding – I'm hoping that's an issue, and when that becomes an issue then hopefully we have the financial means to make sure we have good class sizes and we're able to provide quality for our kids and all kids at all of our schools and levels.
Q4: I've been a part of the Derby community since 1984. I've grown up in this community. I'm 39 years old. I have six children: Caleb's 22, Bailey's 19, Aiden's 18. I've got Talon who's 15, Mia is 14, and I have my 8-year-old Colton who's at Derby Hills. I'm very invested in this community and our schools. I have skin in the game now and plan to for many years ahead. I have a master's of science specializing in family medicine. I'm a family nurse practitioner so I have a different education level and view and perspective. I'm not easily distracted by outside influences and I am a very strong advocate for everybody. I do this professionally and I feel like it's time I bring that to our community as well. I need to be able to advocate for our kids, our teachers, my fellow taxpayers and all the members in this community. We need to make Derby better, and people need to feel like they're being heard – and I plan to do that.
Robyn Pearman – BOE candidate for open four-year term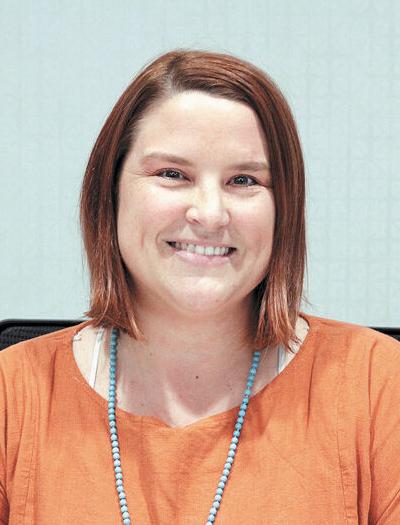 Q1: I believe it is a good compromise for those who would like to see more masks and for those that don't. I would like to see just no mask protocols and leave it up to the individual, so if teachers feel more comfortable wearing a mask then that's on them. I believe parents should have the ability to make their own decisions [for] their students. Currently, I think it's a great compromise, but I think we really do need to look into phasing that out and just allowing each individual to make that decision.
Q2: First and foremost we, of course, need to make sure that schools stay in session. I think going remote [for] some students, it's not a big deal, but for other students, it is. Like my son included – [he] really needed to have that one-on-one learning in-session, not via Zoom or a computer. Going forward, I just think assessing and looking at where we have students that need the extra help. I don't know if it would be fiscally possible to have more tutoring available to students or maybe getting additional help into the school. I don't know what the criteria is for a para or student or adult assistance, but just having a little bit more in the classroom to help with those students that may need that help. I believe not everybody needs the help, but I do believe there are students that would need it.
Q3: First of all, just assessing the classroom and seeing where the oversized classes are. I'm a parent; I'm not an educator. I don't know enough on the budgeting and how that works, but as a parent, I would think that by assessing the current classroom, assessing where most of these kids are – seeing about redistricting. I know they've done that in the past. From there, if there's still an over-abundance of kids in the classroom, looking at again a possible additional building. I think that that's about where I stand there. I think this would be something I would learn if I was elected.
Q4: I'm running to be the voice of teachers, parents and their students. I'm a parent as well, so I want to make sure that my child gets the best education that's out there. I'm wanting to not only be a part of his learning journey, but this is something that speaks to me and that I want to do. I love Derby. I do love the Derby schools. I've had positive outcomes with them, so I just want to be a part of it. I want to learn and I want to just be there as an advocate.
Claudia Peebler – BOE candidate for open four-year term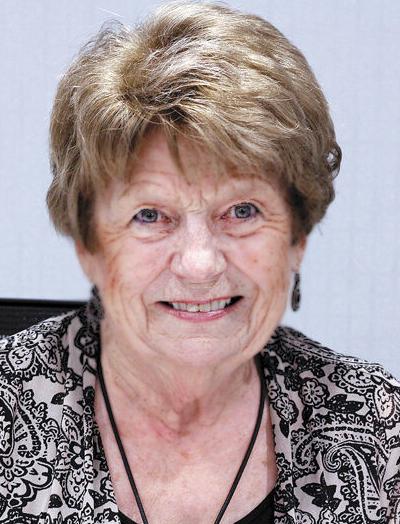 Q1: I really feel like the present policy is a good one. It's a compromise since it goes building by building, and it's for a limited amount of time, so the restrictions are not just a blanket restriction. The district administration has the responsibility of keeping all of our students safe, so just like when we choose curriculum, we look at what is best practice. We consult the experts, we find out what is the best way that we're going to meet the needs of our students, and this is no different. We have to take the best advice that's available to us at the time and make our decisions based on that. It may change in the future. This is a whole new experience for all of us, so I'm pleased with the way it's going right now.
Q2: In recent years, Kansas and Derby have moved closer and closer to having individual learning plans for all students. Of course this pandemic has really played up the need for that. Derby really has a reputation for being on the leading edge of many, many issues, and we have a great staff. We provide great in-service for them, and I really think they will rise to the challenge of this – just like they have with other issues.
Q3: Derby has enjoyed a reputation for having really good schools, and the reason for that, I believe, is the fact that they're always forward-thinking. There is always a strategic plan in place and being updated. Again, looking to see what are going to be the needs of the future, not just for today. In the past I know we've had some boundary changes that have adjusted to relieve overcrowding. In the future there may be a need for more buildings. The public has been very good about providing that. So I think the community working together – because they are always included in the strategic planning – will take care of that as the needs arise.
Q4: I'm running for the board of education because I have a great love for this district and this community. I've lived here since 1975, so you can figure out how long that is, and I would say what makes me the better choice is in one word – experience. And I will say life experience, since we have lived here, raised our kids. I've been a classroom teacher, I've been a curriculum coordinator, a community member, so classroom experience [and] community experience. And then I think one of the things that makes me stand out is that I understand the roles that each of us plays in preparing our students for the future because it really is a team effort, but we each have our own roles. The teachers have the responsibility of teaching our kids, the administration has the responsibility of overseeing that and the board is responsible for policy and having the administration answer to them.
Dale Rotramel, Jr. – BOE candidate for open four-year term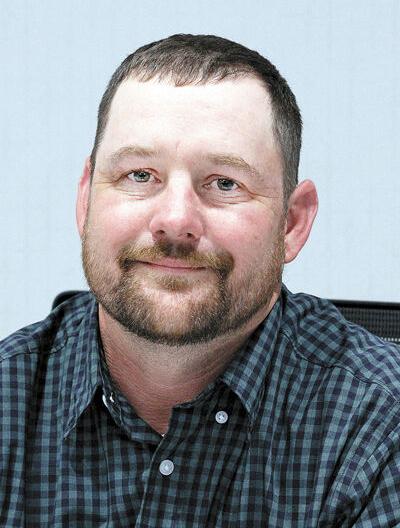 Q1: I feel about the mask protocols about like everybody else. I don't like them. I don't like the current mask protocols. I don't like mask protocols at all. I don't know that I'm necessarily convinced that masks actually do anything other than make people feel safe. I guess it'd be a case-by-case thing if it comes up, depending on what information is provided, as far as, you know, I don't know the case numbers and things like that. We'd have a conversation. I think that the current mask protocol might be a decent common ground for everybody, but even then I don't like it.
Q2: We need to do everything we can to focus on keeping kids in schools. We need to do everything we can to make sure we're keeping everybody accountable from students and staff in the district – I mean to do what we're all supposed to do. The students need to be held accountable to do their part but also the staff and the administration need to be held accountable to do what they signed up to do. If we're doing those things, I think that we shouldn't have a problem with students falling behind.
Q3: So that's hard because the district's already got a certain size, as far as the boundaries. So I guess we just need to keep a good eye on how the population is growing and making sure that we're being fiscally responsible in the sense that if our population of students goes up, we need to make sure we have the money allocated so that if we got to build new facilities out onto the facilities, whatever, to accommodate that – hire new staff, hire subsequent administration – whatever we need to do to make sure that we're not overcrowding. I think that starts with fiscal responsibility – making sure that we're managing our money correctly.
Q4: My decision to run for the board of education has a lot to do with the fact that I have kids in the district and I finally find myself at a point in life where I can actually be a little more involved, give back and get involved – not just with my kids but with other kids and other families, and to be a voice for other families and other kids. I know there's a lot of people that don't like to get involved or they're afraid to get involved – don't know how to get involved. I find it my civic responsibility that I have the ability and the time to be able to do that. As far as being the better candidate, it's such a divisive thing to think about. I don't like to think about what makes me better than someone else because at the end of the day I don't know that I am better than anybody else. I want to find what we have in common; start there. Let's have a conversation – let's not focus on what is separates us. Let's focus on what we have in common.