For the past couple of years, Derby has been in negotiations with the city of Wichita for a new wholesale water services agreement – with the original contract (set in 2001) coming up on its expiration.
While there have been holdups along the way – stemming from Wichita's focus on its own facility upgrades, the current pandemic, etc. – City Manager Kathy Sexton presented the Derby City Council with a new proposed agreement at its most recent meeting on Sept. 8.
The renewed agreement would look very similar to the original agreement, according to Sexton, and include no immediate changes for Derby customers. One large caveat of the new agreement, though, would allow for Derby to take on some of its water services (as the city looks into constructing its own water treatment facility).
As Wichita paid for the pipe to serve Derby, part of the original contract outlined that the city would not be able to use other water sources, but that is changing.
"Going forward, they are OK with us using our well water again," Sexton said.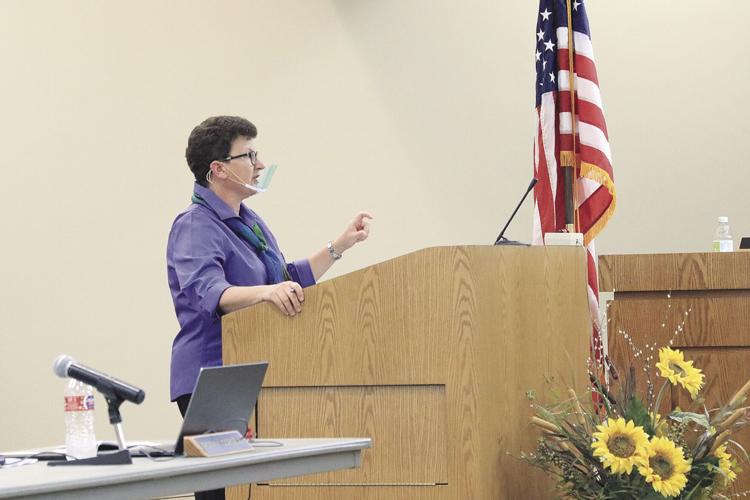 Prior to the contract to purchase water from Wichita, Derby relied on that well water, though Sexton noted the city would not be going back to that same exact model following the new agreement.
Firstly, Sexton pointed out that Derby's proposed treatment plant would make the water more like what Wichita provides the city now (not like what serviced Derby prior to that). Secondly, Derby would still be purchasing water from Wichita, though city wells would help cover a portion of that – once the water treatment plant is constructed.
"When we build a plant, it would be continuously operating. It would provide water to Derby, blended with Wichita water, 12 months out of the year," Sexton said. "That [Derby water] would be approximately 10 percent of what we're using."
Derby has water rights from its wells for 1.9 million gallons per day (MGD), which it was noted is not enough to meet the needs of the community. For example, it is estimated Derby will use 2.34 MGD in 2020 with that number projected to increase to 3.05 MGD by 2040.
Construction for the Derby water treatment facility is slated to start in 2023 with a projected completion by 2025, so the city will continue to be fully serviced by Wichita water until then. As such, Derby will continue to pay Wichita the uniform wholesale rate (currently $3.94 per 1,000 gallons) until 2025. From there, the city has the option to switch to the wholesale volume rate ($2.83/1,000 gallons). If usage exceeds 110 percent of the average winter consumption, though, the rate would jump to $14.70/1,000 gallons.
Projected to get 90 percent of its water from Wichita still, the new structure would see Derby relying on its own water source primarily in high usage months over the summer – meaning 
the city would be able to realize a financial benefit (as well as having a secondary supply source) during peak usage times under the new contract.
"Everything we can get out of it, we'll be getting out of it," Sexton said.
Sexton noted that, while similar, other changes to the water services agreement included a clause to provide for revision of the schedule of projected water usage every five years, or as requested and agreed upon by Wichita. While the take-or-pay provision continues to be 50 percent of the schedule of projected water usage, that will change to 69 percent when Derby begins blending its treated well water with Wichita water.
Though the city of Wichita would be losing revenue from water sold to Derby, the self-reliance over the summer months would relieve some of the burden on Wichita – which is partly why there was no rate increase in the new agreement. In the long run, the costs of the new treatment plant are expected to be recouped in the form of lower amounts paid to Wichita.
Due to inflation, Sexton did not project water rates going down in Derby, but the new agreement and plans for the local water treatment facility will mitigate future rate increases. Additionally, there are no special taxes planned to pay for the new facility, as Sexton noted dividends from water rates will be set aside to go into the fund for capital improvements [to pay for things like a new water treatment plant].
"What we're paying for water is actually not that bad," Council Member Andrew Swindle said. "I know it seems high, but it's not that bad."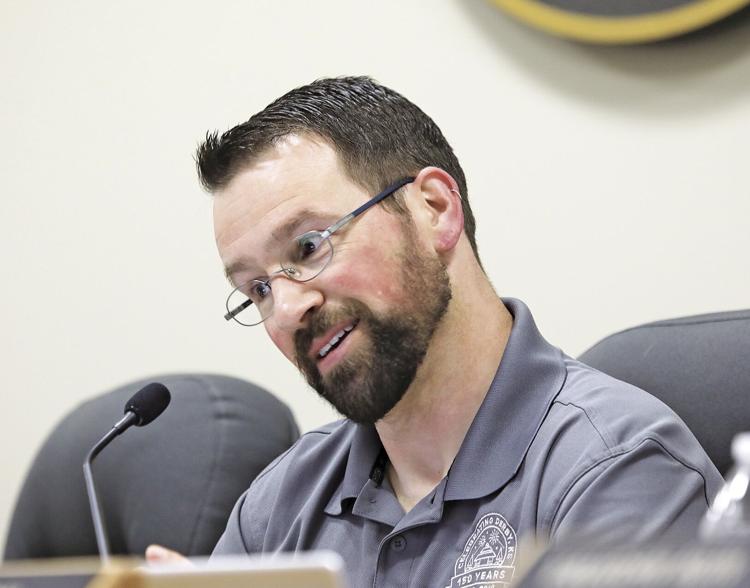 Responding to some questions and concerns from council members, Sexton noted there wasn't a push to deviate much from the current agreement given how well it has worked for 18 years. It provides enough "bang for the buck" in terms of water usage and she reported all options are still being evaluated to optimize water services.
One thing was for certain in the eyes of Mayor Randy White, though – water remains key to Derby's future.
"As long as you have water and as long as you have land, you can grow," White said. "That's how serious not having water can be. It can stop you from growing."
The original contract with Wichita facilitated growth in Derby and the council moved unanimously to approve a new 23-year wholesale water agreement with Wichita in hopes to continue that, with the new contract effective immediately. Though set to terminate in 2043, the agreement could be extended for an additional 10 years.