The largest Halloween retailer in the country has officially set up for business in Derby, with Spirit Halloween opening its doors locally in mid-September at 230 W. Greenway.
Having over 1,400 locations across the U.S. and Canada, the seasonal chain took an active role in expanding its presence in 2021 – with Derby being among a number of new stores.
"We are bullish on this retail season and are slated to open three percent more retail locations than we had last year," said Marisa Uzzolino, associate manager of media and photography for Spirit Halloween.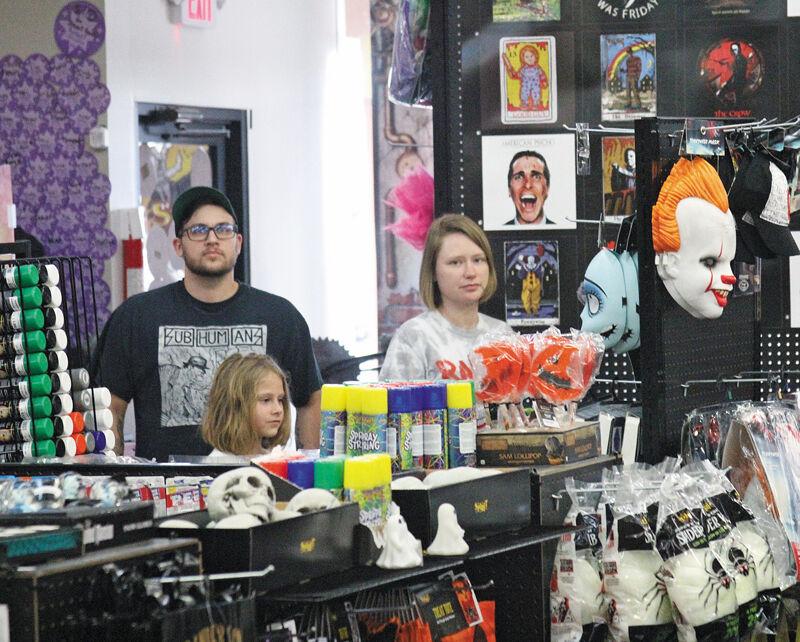 Among the items shoppers can expect to find at the Spirit Halloween in Derby are a range of costumes, accessories, party goods and seasonal decor.
Uzzolino noted the development teams "keep their finger on the pulse of pop culture trends" to cater to consumers each year in terms of costumes stocked and more.
"We want the customer who visits Spirit Halloween to have a complete Halloween experience when they come in, and we put an immense amount of work into our in-store experiences," Uzzolino said. "We're in the business of making sure no matter what time of year, Spirit Halloween has the right costume for you."
Per its seasonal model, Spirit Halloween locations are typically open eight to 10 weeks a year (closing by Nov. 2), with hours fluctuating based on need. The Derby location is scheduled to be open 10 a.m. to 10 p.m. Monday through Saturday and 10 a.m. to 9 p.m. on Sundays.
In addition to the sale of costumes and other seasonal items, there is a philanthropic spirit behind Spirit Halloween – asking customers to donate to its Spirit of Children campaign each holiday season.
Sprit of Children is a program aimed at making hospitals less scary for kids and their families, helping fund music, art, pet therapy, educational programs and more – like sending Halloween care packages during the pandemic. Since 2006, it has raised more than $77 million for the Child Life department at hospitals across the U.S. and Canada. Uzzolino noted this year's goal is to raise a record $13 million through Spirit of Children – with the impact of that being felt in the home community of each store.
"Donations to Spirit of Children stay within local communities, with 100 percent of funds going to Child Life Services," Uzzolino said.
For more information on the store's seasonal offerings or Spirit of Children program, visit spirithalloween.com.