Dining options along North Rock Road will be expanding soon, as Schlotzsky's is planning to bring a franchise to Derby. The fast food sandwich chain will set up shop at 2550 N. Rock Road (near the intersection of Cambridge and Rock Road, between Dunkin' and Fidelity Bank).
Site plans for Schlotzsky's were submitted and reviewed by the Derby Planning Commission at its most recent meeting on Nov. 19. City Planner Scott Knebel reported the developers have been agreeable to staff recommendations – making for a relatively easy review.
Knebel noted Schlotzsky's drive-thru restaurant would meet zoning requirements for the lot in question and would have access to Rock Road traffic, though not directly.
"The site is adjacent to Rock Road. There is not, however, direct access to Rock Road," Knebel said. "There's a private drive east of the site that intersects with Cambridge to the south."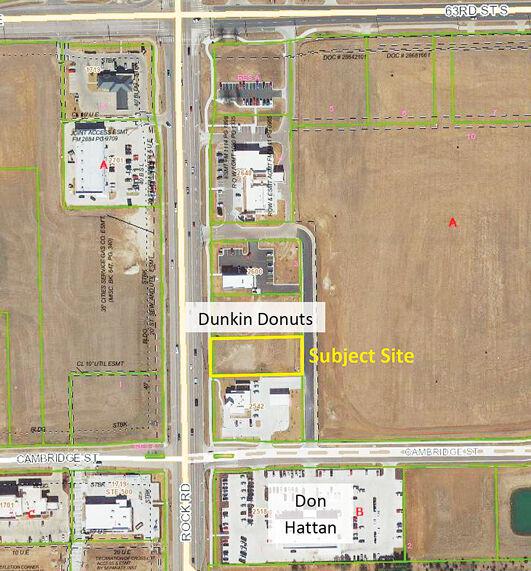 One of the few things missing from the initial site plan was the occupancy of the restaurant to help determine parking requirements, but Knebel said developers later submitted a planned maximum occupancy of 69 at the Derby location.
Additional details – including signage, landscaping, utilities, etc. – were included or addressed after the fact by staff and the developers, with the one main item still in question dealing with the screening of rooftop mechanical equipment on the building.
Given the details and the work between city staff and the developers, the planning commission moved to approve the site plans for Schlotzsky's as recommended, 8-0.
"I appreciate the fact that they went to the effort to address all these issues. That's extremely helpful," said commission chair Mitch Adams. "A lot of times we don't get that kind of response and that's excellent. We look forward to Schlotzsky's joining Derby."
No further details on a projected opening date were received from the developers prior to print deadline.