The busy Rock Road corridor has attracted a new business and will be getting a Valvoline Instant Oil Change outlet.  
The store will go north of Discount Tire and south of the IHOP. A site plan was submitted to the Derby Planning Commission, which approved the request at its March 5 meeting.
Work on the new business should start in May and, if all goes well, should be ready in time for an early fall opening, said Phillip Morrison, market manager for Valvoline Instant Oil Change in Kansas City, Mo. His franchise operation currently has 21 outlets, with 19 of them in the Kansas City area, one in Topeka and one in Wichita. 
Along with the Derby store, he wants to add more in the metro market. "We're very happy to be growing in the Wichita area," he said. 
But for now, getting the Derby location after a long search will keep him busy. 
The selection on Road Road came about because of the area's rapid recent development and its location near what he called "A-plus" retailers such as Target and Dillons. He called the parcel "one of the best available."
This market is what the company seeks. 
"Derby is an awesome town," he said. "We see a lot of potential here." 
The company's stores are a mix of new buildings, such as the Derby site, and taking over existing buildings, which it did in west Wichita when it bought out another oil change business.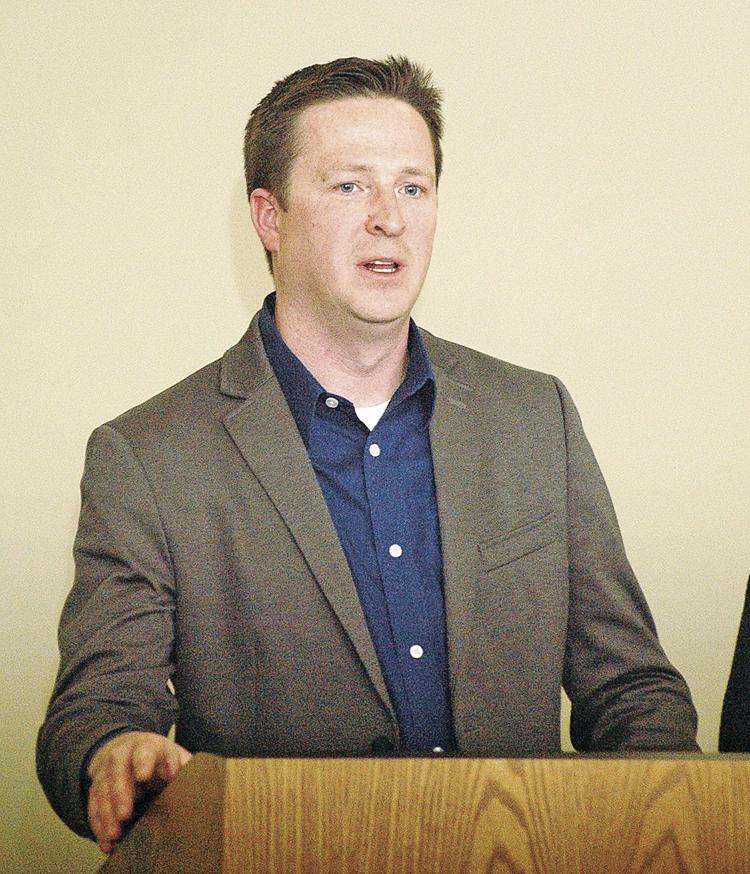 "It's whatever is the best option at the time," he said.  
Valvoline has more than 500 company stores and 800 franchise locations in what Morrison termed a highly competitive business. 
To carve out its market niche, the company concentrates on its hiring practices, working to get "the best people" and customer service. 
Working on fast service times
"If we treat our customers right, they come back," he said. 
The heart of its business is speed, which is what customers want. 
"Instant is in the name, so we always have to be fast," he said. 
No appointment is needed and once customers are there, Morrison said his crews work to expedite the process, including having them remain in their vehicle. 
They save time by not having to go back and forth from the service bays to a waiting room and it also allows the customers to watch every part of the operation. 
Getting an oil change is not something people do for fun, but it's necessary and the company's approach, he said, is to make it as smooth as possible for customers. 
Along with oil changes, which are the bulk of its trade, the business does a variety of auto maintenance, including antifreeze changes, fluid changes, batteries, belts, lights and wiper blades. 
Morrison's company bought the Derby land as it intends to put down roots in the community. 
"We want to be here long term," he said. 
Founded in 1986, Lexington, Ky.-based Valvoline Instant Oil Change is now the second largest quick lube business in America with more than 1,252 locations nationwide. That number is increasing according to company information. 
The enterprise is a wholly owned subsidiary of the Valvoline company, which traces its roots back to 1866. As a franchise operation, the oil change business was ranked No. 57 in Entrepreneur magazine's 2020 Franchise 500 list.