Recently, Keto On With Kerri owner and operator Kerri Garcia had a light bulb moment, which pushed her to add CheeseCakens to her expansive menu of items sold online and at The COOP and Coffee House in Derby.
"Sometimes in this business you wake up in the middle of the night with an idea," Garcia said. "I woke up at 4:30 in the morning and bolted out of bed and I'm like, 'oh my gosh; I can do this.'"
Previously working as a dental hygienist in Derby, Garcia recalled one of the doctors in her office flying in PieCakens from New York annually – the basis for her early morning revelation.
While pies are not part of the Keto (high fat, low carb) diet Garcia's business caters to, cakes are – as are cheesecakes. Those happen to be two of Garcia's most popular items as well, so she decided to try her hand at the confectionary version of a turducken, with the intent to give her customers more choice.
"Everybody wants new things and on our particular Keto diet it's hard to find an awful lot of products that are Keto-friendly," Garcia said. "I offer a huge assortment of flavors for cheesecakes and it's my goal to turn every single one of those, at some point in time, into a CheeseCaken."
Since she started offering CheeseCakens about two weeks ago, the items have proven to be extremely popular – often selling out within a couple hours once she restocks. Each CheeseCaken is made a full day ahead, taking 24 hours to create, and is sold by the slice at The COOP. Whole CheeseCakens can also be special ordered online at her website, ketoonwithkerri.net.
On top of CheeseCakens, Garcia also sells chaffles (a replacement for bread products on the Keto diet), bagels, cookies, scones, pizza and a rotating menu of seven different meals each week, both online and at The COOP. With a market quickly developing once she started selling, Keto On With Kerri has now become quite the undertaking for Garcia.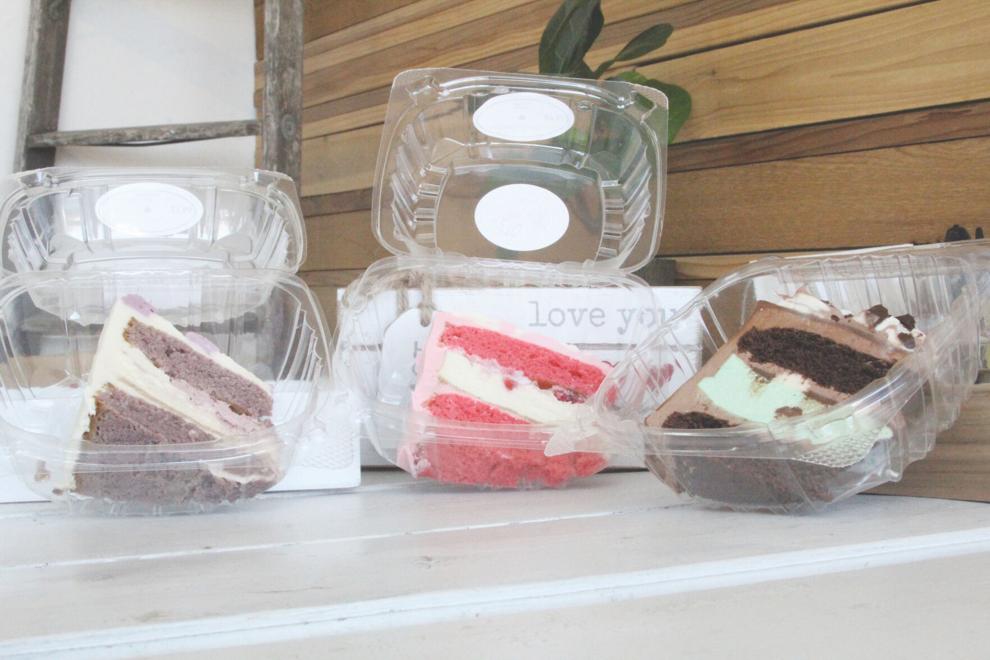 "It just blew up so quickly. I started this as a hobby a little over a year ago, and now I quit my job last November and I'm struggling to keep up," Garcia said.
Garcia officially started selling products out of The COOP in April 2020. Now, she is getting ready to onboard her fifth employee to help with production.
Following guidelines for retail of food products, there are a number of locations Garcia and her staff cook out of, but eventually she noted the goal is to open her own brick-and-mortar building while continuing to partner with The COOP.
"I am hoping to, within the next two years, have my own facility with a storefront. That is my goal, to have a big enough facility where we can cook on site and offer products at the same time, but still stay in The COOP and all the locations that they plan to open throughout the year," Garcia said.
While she has had experience in retail and cooking for her own family, her previous experience as a dental hygienist helped form the idea for Garcia's Keto-based business. Over recent years, she noticed customers coming in healthier and in better shape, with Keto or some low-carb diet being the culprit 90 percent of the time.
Having struggled with similar issues herself, Garcia decided to do some experimentation and research and out of that decided to launch her own business.
"Noticing that trend, I'm like 'gosh, there's a need for this,' and my cheesecakes are the bomb. So, I started the cheesecakes as a hobby. Now, it's everything from bread products to meals to special order cakes and cookies," Garcia said. "People should not have to go without having a birthday cake. Kids 7 years old who are diabetic and can't have something with sugar in it finally getting a birthday cake – those are things that just matter."
Garcia has heard a number of stories like that from customers that keep her going and committed to offering the Keto-based products she sells.
Sometimes 18 to 20 hours of cooking are required in a given day, but given the reception of the Derby community – even those not on a Keto diet – she remains committed to creating nutritional products and expanding her business.
"My mission is to show people, whether you're Keto, low carb or diabetic … I want to show people that you can eat healthy, you can eat natural foods without all of those carbs and additives and without the sugar," Garcia said. "I love creating new stuff. That is my goal is to continue to come up with something new to offer for them so that they have ever-expanding opportunities for new products."
As well as selling online and at The COOP, Garcia noted she is hoping to be able to ship products within the coming year.