After three-plus years of planning, the Derby Recreation Commission is closing in on the final three months of construction of the Hubbard Center.
DRC Superintendent Chris Drum and Assistant Director of Facilities Brian Lees hosted the group's governing board, Mayor Randy White and city staff for a walk-through of the construction progress on Monday, Oct. 7.
Drum said projects are on schedule with programming tentatively scheduled to begin next spring.
"In recent discussions we've had with the contractor, we're hopeful we'll be moving in shortly after the first of the year," he added.
Construction began on the facility, formerly known as the Sixth Grade Center, after the renovation bid of $1.7 million was approved in April 2019.
Drum said the process has run smoothly, but due to the age of the facility and being built in the 1950s, there were some unknowns.
"We not only had to figure out the appropriate funding, but it also made it challenging because we began a [detailed] design process of this facility," Drum said. "When we ran into some of the roadblocks, the design and hiring of a contractor was delayed. It's been challenging, but it's rewarding to look back at everything to see the roadblocks we had to hurdle to get to this point."
He also said they built in contingencies that the construction company could bid to make up for any hurdle.
"The building had to undergo some demolition before we could uncover some of the structural things like beams, roofing and all of that," he said. "Through this process, we've been able to further evaluate the condition of the building."
Drum stated that the DRC had undergone multiple drawings over the last three-plus years, but saw a major benefit to being able to undergo its Master Plan before construction documents were finalized.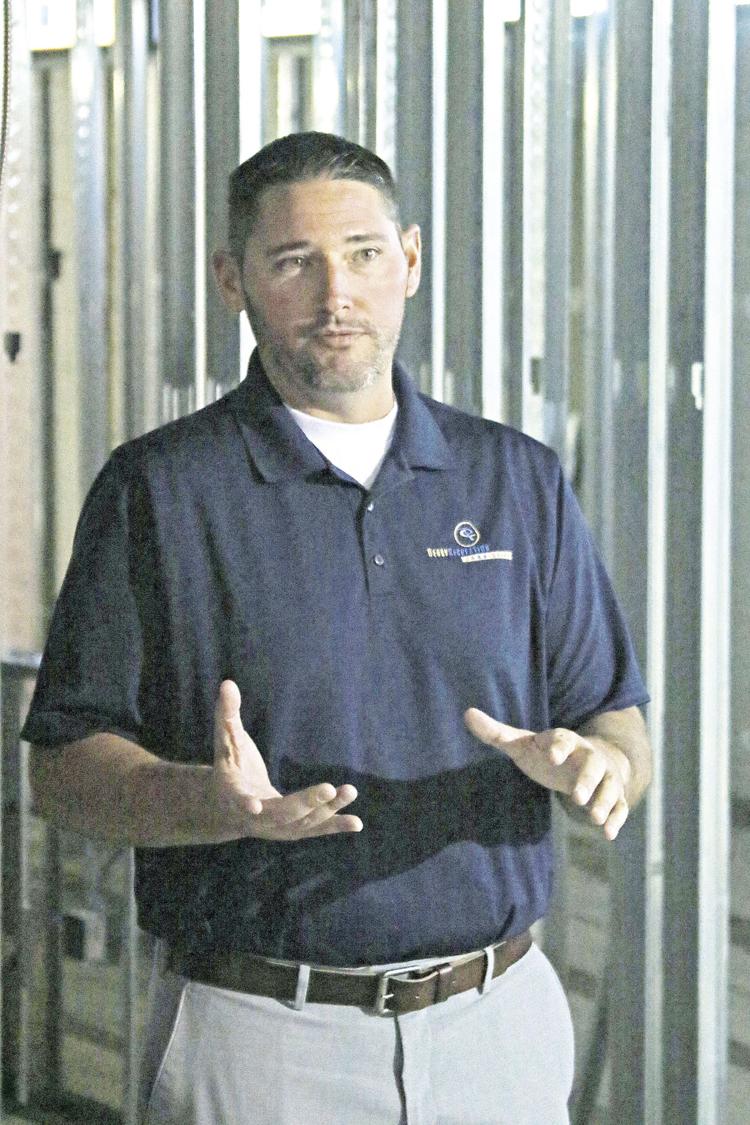 The DRC superintendent highlighted the addition of a recording studio on the east side of the facility, allowing the organization to continue to offer diverse programming.
"It was an area that we hadn't served," he said. "That music studio is an area we went back and did some redesigns [for] after we found out about it in our Master Plan."
The Hubbard Center sits between 20,000-25,000 square feet and in order to accommodate the necessary classes and supplies, Drum said additional storage was added as well.
"Storage is a hot commodity, especially when you're a recreation commission as large as we are," Drum said. "We have a number of things we have to store on a daily basis."
Drum also said he's looking forward to the demonstration kitchen, which he said is over 1,200 square feet by itself and will be able to teach classes of 15-plus at a time once completed.