Traditionally, July 4 is a big day for the Derby Historical Museum. 2020 will be no different, as the museum is set to reopen to public for normal hours (10 a.m. to 2 p.m.) on that date.
Since the pandemic shutdown, Derby Historical Museum founding board member Susan Swaney said staff has been hard at work getting the museum cleaned and ready for visitors once again. A number of measures have been taken to make the museum safer as well.
Exhibits have been moved around and spaced out to encourage social distancing (something Swaney said the museum's layout should help promote) while all who enter the museum will also be encouraged to wear masks.
"We will ask them — we can't force anybody — but we'll ask them to either wear a mask that they bring with them or we'll have them available," Swaney said. "We want everybody to enjoy the museum, but we want them to stay safe at the same time."
Additionally, there will be hand sanitizer around and volunteers will be asked to help keep track of attendance rather than having visitors sign in upon entry.
Following the holiday weekend, the plan is for the museum to maintain normal hours (10-2 every Saturday) through October.
During the shutdown, staff were making needed repairs and added to some exhibits — with plenty of new items for patrons to check out. Swaney noted the Hubbard family donated a number of bronze statues that will be out on display upon reopening while Derby residents have also brought in antique dishes and furniture that are being added to current collections.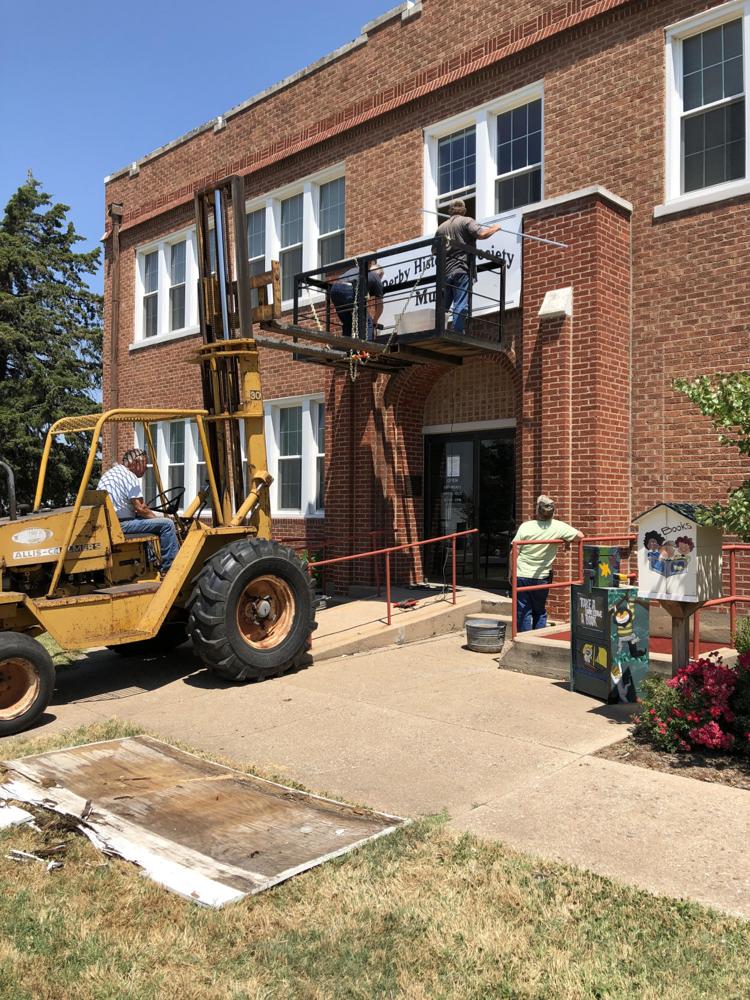 "People bring in things all the time and we try to work them into our exhibits," Swaney said.
On top of that, Swaney noted when the museum reopens there will be two new restrooms visitors can use that have been added since last year. Being brand new, Swaney said the restrooms are extremely sanitary and clean — an advantage given the current situation.
Getting reopened by July 4 was important as that is traditionally when the museum sees peak attendance, according to Swaney.
Unsure what attendance will look like this year, the effort was still put in to open the museum back up by July 4 because of plans for the parade to go on as normal as well as what COVID-19 has done to limit travel and tourism.
"July 4 has always been a busy time in there. I don't know for sure this year, but the parade usually goes by there, so consequently we get a lot of people coming in after the parade," Swaney said. "Usually, July 4 is our busiest day. We have more people on that day than any other. We just want to be open for the public to let them know we're back in business and we hope people will come through and enjoy the exhibits."
Swaney recommended coming in the morning given the heating and air limitations at the museum. Admission to the Derby Historical Museum (710 E. Market) is free.