A pair of Mulvane students want to bring a bike-sharing program to their city, a move which they say could promote healthy living and volunteering.  
Robert Brown, 17, presented the proposed operation, called "Wildcat Bike Share," at the Mulvane City Council's July 1 meeting. 
"I've grown up riding bikes," said Brown, a lifelong resident. "When all my friends were driving, I started riding my bike so I could do what they were doing."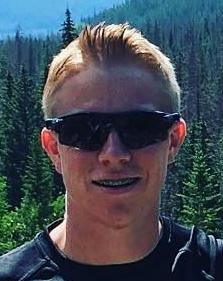 He and longtime friend Chase Milledge were inspired to create the program after visiting Kansas State University and seeing racks from Green Apple Bikes, a nonprofit bike-sharing initiative in Manhattan. 
The program would be free to use and operate on the honor system, meaning riders would be expected to park bikes at another designated rack once finished. All bikes would be painted green and engraved with a logo so they would be easier to monitor.
Brown says the program would come at no additional cost to the city, as it could be funded entirely by donations and operated through volunteer work. He hopes not only to raise cash, but to collect donated bikes from the community. 
Currently, Brown has 10 bikes that are ready to ride and he said he feels confident the community would donate more. His intention is to provide a variety of bike sizes to accommodate as many riders as possible. 
The single-speed bikes would be available in the spring, summer, and fall, but they would be pulled from racks in the winter for maintenance, which Brown says could be done entirely by volunteers. 
Brown said the program could increase foot traffic for downtown Mulvane, while also providing personal and environmental benefits for residents who use the bikes. 
"For starters, there's the health benefits that come with riding a bike. Your wellbeing as person improves when you're more physically fit," he said. "It's beneficial to the environment. A bike doesn't produce any emissions." 
Brown's proposal to bring bike sharing to Mulvane comes after Wichita, just 16 miles north, recently celebrated the two-year anniversary of its own program — Bike Share ICT. The operation has more than 40 stations citywide, including four on Wichita State University's main campus. 
In his proposal, Brown suggested a few potential locations for bike racks, including Cobb Park, Main Street Park, the Mulvane Sports Complex and the Mulvane Public Library. Air pumps would be available at each bike rack.
"We have lots of bike-friendly areas. We have bike paths and several low-traffic, wide streets that are designed for cars to park on the shoulders," Brown said. 
To get the program off the ground, Brown estimates he would need to raise about $1,000 to $2,000.
According to their plan, Brown and Milledge would begin fundraising within one week if the city approves the program. Their hope is to have at least 10 bikes and one rack ready for use by Aug. 12. 
Their plan states volunteers would be assigned to keep track of a certain amount of bikes on a bimonthly basis.
Brown suggested a list of terms and assumptions that would place liability of injury or damage on the rider, rather than the city or volunteers running the program. 
Those terms include prohibiting riders from leaving bikes on private property and weight limits for each bike size.
Despite the proposed terms, city council members expressed concerns about liability risks and asked Brown to return at a later meeting with examples of how other bike share programs handle liability. 
Brown said he has discussed insurance and funding with Jonathan Rivers, director of Green Apple Bikes in Manhattan. 
Much of GAB's funding comes from sponsorships with local businesses. In a much smaller town, creating those partnerships is a challenge, Brown said. 
"They pay for their insurance with those sponsorships, and there's just not the same opportunity for that in Mulvane," he said. 
Still, he's discussing sponsorships with some local businesses and organizations, including the Mulvane Recreation Commission.  
Council members also said they would discuss the issue with the city's insurance company before making a decision.