When the COVID-19 pandemic first hit Kansas and stay-at-home orders started to shut down businesses, Learn and Grow Child Care Center Director Deanna Pyeatt admitted she thought the Mulvane business and others like it would be some of the first to close.
Instead, child care centers were deemed essential and Learn and Grow has stayed open throughout the pandemic – with the Mulvane business making some minor adjustments and operating at full capacity almost the entire time.
At first, Pyeatt noted some kids were pulled out and staff stepped away at the onset of the pandemic given certain health concerns, but since phase one of the state's reopening plan back in May she said Learn and Grow has been at full enrollment.
Like schools, Learn and Grow made a number of changes to its daily itinerary as additional safety precautions – scheduling bathroom time and recess time to mitigate the risk of spreading COVID-19. With Learn and Grow licensed for 10 children per room, the center already met the stricter gathering guidelines, though like most businesses additional sanitation measures were introduced at the Mulvane child care center.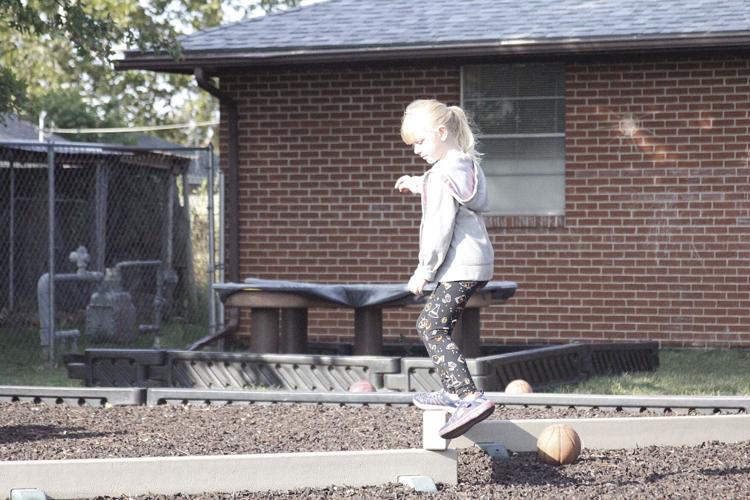 One of the biggest changes for Learn and Grow isn't even a product of its own actions, as Mulvane schools enforcing a hybrid half day schedule is part of what has kept enrollment numbers so high.
"We're at max. We have no more room," Pyeatt said. "Right now, it's pretty well business as normal, except for dealing with the weird school schedule."
"The biggest adaptation is trying to find supplies. When products at the store are limited – that means it's very limited for us, so we have to go scrambling. You can't go in and buy 18 gallons of milk every time when they limit you to one," Pyeatt said. "That has been the biggest adaptation … finding the supplies we need, finding the food we need."
Luckily, Learn and Grow has not been lacking in community support. While the child care center received assistance through the Paycheck Protection Program and the state's Hero Relief Program, families have also stepped up to help provide needed supplies.
Early on, Pyeatt noted the barter system was even utilized – with the child care center trading toilet paper to one parent to get some bulk hamburger in return.
"I hear other day cares that are struggling and I hear other day cares that are finding things hard. For us, the blessings that we've gotten from it is the ministry we've given to the families in the community is all of a sudden coming back to us, so it's been a blessing and it's been humbling," Pyeatt said of that assistance.
Cleaning supplies are still needed as well with Learn and Grow continuing to adjust. In fact, the child care center recently started efforts to allow parents back into the building – at least for office visits.
Parents and staff alike have been on board with all the changes, Pyeatt said, from temperature checks at the door to the elimination of big group activity time. There are also policies in line in case of any positive COVID-19 cases, but Pyeatt said the center has been fortunate to not have to shut down for any such scenario yet.
Having the support Learn and Grow has had is something Pyeatt sees as a silver lining and encourages others to share with anyone working with kids – given the massive fluctuations they are having to handle. It's something that Pyeatt doesn't see going away anytime soon either, though she is confident the Mulvane child care center will continue to adjust.
"I don't see the schools going back to normal until next year. I think that we're in this for quite a while," Pyeatt said. "What we have right now is normal for us. It's become normal because we're pretty adaptable here anyway, but summer started clear back at spring break so we're used to having these same kids – the school age – here and everything. We've had them so long now it's kind of become their normal. It's going to seem strange going back to our normal school."