Thanks to a program through the Kansas Department of Commerce, funded by federal allocations from the Coronavirus Aid, Relief and Economic Security (CARES) Act, the city of Mulvane was recently able to help out a number of local small businesses.
Part of the first wave of state municipalities to receive the Community Development Block Grant Coronavirus Response (CDBG-CV) funds, Mulvane was awarded a total of $132,000 in June.
Distribution of those CDBG-CV grants was approved at the start of November, with 10 businesses being selected to receive funds including: Jane's Landing, Empire Tacos, The Mulvane News, Set Free Dance Studio, Sip Brands (Lacie Leatherman), Lil'Deuce Scoop, Main Street Nutrition, Merle's Barber Shop, Heather Lane and Royal Enterprises (Kona Ice).
Having contracted a grant administrator to handle applications for $12,000, that left $120,000 to be awarded, with the 10 businesses selected receiving $10,000 grants each.
"We're especially happy to see some of it going to our brick and mortar businesses," said Mulvane Community Development Director Joel Pile. "We met with a number of them and expenses have continued to pile up. Even though they were closed for several months, they still are trying to get out of that hole. This was a really beneficial way to get them some funds to do that."
Sara Erb, owner of local coffee shop Jane's Landing, said she hasn't received the funds yet but is still deciding how to use them. Originally, she admitted she had planned to use them to implement some holiday ideas to help make up for the summer months. Looking at the bigger picture, though, she is trying to analyze where and how those funds can have the maximum impact.
"Now, with COVID numbers rising, I feel like I need to be way conservative with that because I don't know what's in store," Erb said. "I think a lot about the ripple effects of this kind of aid."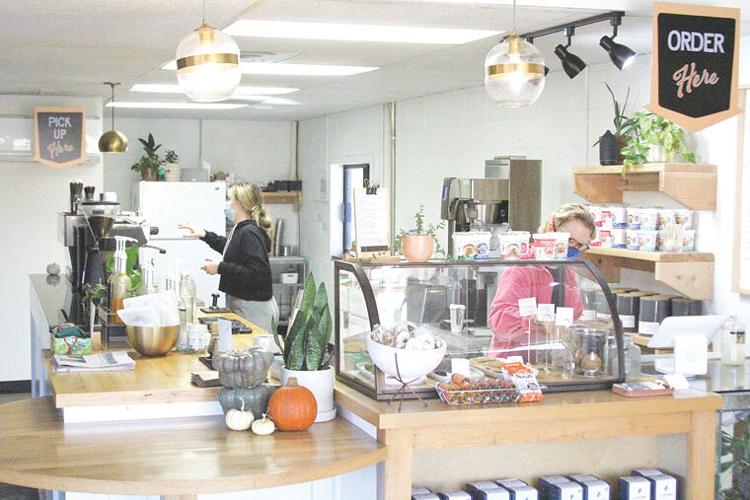 Outside of thinking of ways that grant will benefit her own business, Erb admitted she is still seeking to use local suppliers and not cut orders – hoping those funds can have some trickle down benefits.
In total, Pile noted 17 local businesses applied for the CDBG-CV grants. With $20,000 left, there is enough money for a smaller, second round of grants as well – which Pile noted could be awarded as early as this week.
"There were a number of businesses in our first round in the initial 17 that weren't able to get all of their paperwork in by our deadline for our cut-off for that round of funding, so those businesses are still in the running to receive the funds of that remaining $20,000," Pile said.
CDBG-CV grants were intended to help local businesses retain jobs for low-to-moderate income individuals by covering capital expenses (i.e., inventory, wages, utilities, etc.).
With that, Erb noted a good deal of paperwork had to be submitted to Mulvane's grant administrator (Ranson and Company). Both Pile and Erb were glad to see the city be able to support its businesses through these grants.
"I certainly hope the businesses that receive it, it will help in some of the recovery efforts," Pile said, "and will bridge that gap that they experienced when they had to be closed and the loss of revenue that they experienced."
"The city didn't have to apply for this. They just did that on their own to support us. They literally didn't have to do it. They sought it out for us. I thought that was really cool," Erb said. "My hope is that it just means we'll be able to stay. It just will be able to give us more security to keep things consistent, buttoned up and have a smoother experience through whatever comes next."